Dhanbad doctors upset about roster mandating 21-day Covid duty at a stretch
New schedule violates WHO ICMR guidelines, says IMA; askes civil surgeon to intervene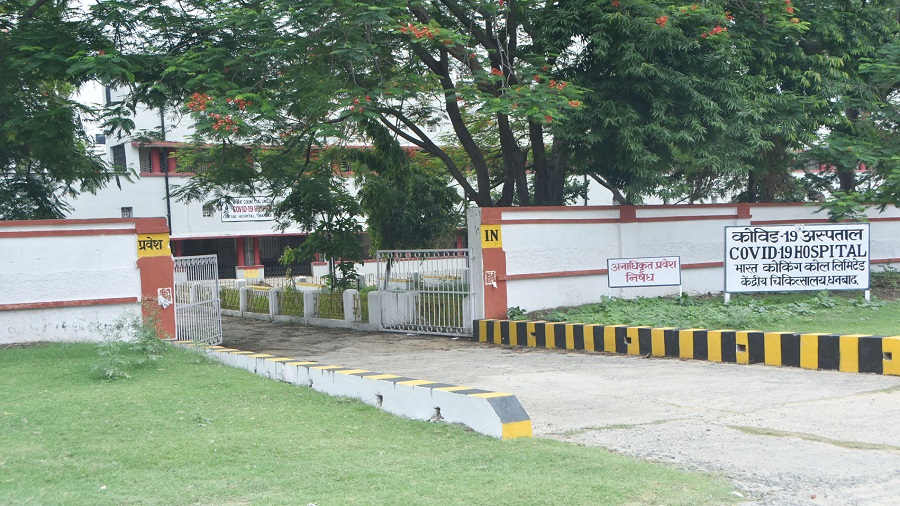 ---
|
Dhanbad
|
Published 05.08.20, 05:25 PM
---
Doctors deputed at the Dedicated Covid Hospital of Dhanbad are concerned over the increased chances of infection as they had been allotted continuous duty for 21 days.
The district unit of the Indian Medical Association (IMA) met Dhanbad civil surgeon Dr. Gopal Das on Tuesday and requested him to intervene as earlier, they were being put on duty for seven days at a stretch and then on 14-day quarantine.
However, according to the new duty roster issued by the office of the civil surgeon on August 1, the team of three doctors has been allotted 14 days of duty from August 3 to August 16, and again from August 16 to August 22.
The new schedule stretches the continuous duty of the same set of doctors for 21 days.
Talking to The Telegraph Online on Wednesday, a doctor of the Dedicated Covid Hospital of Dhanbad, said that while the seven-day duty and 14-day quarantine norm was being followed in every other part of the state, including at Rajendra Institute of Medical Sciences (RIMS) in Ranchi, the same was not the case in Dhanbad.
"How will the aim of preventing the spread of infection be achieved when doctors themselves will be affected," the doctor, who did not wish to be identified, said.
On Monday, RIMS had assigned more doctors to its Covid task force, acting swiftly to avert a crisis and pacify angry members who had asked to be relieved of their responsibilities in view of the workload, 24x7 stress and constant complaints.
The new roster in Dhanbad raises concerns of infection due to continued exposure of doctors to Covid patients for a long period.
Echoing their sentiments, IMA district secretary Dr. Sushil Kumar said, "The concern of the doctors is genuine and against World Health Organisation (WHO) and Indian Council of Medical Research (ICMR) guidelines, which prohibit prolonged and continuous exposure of doctors to Covid patients in hospitals, and calls for quarantine after a limited period of duty."
He added that the Dhanbad civil surgeon had assured him he would look into the issue.
"Though we are bound to follow orders, personally, as a doctor, I feel that prolonged duty to the same doctors in the hospital is not justified, even though the decision may have been taken owing to a shortage of doctors," said nodal officer of the Dedicated Covid Hospital of Dhanbad Dr Alok Vishwakarma.
Repeated efforts to contact Dr Das failed as the civil surgeon did not answer calls from this website.