Cyclone Fani helps clean up rivers in Jamshedpur
According to Met office readings, Jamshedpur recorded over 100mm rain on May 3 and May 4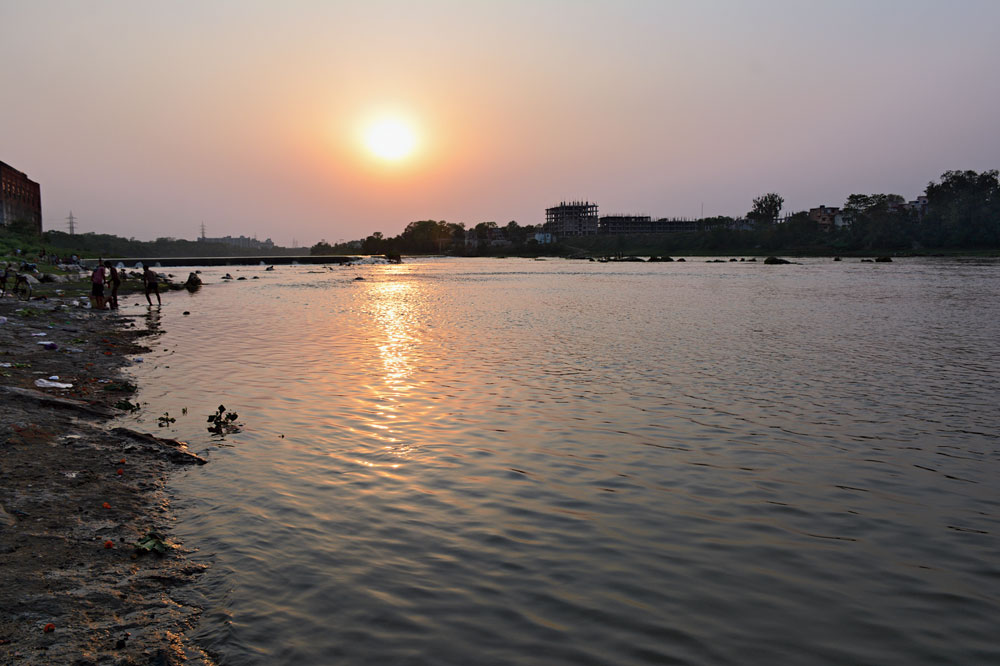 Smooth flow: A clean Subernarekha in Mango, Jamshedpur, on Monday.
Picture by Bhola Prasad
---
Jamshedpur
|
Published 06.05.19, 07:09 PM
|
---
Cyclone Fani, the cause of massive destruction in neighbouring Odisha, ended up being a boon for two of Jharkhand's rivers that were miraculously cleared of thick layers of water hyacinth.
Two days after the extremely severe cyclone hit Puri district on May 3, water levels of the Subernarekha and Kharkai started to rise because of rain. This helped wash away the water hyacinth that tend to choke the rivers and harm aquatic life.
The hyacinth, which started mushrooming from the first week of April, had dug their roots deep into Kharkai and Subernarekha rivers. Civic authorities were at a loss trying to look for a solution.
"But heavy rains in Jamshedpur and neighbouring Odisha because of the cyclone carried away the hyacinth and algae that had spread. We did not have to wait for the monsoon to clean the rivers," said a relieved Jamshedpur Notified Area Committee (JNAC) official.
Every year hyacinth smothers the flow of the two lifelines of the Singhbhum region. Hyacinth prevents penetration of the sun's rays into the water which is harmful for fish and other aquatic animals.
Regional officer of Jharkhand State Pollution Control Board Suresh Paswan said the cyclone-induced rain had given momentum to the water flow of the rivers.
According to Met office readings, Jamshedpur recorded over 100mm rain on May 3 and May 4. Ghatshila, Adityapur and Chaibasa also got a good spell of rain.
"Apart from washing away the hyacinth and algae, the rising water also helped clean up the ghats," he explained, adding that the plant growth on the surface of the water was one of the primary reasons behind the steel city's mosquito menace.
"Indeed, the rain helped raise the water level of both rivers. This will stay for quite some time now," said a local Met official.