Covid curveball on popular football league
Stadiums open, but no guidelines on tournament resumption; Jamshedpur Sporting Association says platinum jubilee event uncertain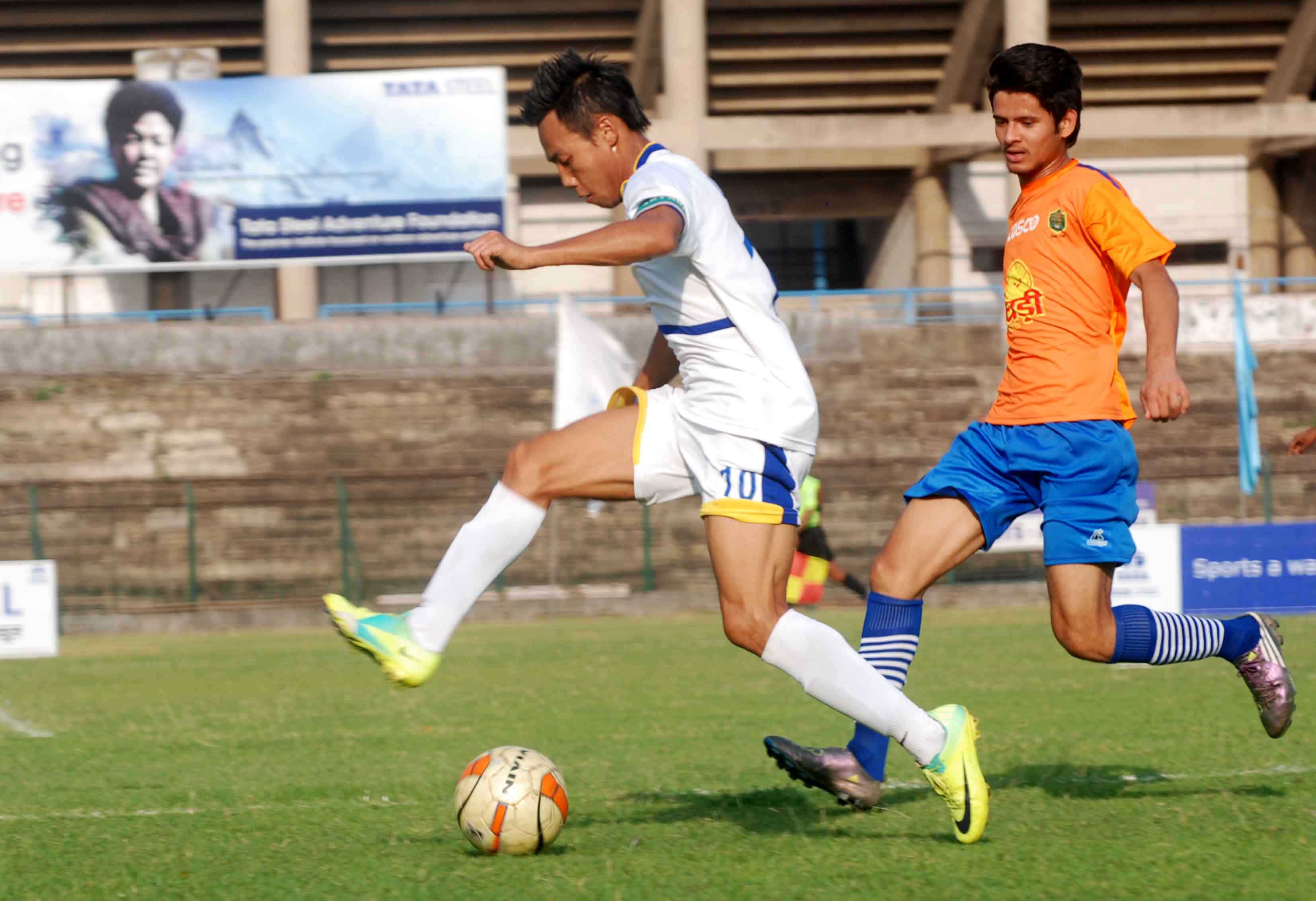 A JSA league match in progress in Jamshedpur last year
Bhola Prasad
---
Jamshedpur
|
Published 28.06.20, 09:18 PM
|
---
A cloud of uncertainty has wrapped the platinum jubilee year of the annual football league organised by the Jamshedpur Sporting Association (JSA), as the Covid-19 crisis has forced organisers to keep their fingers crossed, even as the scenario seems least positive and the fixture may well be a non-starter.
Though the state government has allowed stadiums to reopen, no guidelines have been announced on the resumption of tournaments.
The popular football league, which is supposed to celebrate its 75th year, is one of the oldest fixtures in the eastern zone, usually unfolds in May.
"We are meeting next week to discuss the way forward. As of now, it is very difficult to predict anything on the conduct of the tournament," said JSA secretary Avinash Kumar.
"The tourney may start in October-November but things depend on the coronavirus-related situation. Moreover, availability of grounds would be a big question because city venues will be packed for other sporting activities. The situation is very fluid in this point in time," he said, adding that people were looking forward to make the platinum jubilee event memorable.
The tournament stretches for nearly two months, with around 80 matches.
The event is conducted at the Keenan Stadium, Gopal Maidan, Armoury ground, Tinplate Sports Complex and Sumant Mulgaokar Stadium.
The JSA will need to prepare the venue, which organisers say will be time consuming.
"We also need to work out other logistics for hassle-free conduct of the tournament," a member of the JSA football sub-committee said.
Kumar said they will have to make some provisions if the league finally gets underway.
"We may have to hold the tournament on a knockout basis. We cannot curtail the number of teams since it is against the bylaws of JSA." Kumar, who is also a senior official of Tata Steel sports wing, said, adding that the concurrence of members have to be taken before arriving at a decision.
As many as 44 clubs and institutions compete in the tournament held in the Premier Division, the Super Division and A Division.
The event is patronised by Tata Steel.
The participating players look forward to the tournament, which serves as a platform to graduate to the state teams for national championships.