Dhanbad deputy commissioner inaugurates 30-bed Covid ICU
Rapid antigen tests for 5,800 people being planned at 11 vulnerable places in district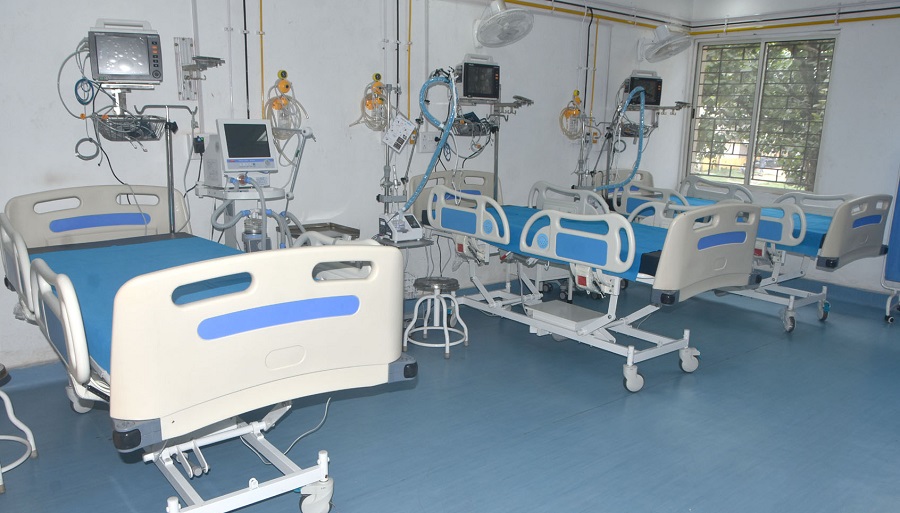 ---
|
Dhanbad
|
Published 11.09.20, 07:33 PM
---
On a day Dhanbad Dhanbad Deputy Commissioner Uma Shankar Singh carried out the inauguration of a 30 bed state of the art Covid ICU at PMCH Cath lab Dhanbad meant for the treatment of seriously affected Covid patients, the district administration in the district also completed all preparation for carrying out special Covid testing drive on September 12 at various government offices, industrial instalments besides the NH-2 and Chirkunda Check posts situated on Jharkhand border, which had witnessed higher percentage of Covid infection recently and have been categorized as vulnerable.
Notably, Rapid antigen tests of 5800 persons have been planned at 11 vulnerable places including 500 at IIT (ISM); 400 at Mines Rescue station of BCCL in Bastacola; 500 at Kustore Regional Hospital of Putli Balihari area of BCCL; 300 at Baijna dispensary of BCCL; 500 at ECL Kumbardubi Colliery near Kumarbudi Railway station; 1000 tests in BCCL Dumra 1 and Dumra II office; 400 at Katras Tilatand office of BCCL; 600 at BIT Sindri;500 at Chirkunda Check post situated on Jharkhand Bengal border; 500 at NH Check Post and 600 at Dhanbad Railway station.
During the special Rapid Antigen test of altogether 8177 persons conducted at 20 places across the district on September 8, altogether 168 person (2.1%) were found to be Covid Positive while during a similar drive conducted at different residential and commercial places of the district altogether 107 person out of total 3708 persons were detected to be Covid positive.
Dhanbad Deputy Commissioner Uma Shankar Singh said that the Covid test of all persons coming from outside that state at Chirkunda Check post, NH-2 Check post and Dhanbad Railway station will continue till further orders from tomorrow.
At present, altogether 328 persons of the Covid infected areas are admitted to different Covid treatment facilities of the district, out of which 29 are admitted to dedicated Covid Hospital at Jagjivan Nagar, Dhanbad meant for serious covid patients while rest 299 are undergoing treatment at other different health centers as well as hotels meant for treatment of asymptomatic patients with mild or moderate symptoms, including 41at PMCH Cath lab, 52 in Sadar Hospital, 21 in Tata Central Hospital at Jamadoba; 29 at Regional Hospital of BCCL in Bhuli, 37 at Zonal Training Institute of Railway in Bhuli, two at at SSLNT Hospita at temple road Dhanbad for pregnant women; 80 at Nirsa Polytechnic in Gopalpur area of Nirsa; 26 in Wedlock greens at Govindpur at 11 at King's resort Govindpur of Dhanbad.