Social distance in Ramzan call
Lockdown protocol must be observed by everyone in word and spirit: Imam of Jama Masjid in Daltonganj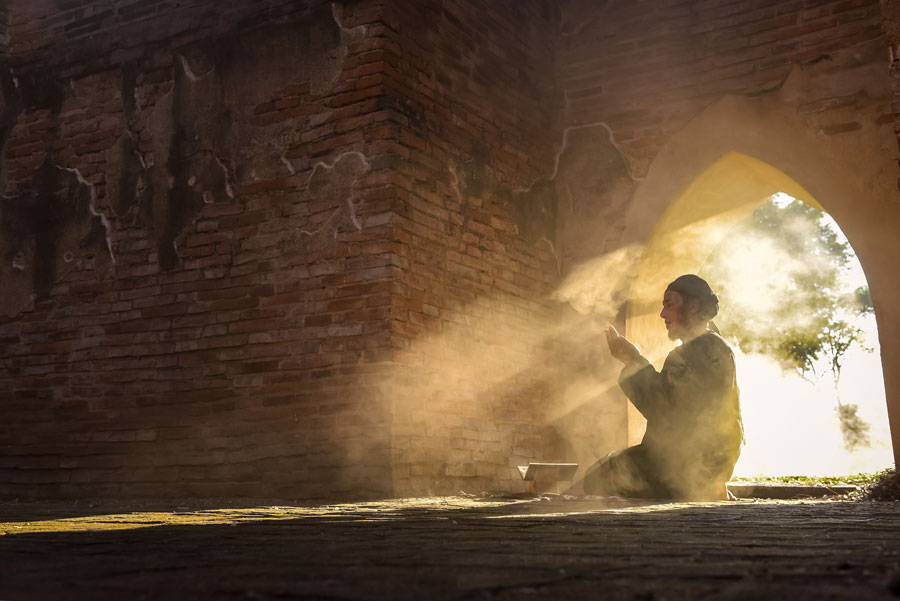 ---
---
There is a growing consensus among members of the Muslim community here to adhere to social distancing norms and not perform taraweeh namaz in mosques during the holy month of Ramzan that is set to begin either on April 24 or 25 depending on the sighting of the moon.
"Our country is passing through a very critical time. There must not be any congregational prayer at all," Mufti Qasmi, the imam of Jama Masjid in Daltonganj, said on Thursday.
"I urge all members of our community not to even think of performing taraweeh namaz in any mosque at all. The lockdown protocol must be observed by everyone in word and spirit," Qasmi added.
He said Muslims could offer prayers at home, but the head of the family should ensure there were no neighbours, friends, acquaintances or relatives present.
"If a family has, for instance, 12 members, then its members are free to pray within the confines of their house. But under no circumstances should anyone step out and join other families in the neighbourhood," Qasmi added.
The imam said all Muslims should keep in mind that the government had shut down places of worship to enforce social distancing norms and it was the duty of every citizen to follow the directives.
"If a family has a hafiz (one can who recite the Quran from memory), then that man can conduct the taraweeh namaz only with the members of his own family. There should be no room for an outsider, no matter how close he or she is to the family," Qasmi said.
He also urged people to desist from organising iftar parties. "It cannot be allowed under any circumstances. A family keeping roza is most welcome to hold iftar at his own house. I appeal to Muslims to say a special prayer for the welfare of this country and to help it get rid of the coronavirus pandemic," Qasmi added.
Akhtar Zaman, state convener of Muslim outfit Daira, also urged all well-off Muslim families to start giving "fitra" (alms) right from the beginning of Ramzan and not to wait till the last Friday of the holy month to do it.
He said early disbursement of charity would help the poor tide themselves over critical times like this.
"Money as a form of help should be given to the poor, orphans, widows and the disabled irrespective of religion," he added
Supporting Mufti Qasmi's appeal to have no taraweeh namaz at the mosque, Zaman said: "We all will offer prayers only at home."