Protocol push to save health warriors
The estimated shortfall of doctors is more than 22,500: IMA member doctor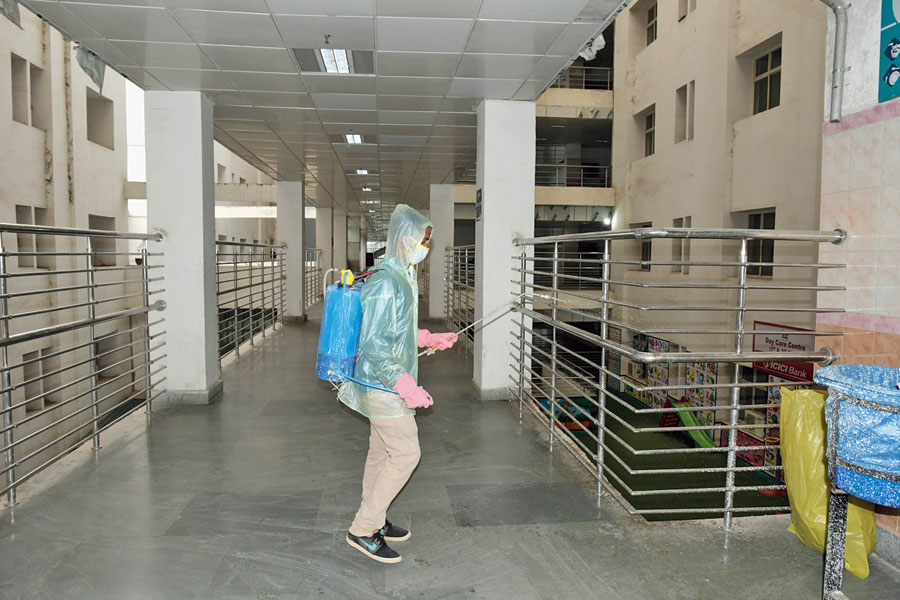 ---
---
Alarmed after five contract nurses of Ranchi Sadar Hospital tested positive for the novel coronavirus on Sunday, the state health department is planning scrutiny of travel history, address and medical case history of all patients in hospitals across the state.
A woman from Hindpiri in Ranchi, a Covid-19 containment zone, had come for delivery at the maternity ward.
"We have come to know that the woman had hidden her address which made the healthcare workers not to take extra precautions during delivery," state health minister Banna Gupta told The Telegraph on Monday. "Directive has been sent to all district civil surgeons to ensure proper scrutiny of any patient's medical case history along with travel and address before starting any treatment except in case of emergencies."
A senior health department official said: "We are not only worried about the nurses but also the paramedics and patients who might have been infected by the nurses. As it is we are depleted of human resources in terms of medical professionals and if we continue to send them on quarantine it will only increase the burden on the patient-medics ratio and also lead to other patients being infected."
A senior Ranchi-based member of the Indian Medical Association said there are around 10,000 doctors in Jharkhand, which has around 3.25 crore people, a far cry from the World Health Organisation (WHO) standards of doctor-patient ratio of 1:1000.
"The estimated shortfall of doctors is more than 22,500," the IMA member doctor said.
Dr Shailesh Chaurasia, mission director National Health Mission, Jharkhand, said all civil surgeons would be instructed to strictly enforce all protocols mandated for treatment of Covid-19 cases even in case of suspects and those under quarantine.
"Each case history has to be strictly scrutinised before starting treatment," said he said.