Directive to audit all deaths across state
In suspected Covid-19 deaths the body should be disposed of only after the arrival of a confirmatory test report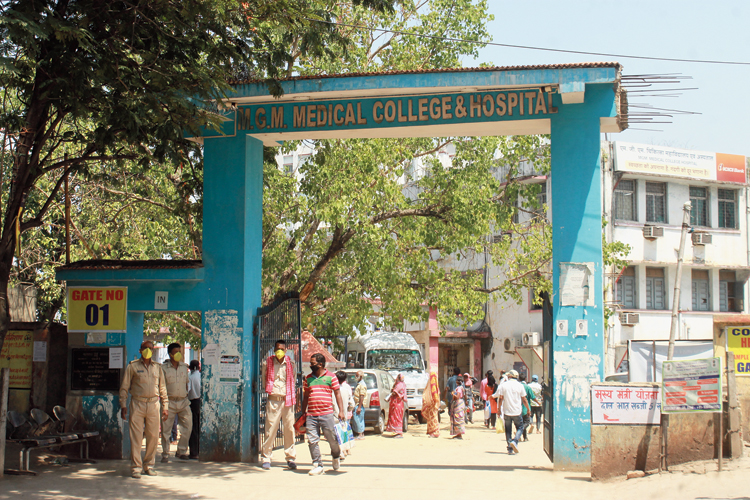 ---
---
The state health department, in view of the recent spike in Covid-19 cases, has directed an audit of all deaths taking place across 24 districts.
The directive issued by the principal health secretary Nitin Madan Kulkarni has directed civil surgeons and deputy commissioners (DCs) of all the 24 districts to conduct "verbal autopsies" of all deaths at all health centres across the state.
If a person dies at home, the doctor or hospital issuing the death certificate will have to conduct the verbal autopsy and inform the civil surgeon or district surveillance officer, a health department official said.
Verbal autopsy is a method of gathering information about symptoms and circumstances for a deceased individual to determine their cause of death, the health official explained.
Health information (sourced from hospitals where the person was admitted) and a description of events prior to death are acquired from health professionals' conversations or interviews with person(s) familiar with the deceased in order to identify the likely cause of death. During epidemics, verbal autopsies attempt to establish causes of death for otherwise undocumented subjects, allowing experts to analyse disease patterns and direct public health policy decisions.
"The health centre would have to carry out verbal autopsies for any death," Kulkarni said. "In case of any suspicion on the basis of the verbal autopsy, the throat or nasal swab will be taken for Covid-19 confirmatory test."
The directive by the principal health secretary also asks the civil surgeons to ensure that in suspected Covid-19 deaths the body should be disposed of only after the arrival of a confirmatory test report.
"We do not want to take any risk and if there are any suspicion arousing during the verbal autopsy the person's swab will be taken for test and the body will be disposed with all precaution only after arrival of the confirmatory test reports from any of the testing centres of Covid-19 in the state," said Kulkarni.
A senior health official said that so far the civil surgeons and DCs had been directed to conduct throat/nasal swab tests for Covid-19 of those death cases where the deceased had suffered from breathing distress or whose cause of death was unknown. The body of such a case would be disposed of only after the arrival of the confirmatory test report for Covid-19.
"Now all deaths would be documented with verbal autopsies and any suspicious death would undergo the test for Covid-19 and the funeral/cremation would have to be withheld till arrival of the test report," the official said.