Technology students get e-nterprising
BIT-Sindri starts online course by Silicon Valley innovator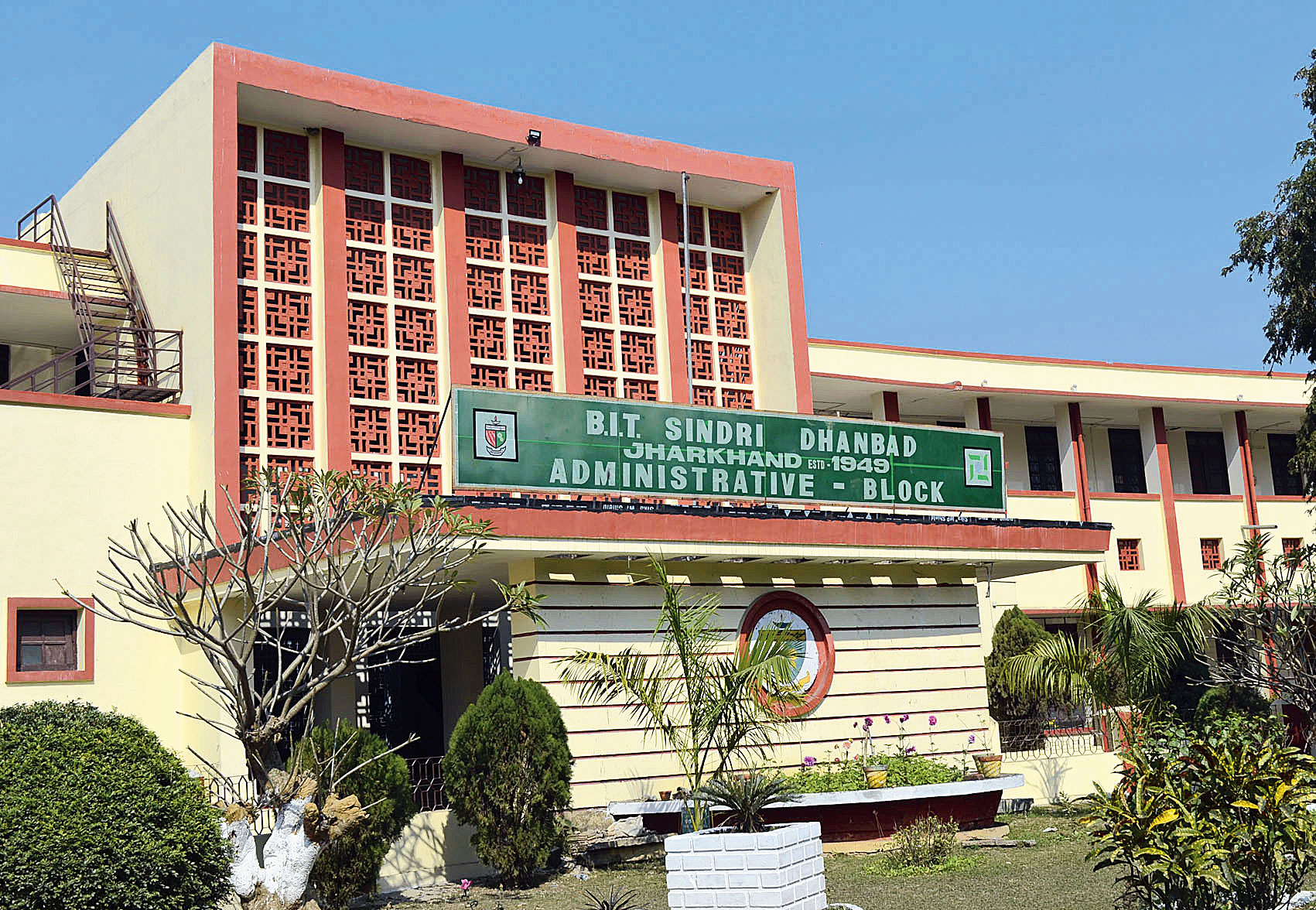 BIT-Sindri in Dhanbad.
Picture by Gautam Dey
---
Dhanbad
|
Published 08.05.20, 07:30 PM
|
---
At a time when the world is fighting the Covid-19 pandemic, BITians across the globe are looking at ways to skill the students of their alma mater in Sindri to fit in a changed economy.
The North American chapter of the BIT-Sindri Alumni Association has started online entrepreneurship lectures for BIT-Sindri students.
The Entrepreneurship Lecture Series, which started on Wednesday, will have weekly classes focusing on wide range of topics, including idea-to-business plan, business skill for entrepreneurs and startups-to-IPO.
Serial technology entrepreneur of California's Silicon Valley, Raj Jaswa, who also teaches engineering entrepreneurship in IIT-Bombay, among other reputable institutions, gave the first online lecture between 8am and 10.30am.
Head of the department of production engineering, Prakash Kumar, who is also the course coordinator of the Entrepreneurship Lecture Series, said Jaswa was not an alumnus of BIT-Sindri, but the alumni network had roped him for this project.
"Our aim is to equip engineering students with the ability to prepare a solid business plan so that they can look beyond becoming employees and have an entrepreneurial mindset," said Kumar.
The session will be held for eight Wednesdays between 8am and 10.30am during which Jaswa and others inducted by him would deliver lectures to BTech students of second, third and final years, as well as some teachers, Kumar added.
The Zoom videoconference app is being used for the sessions.
"Our students are at their respective homes as the institute hostels shut on March 17 in the wake of the Covid-19. That's why Zoom app is being used. This apart, their online classes are being conducted using the Google classroom platform," Kumar said.
BIT-Sindri director Dharmendra Kumar Singh, who was at the forefront of the lecture series by coordinating with the alumni network, said they wanted students to learn how to build startups, have an entrepreneurial culture. "They should know everything, from conceptualising an idea to validating a scalable, repeatable and profitable business model," he said.
"The course includes topics like business skill for entrepreneurs, startup-to-IPOs, which have everything from technical skills to team building and establishing a company culture, viral marketing and executing a global market strategy, selling skills, making deals and developing strategies to grow. Also, effective presentation is the key. The course will help students interact with customers, employees, partners, and also finally build and manage an effective board," said Singh.