Festive aroma goes missing
Labour crunch hits Sewai & laccha production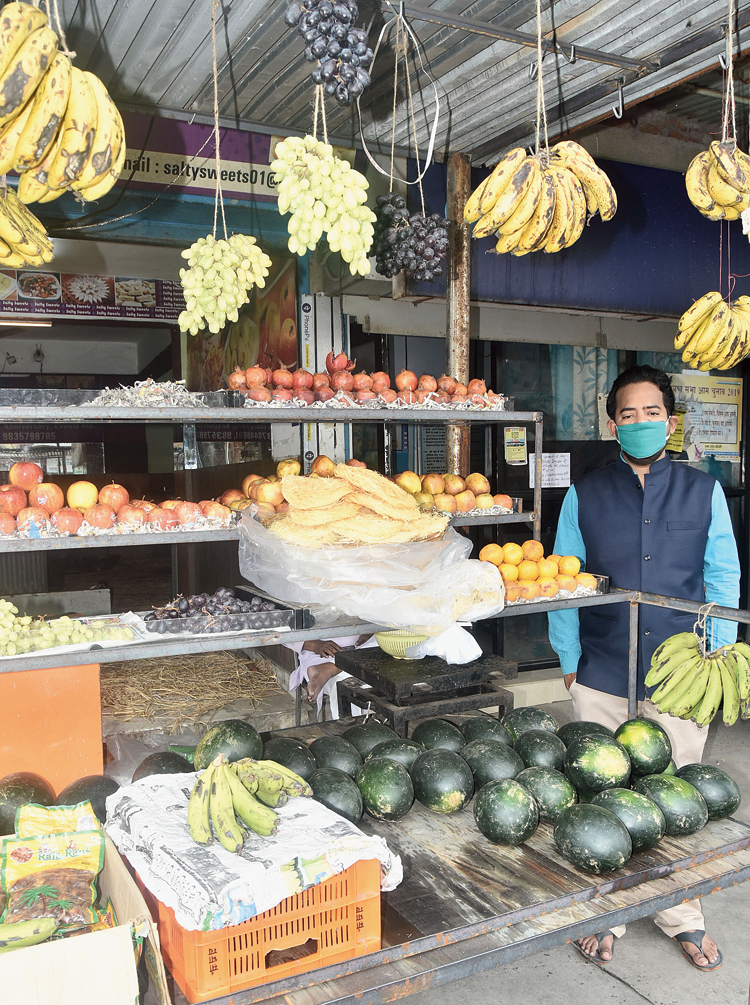 ---
|
Dhanbad
|
Published 29.04.20, 08:11 PM
---
The aroma of sewai and laccha that used to waft out of the production units in Wasseypur during Ramzan every year is conspicuous by its absence now.
Over 30 factories in Wasseypur used to produce around 100 quintals of sewai and laccha by employing workers from adjoining districts such as Giridih, Madhudpur and Jamtara. This year, the workers haven't been able to reach the factories because of the lockdown.
Therefore, only small-scale production of the two most sought-after food items in Id is underway in Dhanbad.
Thirty-year-old Shadab Alam, a sewai and laccha producer in Wasseypur, said: "Every year, production used to begin at our place more than a fortnight before Id with the arrival of around 30 labourers of Giridih. But this year, we haven't been able to begin production in the absence of labourers. Some of the bakery units are producing sewai and lachha with the help of local workforce."
Alam used to produce around 300kg of sewai and lachha per day at his own production unit for sale through his sweet shop. This year, he has been compelled to sell fruits instead.
"We would like to request the government to provide some relaxation to facilitate the arrival of labourers so that the production of sewai and lachha can begin. We will follow all social-distancing norms and ensure that the workers wash their hands at regular intervals," Alam said.
Md Meraj Alam, another sewai and lachha manufacturer of Wasseypur, said the supply shortage had resulted in sewai and lachha being sold at higher prices.
Salman Ahmad, 29, owner of Tasty Bakers in Jharia, said the lack of workers from Giridih and Jamtara had hampered sewai and lachha production. "But we are lucky in terms of the production of sheermal (sweet nan) and bakarkhani (crispy and layered bread). Labourers from Purulia in Bengal, who are skilled in the production of these two items, haven't been able to go back because of the lockdown. They are now producing around 400-500 kg of these two items per day."
"Sheermal and bakarkhani are being sold both through the our retail counters and online food delivery platforms such as Zomato, which is ensuring contactless delivery. Parcels are being dropped off outside the homes of the customers who are making payments," Ahmad added.