Calls to suicide helpline drop in Jharkhand
A positive trend amid worries about mental health during the national lockdown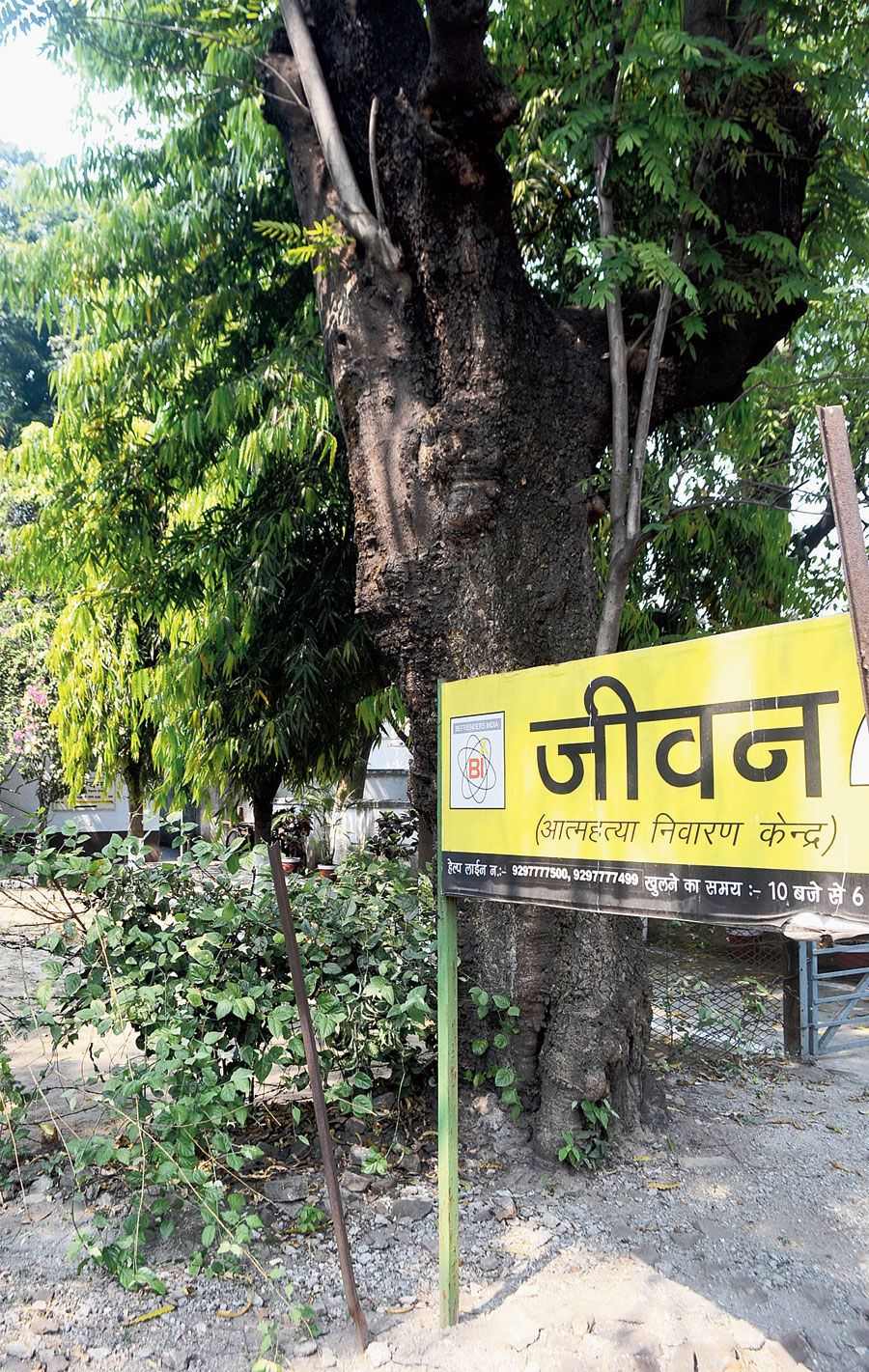 ---
---
Daily distress calls to Jeevan, a Jamshedpur-based suicide prevention centre, has witnessed a drop.
It signals a positive trend amid worries about mental health during the national lockdown to ward off the novel coronavirus threat.
The centre used to receive 10 distress calls on daily basis last month but the number has dropped to half, according to J.R. Jain, director of Jeevan. "We think it's a positive indication in difficult times, when people start developing negative thoughts," he added.
Jain said it is possible that all people must not be aware of Jeevan's helpline numbers or they must have adjusted to the lockdown woes, including loneliness, stress and strain on interpersonal relationships.
"The number of daily distress calls has come down to half even though our 30-odd volunteers (men and women) are now available 24x7. It was a 10am to 6pm routine earlier," he added.
According to Jain, they have requested East Singhbhum deputy commissioner (DC) Ravi Shankar Shukla to also provide Jeevan's helpline numbers to people kept in quarantine centres across Jamshedpur.
"The in-charge of respective quarantine centres can contact us for counselling those who are suffering from depression. The DC has okayed our request," Jain informed.
He added they were trying to do their best in giving effective counselling to people suffering from loneliness and fear of losing jobs, and woes affecting the elderly whose wards are not living with them.
"Coronavirus has posed a very difficult situation and we are aware of our responsibilities," Jain said.
Jeevan works in collaboration with district administration and Tata Steel Foundation in giving emotional support to the distressed. Volunteers chip in by taking the elderly to hospitals for check-ups and also reach medicines to their homes.
A statistical analysis of people who sought help from Jeevan between March 31 to April 16 indicated the kind of panic in corona times. As many as 153 people sought help during this period. The number of calls from persons with depression, stress and suicidal feelings were 76. Those were followed by 57 calls from lonely senior citizens seeking help for daily or emergency needs. The number of calls for physical help from the incapacitated, other than senior citizens, stood at 20.
Jeevan volunteers can be contacted on 9297777499, 9297777500 (only call), 9955377500, 9955435500 (call or Whatsapp).