Coronavirus cloud over Sikkim trek
The pandemic has forced Premlata to keep her fingers crossed even though most of the seats for the expedition to the 16,207 ft Goecha La in Sikkim have been booked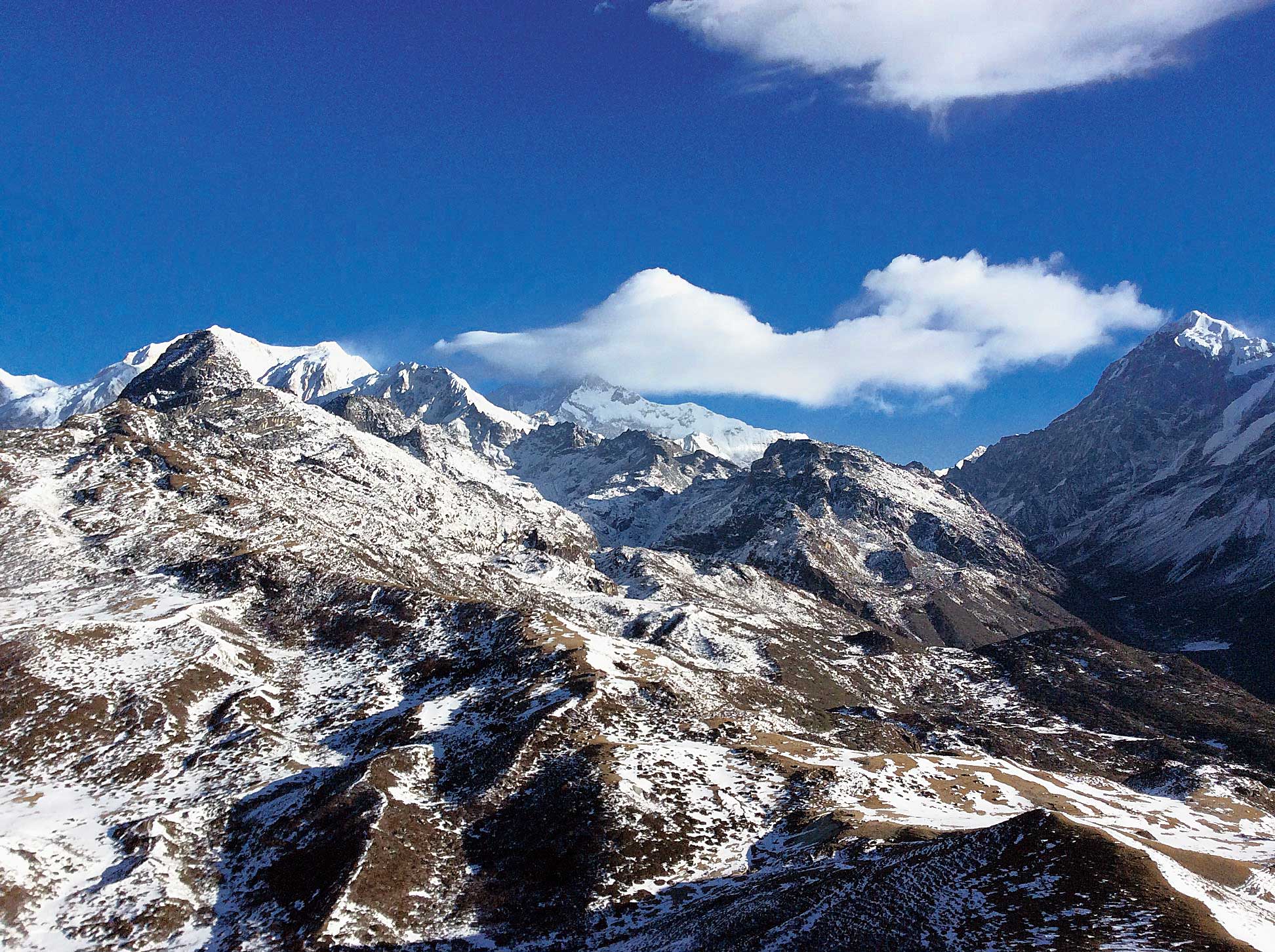 File picture of Kanchenjunga (with cloud over it) and other peaks as seen from Dzongri Top at 13,684ft en route to Goecha La in Sikkim
(Sumit Bhattacharya)
---
Jamshedpur
|
Published 18.03.20, 08:03 PM
|
---
The Covid-19 threat has put a question mark over a trek to be shepherded by Everester Premlata Agarwal next month.
The pandemic has forced Premlata to keep her fingers crossed even though most of the seats for the expedition to the 16,207 ft Goecha La in Sikkim have been booked. The trek goes to the foot of the Kanchenjunga, the third highest mountain in the world. The expedition is scheduled from April 21 to May 1.
Tata Steel Adventure Foundation (TSAF), which is organising the trek Premlata will lead, is in no mood to take any risk. "Let's see the situation next month," Premlata said. "We will go ahead with the expedition only if it is risk free. There is no need to take unnecessary risk."
Premlata, an officer with the TSAF and the first Indian woman to summit the seven highest continental peaks in the world, said just six seats are up for grabs.
"I am scheduled to lead an 18-member (men and women) team. It's a challenging trek which tests the fitness level of participants. The weather is very uncertain during the trek to the top," she added.
The Everester, who supervises a health unit Beyond Fitness run by TSAF, said they would refund the money (Rs 30,000) taken from participants who have already registered for the expedition if the trek was called off. "We have told the participants, including some from New Delhi and Bangalore, about the same," she informed.
The 12 who have registered for the trek were part of the Everest base camp (17,600 ft) expedition headed by Premlata last year. For Goecha La, the participants are to reach Siliguri on April 20.