Coal town vendors stage protest over congestion at Hirapur market
Traders demand parking lot, rehabilitation of pavement shops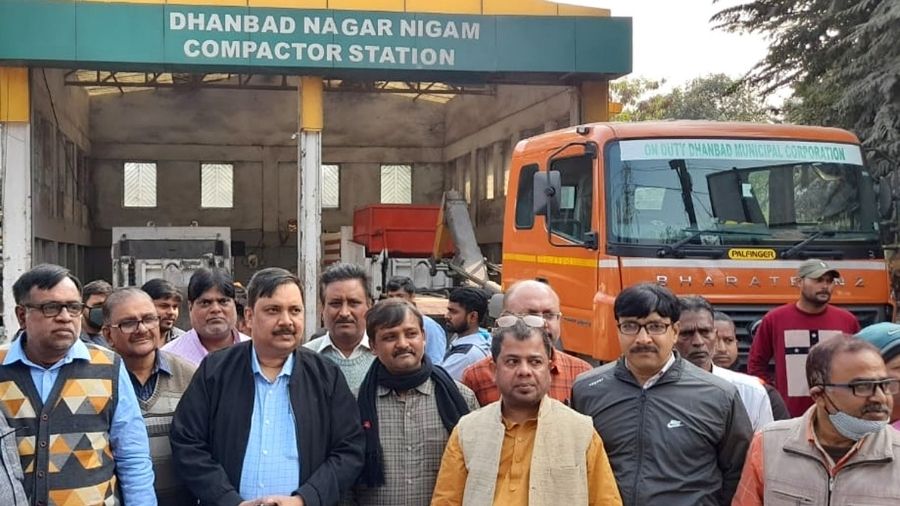 ---
|
Dhanbad
|
Published 25.12.20, 06:07 PM
---
Over a hundred shopkeepers of the Hirapur market in Dhanbad on Friday gathered near the static garbage compactor station of Dhanbad Municipal Corporation, demanding allocation of parking areas for vehicles in the market.
The move comes after the Dhanbad Municipal Corporation decided to develop a vacant space inside a children's lawn, used for keeping cars, into a full fledged park.
Already facing a problem of congestion due to narrow lanes and overcrowding, the corporation's decision infuriated the vendors, who in turn staged the protest on Friday.
The protesters, led by Amitesh Sahay, president of the trade wing of Jharkhand Mukti Morcha, also demanded setting up a vending zone at the Machhli Patti locality in Hirapur to provide space to shopkeepers sitting on pavements.
"Ahost of issues, including the encroachment by some shopkeepers and lack of parking space, have created such a situation in the market that despite having the best quality of products many vendors get very few customers," Sahay told reporters.
"After all how and where the customers will park their vehicles in this congested area," the prominent hotelier said.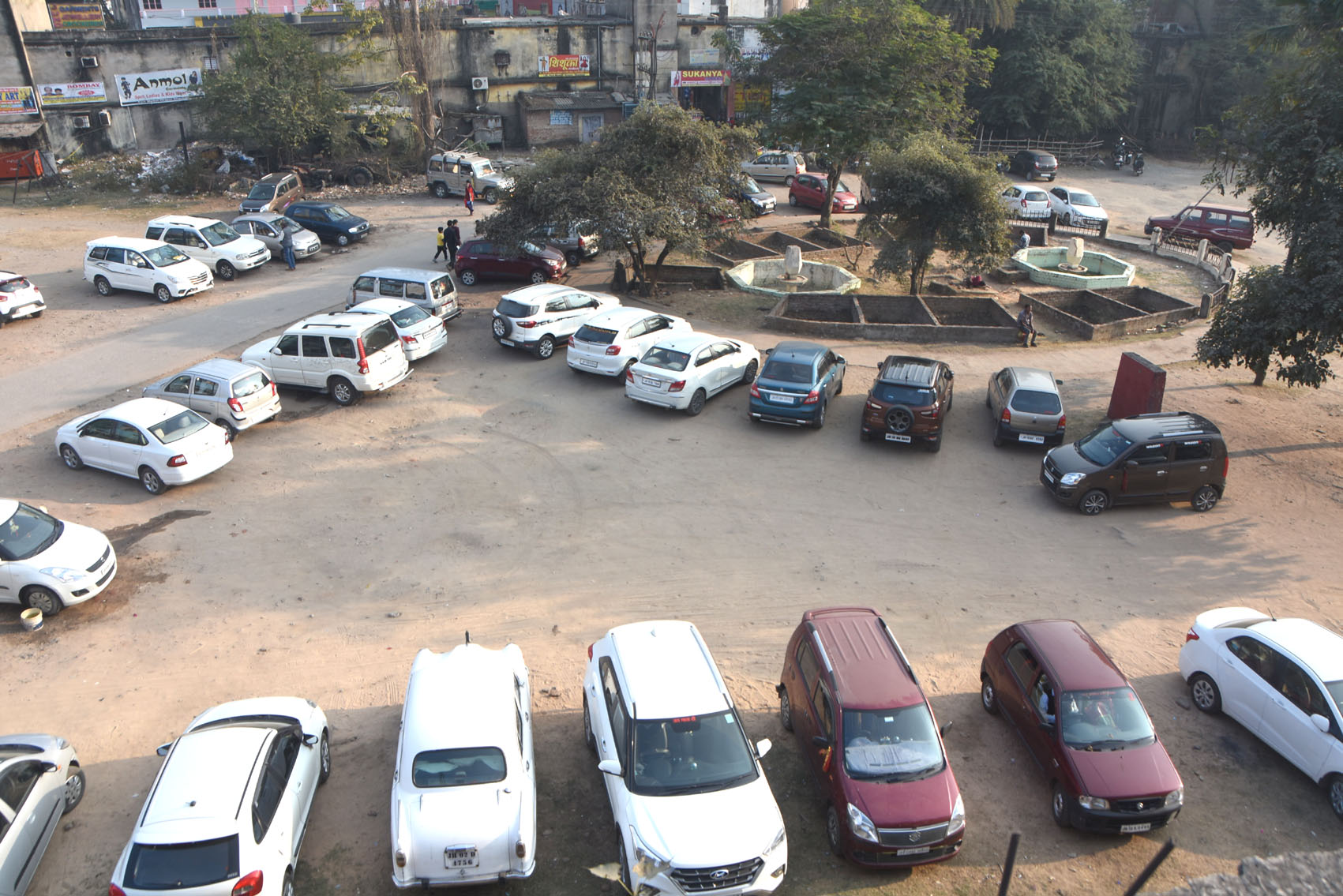 He added that the corporation should shift its static compactor station from Hirapur and develop a parking area, which would solve the problem.
"There is no logic in establishing a static garbage compactor station in the densely populated heart of the town. It will have serious implications on the health of people living in surrounding areas due to the foul smell coming out of it" said Sahay.
"We also demand that the DMC authorities develop a vending zone at the Machhli Patti locality of Hirapur under the National Urban Livelihood Mission so that the pavement shopkeepers encroaching the market can be shifted there. I will solve the problem of permanent rehabilitation of the street vendors and simultaneously help to decongest the Hirapur Park Market."
Sanjeev Chaurasia, president of Hirapur Chamber of Commerce, said, "The DMC plan to develop a children's park will aggravate the problem and so an alternative parking lot should be immediately developed at the compactor station. The rehabilitation of pavement shop keepers by developing a vending zone is also necessary."