Day to spend with loved ones
Various churches started the first prayer service at 10.30pm on Tuesday night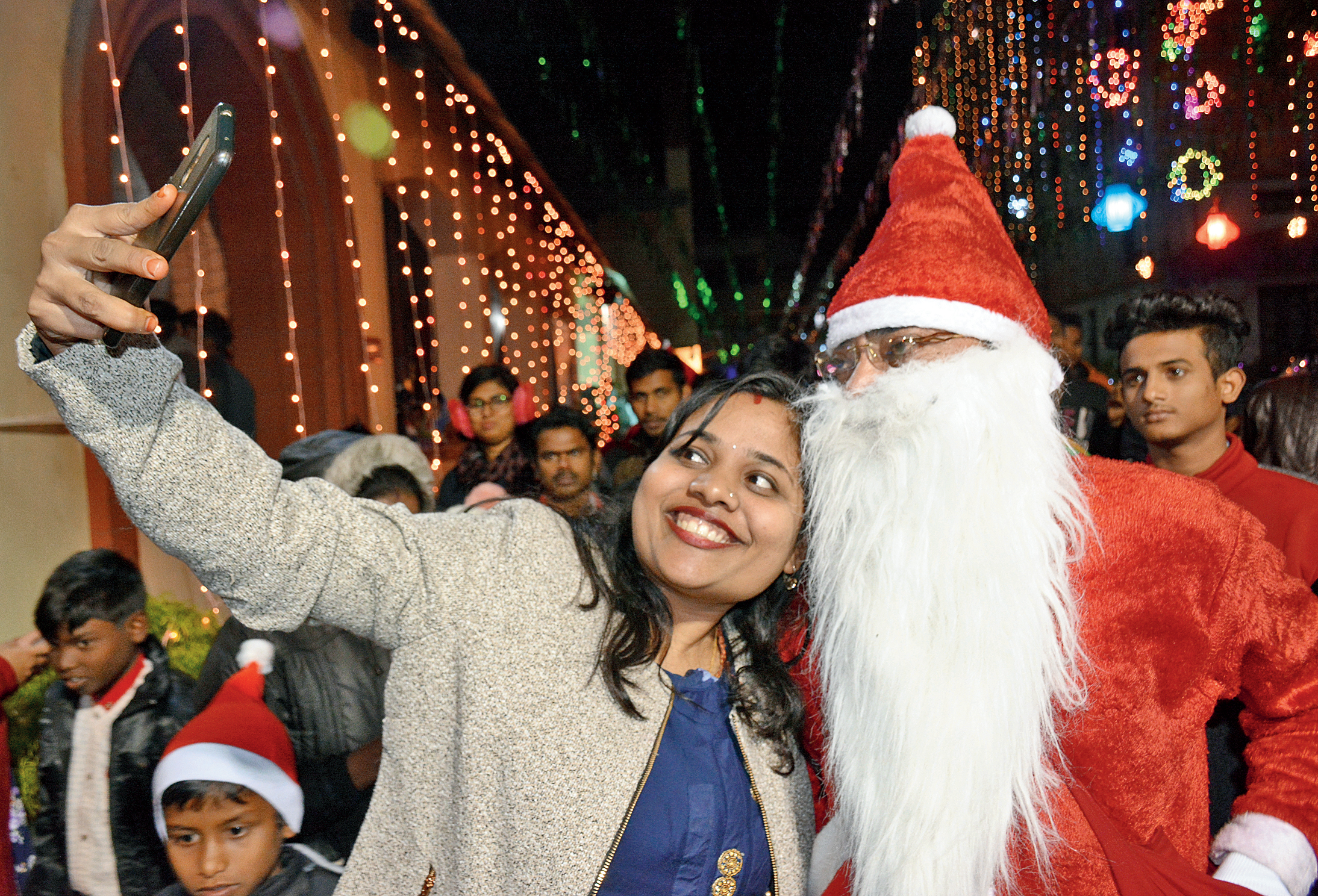 ---
---
Baby Jesus got the steel city in a festive mood from Tuesday night Midnight Mass, all through Wednesday, as thousands trooped to churches, including many non-Christians.
Various churches started the first prayer service at 10.30pm on Tuesday night. Footfall was highest at St Joseph's Cathedral in Golmuri, the city's biggest church, where over 2,200 people attended the Midnight Mass.
Carols were sung at the St Joseph's Cathedral and other churches between 7.30pm and 11pm on Tuesday. The tradition of putting a symbolic baby Jesus in the crib was followed by all the Catholic churches on Tuesday night. Festivities continued throughout the day on Wednesday, from the morning prayer service, to greeting friends and family, and elaborate feasting at homes and eateries.
In his address during the Midnight Mass, Father Edward Saldanha, parish priest of St Mary's Church in Bistupur, said Christmas was about spreading the message of love and peace the world over.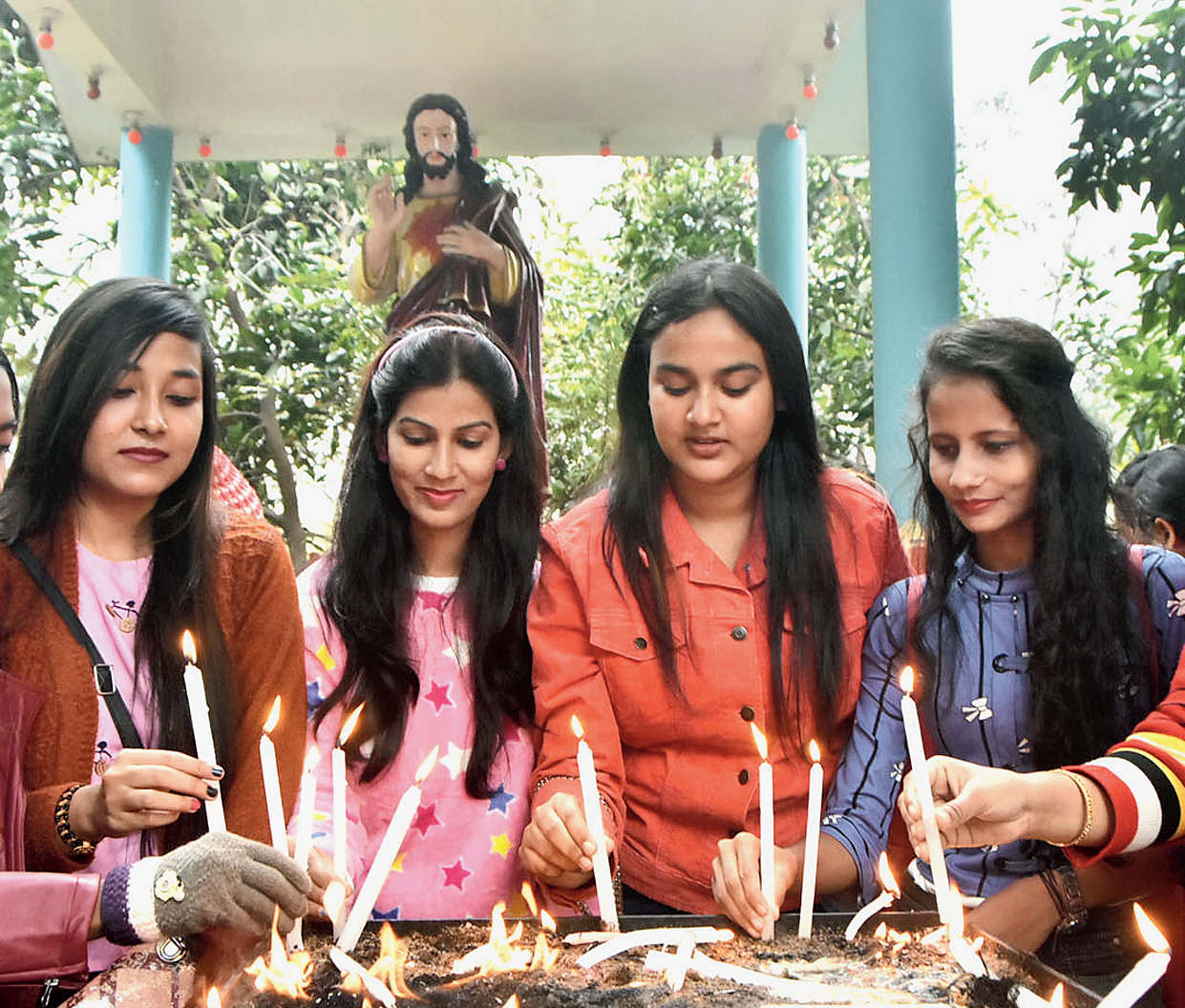 "Christmas teaches us to live in peace and harmony, accepting that we all are God's children. We need to keep open the doors of our hearts for all, we need to be ready to forgive each other and have concern in our hearts for the poor and the needy," the priest said.
Grenville Peters, an employee of Kerala Public School, Kadma, said he and his whole family attended the Morning Mass at the St Joseph's Cathedral in Golmuri on Wednesday.
"After the morning prayer service, like every year, it is time for family and friends to visit each other with wishes and gifts. Christmas is best spent with good food and music and in the company of near and dear ones," Peters, a Sakchi resident, said. "Some of my friends have also planned to catch a movie in the evening (Wednesday), so let's see where we end up going," he said.
Lovely Ojha, a physician assistant trainee at a city hospital, said she kept it simple. "We went to pray at the Beldih Church in the morning, and spent the rest of the day with family. Christmas is all about quality time with loved ones."
There are 24 churches in steel city, not 26 as reported on Wednesday. Churches apart, missionary schools in the city have also been illuminated for Christmas.