CCTV cameras in Steel City parking lots to curb vehicle theft
Soon Jamshedpur Notified Area Committee (JNAC) will be going to set up surveillance cameras and barricades in the parking zones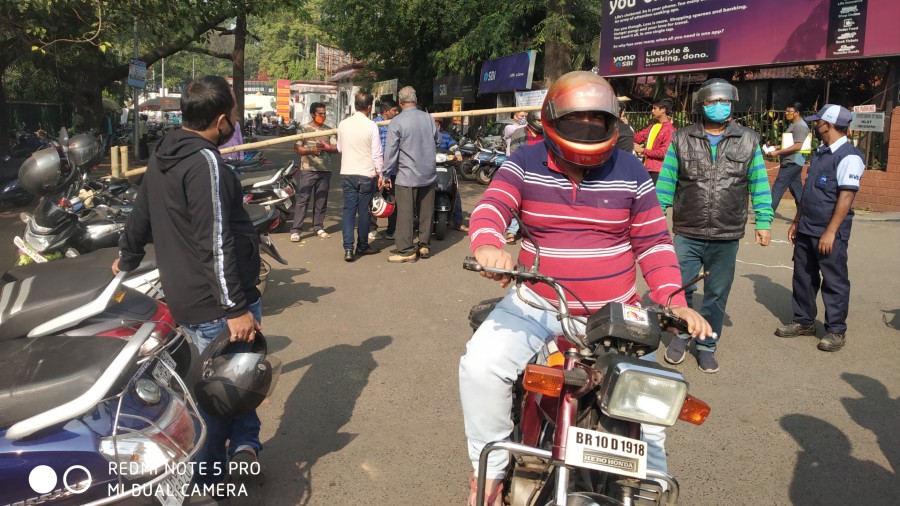 ---
---
Thanks to Jamshedpur Notified Area Committee (JNAC), vehicle parking will be a lot safer in Steel City now. The civic body, JNAC, is all set to have surveillance cameras and barricades installed in parking lots across the city.
The move to put parking zones under surveillance aims to curb the menace of vehicle theft, which has been on the rise of late.
Significantly, the civic authority has put up a drop gate at one of the parking areas in Bistupur to assure owners that their vehicles are protected.
City Manager, JNAC, Sandeep Kumar Singh, while explaining the need for such initiatives, said that the move to put up barricades and have CCTV cameras installed to provide enhanced security to the vehicles parked.
"We have over a dozen parking lots in Bistupur, Sakchi, and Kadma area. We are going to put up barricades wherever necessary and also have CCTV cameras installed. The parking lots will have barricades. And owners will be allowed to park their vehicles through the drop gates only. This arrangement is going to provide more protection to the parked vehicles," said the City Manager while talking to The Telegraph Online.
Singh said that Bistupur and Sakchi had the most parking areas, whereas Kadma market had only one.
"All the parking zones will have surveillance cameras, which will be monitored by the concerned police station. In case of theft, the CCTV footage could be used to trace the thieves easily," he said.
Parking tender for the financial year 2019-20 had ceased to exist, post-March 25, 2020 as no one used public places for parking their vehicles during the lockdown period.
But with the lockdown being lifted, in phases since August, city life is returning to normalcy, made the civic body float parking tender once again.
But with incidents of vehicle lifting shooting up forced them to cancel the parking tender based on the old pattern. JNAC has made several new provisions which includes the installation of CCTV cameras and putting up barricades around parking lots.
Contractors have been allotted to all the parking lots across the city.
An official working with one of the parking contractors, Shail Engineering, said, "As per the new system, vehicle riders have to collect parking slips at the entrance and while leaving the place, they have to hand over the slip to the parking men at the exit. The security system will be further enhanced when the parking area will be covered by the CCTV camera," said the official while talking to this website.