Carnivorous plant found in Jharkhand
Drosera spatulata has been spotted for the first time in Jharkhand, botanists confirm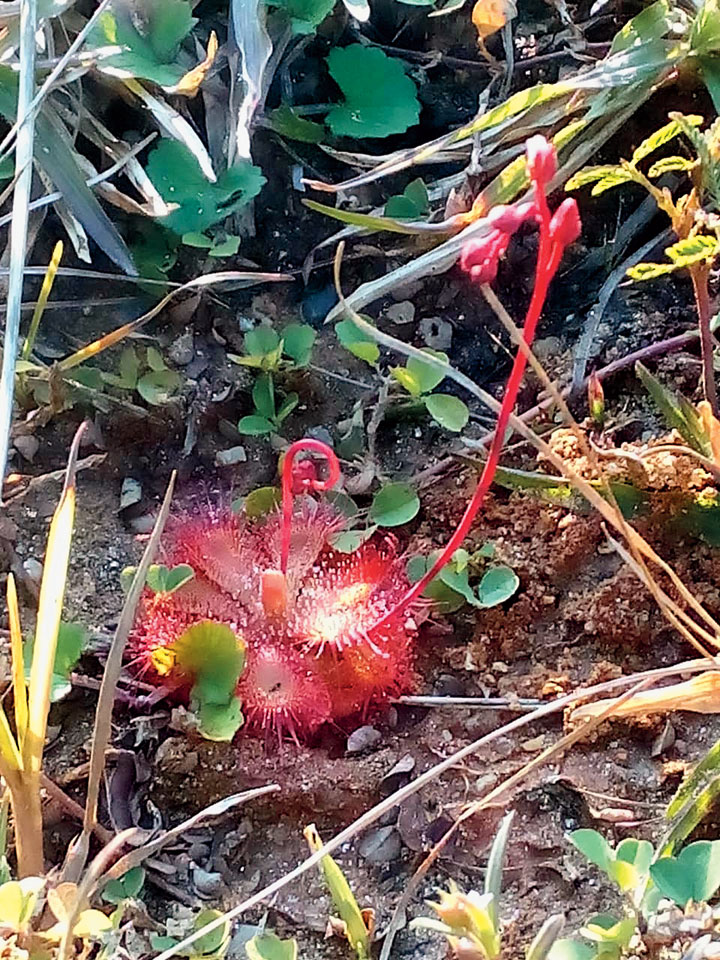 ---
---
Environmentalists Mrityunjay Sharma and Kumar Hemant had stumbled upon a unique pink plant with numerous sticky red tentacles while roaming in the forests of Tati Jharia block in Hazaribagh last Sunday.
The duo clicked a few pictures of the plant and uploaded them on a Facebook page called India Flora, created by a group of botanists from India.
A reply to the post stunned them.
The picture was that of a carnivorous plant called Drosera spatulata that has been spotted first time in the state.
Talking to The Telegraph on Saturday morning, Sharma said he had read about this plant on the internet.
"I was under the impression that it was found in African countries. So when we spotted it for the first time last Sunday, I mistook it for a rare but beautiful flower. So we clicked a picture and posted in on the India Flora page on Facebook," he added.
Sharma said soon after getting the reply, they informed the regional chief conservator of forest (RCCF) Sanjeev Kumar, who also identified the plant as Drosera spatulata.
"Kumar wishes to visit Tati Jharia forest soon to see this plant," he added.
Sharma said the place where they found the plant was close to Konar river.
"Drosera spatulata is a small, perennial, flat, rosette-forming carnivorous plant with red traps and lots of tentacles. The longest tentacles are at the tips of the leaves and can move towards the trapped prey in a span of 10 seconds. The colour of the leaves is usually scarlet red, but it can vary from orange-green to maroon," Sharma added.
Sharma said he had visited many forests in Jharkhand, but it was the first time that he spotted a carnivorous plant.
"It proves that our state is fit for the survival of all types of plants and trees," he added.
Sharma is credited with discovering the biggest anthill of India on the foothills of Canary Hill, as recognised by the Limca Book of Records.
Sharma often sets up exhibitions of his pictures at Hazaribagh lake that attract many students.
He said he would like to take these students to the place where he found the carnivorous plant.
"So far, they have only read about it in books," he added.