Bullet kills senior Jharkhand IPS officer's son in SUV
Accidental firing from bodyguard's gun or suicide by boy unwilling to go for MBBS?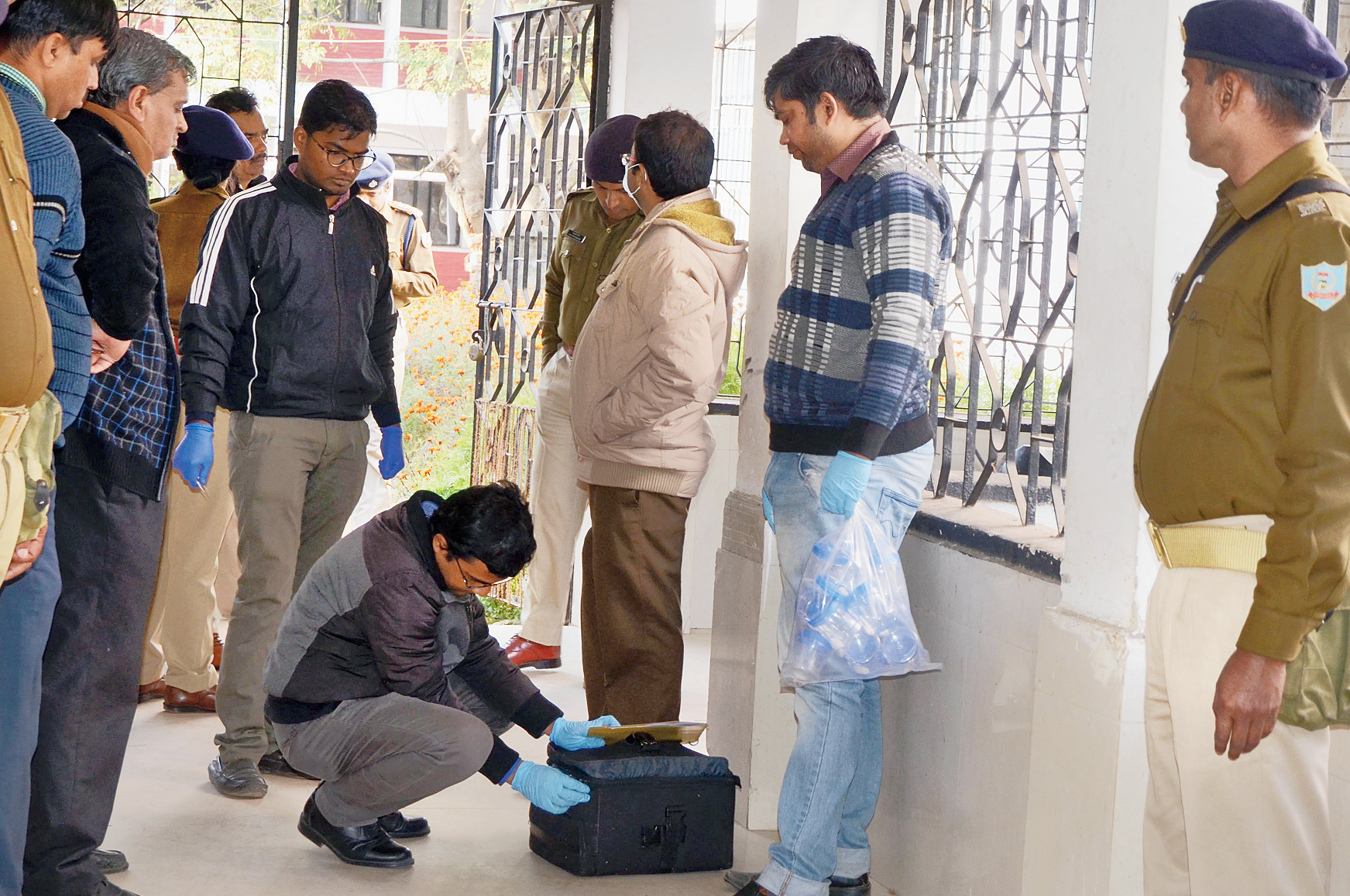 ---
|
Ranchi
|
Published 28.12.18, 08:23 PM
---
The 25-year-old son of an IPS officer died of a bullet wound in the chest on his way to Birsa Munda Airport here on Friday morning.
It is not immediately clear if Atyendra Anvesh Mishra died in an accidental firing from the service revolver of his mother ADG Tadasha Mishra's bodyguard, who was escorting him in an SUV to the airport, or whether the youth committed suicide.
Unconfirmed sources indicated that the young man, who was unwilling to pursue an MBBS degree at a private medical college in Bangalore and was being compelled to fly to the southern city, might have nurtured a death wish.
Atyendra was the only son of ADG Mishra, a 1994-batch IPS officer who is currently posted as special secretary in the state home department. Mishra who is on an official trip to Bhubaneswar, Odisha, has been informed, police sources said, adding that the body had been sent to RIMS for post-mortem.
According to witnesses, the gunshot was heard near Hinoo Chowk, a kilometre from the airport, around 10am when Atyendra was on his way there from their Mahilong home under Tatisilwai thana, on the fringes of the capital. He was accompanied by Mishra's bodyguard Dilip Kumar Sinha.
No one in the force is able to say for sure how the bullet exited Sinha's service revolver. Atyendra took the bullet on the left side of his chest and was rushed to Bhagwan Mahavir Medica Super Specialty Hospital in Bariatu. Doctors declared him brought dead.
City SP Sujata Kumari Veenapani said they were "yet to ascertain if it was a case of suicide or accidental firing". DIG (Chotanagpur) A.V. Homkar was a tad more candid. He said suicide was not being ruled out.
"I have taken the statements of both the driver and the bodyguard. According to the bodyguard, a curious Atyendra asked him to show his licensed firearm. Within minutes of the revolver changing hands, a round was fired. The vehicle was barely a kilometre from the airport under Doranda thana area. It may have been suicide, but we can't jump to conclusions yet," the DIG said.
Homkar added that the driver and the bodyguard were being detained for further questioning in the case.
Doranda thana officer-in-charge Ramesh Kumar expressed his inability to share anything about the case.
"I do not have any idea how the shot was fired. If it was indeed suicide, what was the trigger?" he said.
State police spokesperson M.L. Meena refused to comment on the matter.