BIT-Sindri Alumus launches online cyber security university
Founders feel it is imperative to apprise new generation of the repercussions of cyber attack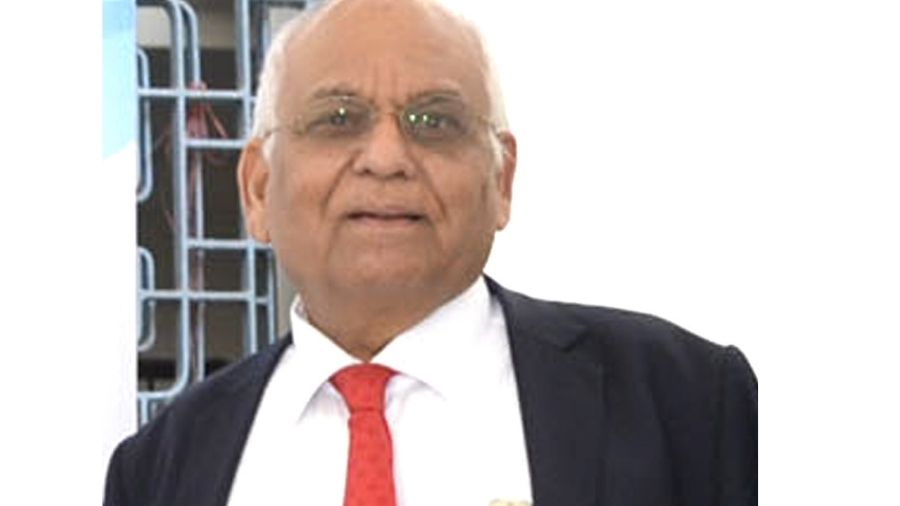 ---
Dhanbad
|
Published 14.01.22, 08:04 PM
|
---
A group of BIT Sindri alumni led by Ramji Prasad, a 1968 batch Electronics Engineering passout who is also the president of CTIF Global Capsule, Denmark , a cross interdisciplinary academic research centre, will be imparting budding technocrats of India knowledge on the various aspects of cyber security including data loss prevention, endpoint detection and response, firewalls, anti malware and others. 
The group working as an NGO, comprising other prominent former  BITians including Shashank Shekhar Garuryar, 1974-77 batch B Tech (Electronics Engineering) pass out of BIT Sindri as its chairman, has formally launched the first Online Cyber University this evening during a inauguration programme held virtually on Zoom app.
Talking to The Telegraph Online on Friday ahead of the inauguration of the university Cyber Vidyapeeth, Shashank Shekhar Garuryar, who last served as Senior Vice President of  HFCL said, "The war is not being fought  on ground rather it is being fought on cyberspace, in form of cyber attacks that targets a country"
"The cyber attack or cyber warfare has the potential to wreak havoc on government and civilian infrastructure and disrupt critical systems," said Garuryar who earlier served as Senior Vice President of Polixel  Security Systems Pvt Ltd and  cited the example of cyber attacks that happened in northern and southern region load dispatch centres in Mumbai last year that led to power outage.
 "In this scenario it is imperative to prepare our generation next to take on the war on cyber space and instead of being defensive we are guiding them to become offensive," said Gauryar adding that offensive cyber operations involves tackling and maneuvering and in some cases seeking out the hackers attempting to disable or hackback to disrupt their operations.
He further said that their training in offensive cyber security involves identifying vulnerabilities or weaknesses in cyber defense and added that renowned cyber security expert and former banker Balaji Venkateshwar is also helping in their initiative.
"Though we have launched the training for the engineering college students and also professional like bankers, around six –seven months ago they launched the online cyber university after making full preparations and various courses ranging from four months to a few weeks have been prepared by them," said Garuryar who is also former president BIT Sindri Alumni Association and added that training at present is free from engineering students but they are charging from professionals.
"We will also charge the engineering students during the later days as we want to conduct the course in the most professional manner," said Garuryar and added that Ramji Prasad, former professor or Aarhus University Denmark as Chairperson of the group  has prompted them to launch the university and all activities are being conducted under his guidance.