At Palamau Tiger Reserve, officials alert to foil poaching bids
Villagers living around the forest hunt deer and wild boar for sport as well as meat during Holi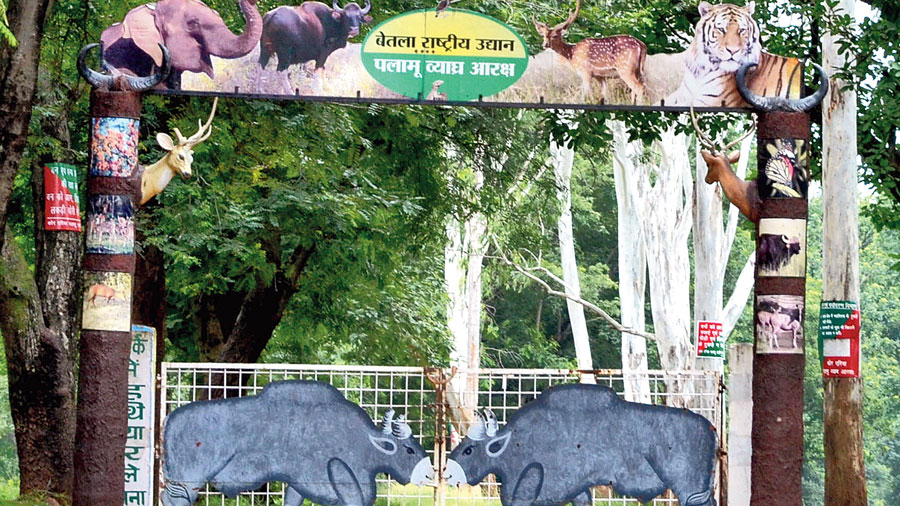 Palamau Tiger Reserve
File picture
---
Daltonganj
|
Published 29.03.21, 05:42 PM
|
---
Officials of Palamau Tiger Reserve are more busy than ever, on a mission as they always are during Holi to foil attempts of local villagers to hunt deer and wild boar. 
Those living in and around the tiger reserve can't resist poaching deer and wild boar for their sumptuous lunch or dinner on the day of holi festival. 
The north division of the Palamau tiger reserve has plenty of deer while the south division is filled with wild boars.
Mukesh Kumar, deputy director of South division said, "We face this problem almost every festival when we pull out all stops to save the wild boars from reaching the kitchen of the unscrupulous villagers who don't mind hunting this wild life for meat as well as sport.
"During the last holi, we retrieved a hunted wild boar in Mahuadanr and booked two people on charges of killing wild life and destroying eco balance," he said.
Deers and wild boars are killed with muzzle loaded guns which most villagers possess. 
Sources said there are more than 190 villages in and around the tiger reserve. 
Mukesh Kumar informed that they have alerted their field staff to remain on high alert to curb and contain the poachers. 
"Our men will walk down to village meat sellers to find if the meat of wild boars are also on sale," he said. 
Kumar Ashish, deputy director of North division said, "We have launched a no-break patrolling of our north division to foil any poaching bid. Our main areas of concern are the Ouranga river side and the Palamau Quila where we find vulnerability of poaching is too high." 
He said four patrol teams are on the job in each of the four ranges that the north division has under it, adding that other teams in the Chhipadohar east and west ranges are on high alert too.
Field director and chief conservator of the tiger reserve Y K Das has issued an order to the deputy directors and rangers and asked them to do everything in their power to stifle any attempt of poaching. 
A noted wildlife expert, D S Srivastava said, "Free feast on deer and wild boar is everyone's choice in festivals like holi and Christmas. Deers and wild boars are chased more now as our tiger reserve has no sambhar except seventeen which are under human custody at the sambhar soft release centre in the south division of the Palamau tiger reserve."
Srivastava said the idea behind sambhar in soft release centre was to increase its progeny to replenish the prey base for carnivores in the tiger reserve since 2015-16 but its number has been stagnant at seventeen following deaths of a few by cobra snake bite and due to infighting among them.