Animal centre to come up in coal belt
Centre would provide technical guidelines and support animal birth control related activities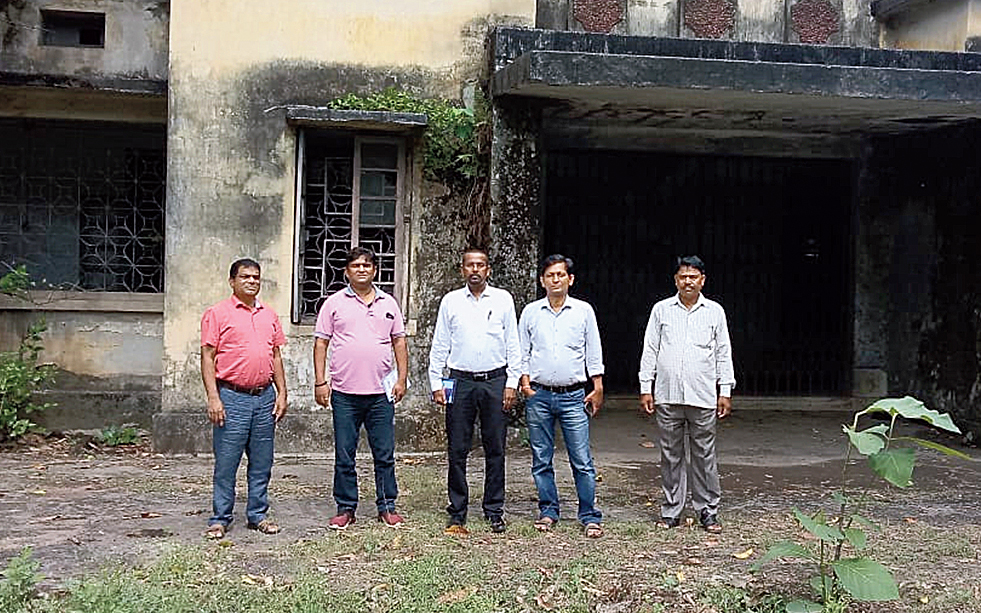 A team from the animal husbandry department at Mada hospital in Dhanbad last month.
(Shabbir Hussain)
---
Dhanbad
|
Published 15.07.19, 11:00 PM
|
---
The state animal husbandry department will be setting up an animal birth control centre here with special focus on strays, often a cause of worry in crowded neighbourhoods.
The centre, coming up in collaboration with Dhanbad Municipal Corporation (DMC), will be set up in an unused contagious disease hospital belonging to Mineral Area Development Authority (MADA) at the Chandkuian area of Baliapur block, about 15km from the district headquarters.
The centre, according to the officer in charge of the department's pet clinic, Sriniwas Singh, would be used to sterilise stray dogs.
"We have submitted a detailed proposal to DMC as per instructions of the animal husbandry department after conducting an inspection of the MADA hospital at Chandkuian last month. The hospital has ample space and it is fit for launching the animal birth control centre," he said.
Singh said the centre, to be equipped with an operation theatre, would be run by the district unit of Society for Prevention of Cruelty to Animals (SPCA). "DMC Chandramohan Kashyap agreed to our proposal during a meeting held last month," he said, adding that the centre would also be used for administering anti-rabies vaccines in case of dog bites.
Singh said the centre would be developed to function as a model training centre for all districts. It would provide technical guidelines and support animal birth control related activities.
"We also plan to establish a large cattle shelter on the premises of the hospital to accommodate stray cows and bulls that roam the streets and often become victims of road accidents," he said.
The agency that is to be hired to operate the centre would be responsible for catching stray dogs from various parts of the district and release them after surgical intervention.
"We have received the proposal from the animal husbandry department. The transfer of land and the MADA hospital would have to be finalised before the launch of the centre. We hope to complete all formalities soon," said DMC commissioner Kashyap.