2020 NH-33 deadline will be met, claims NHAI
So far, about 80km of the 163km Ranchi-Jamshedpur section of the highway has been widened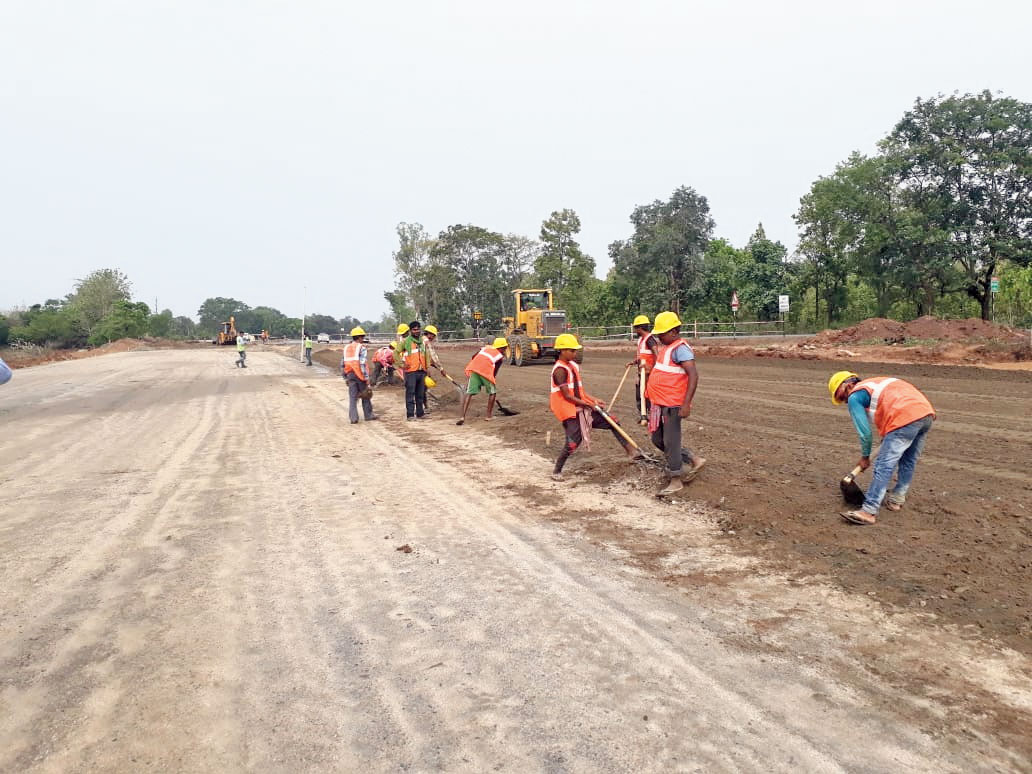 ---
---
Widening of the 163km-long Ranchi-Jamshedpur section of NH-33, meant to be completed in June 2016, will now be ready by November 2020 with new contractors having begun work with the promise that there would be no break even during the monsoon.
National Highways Authority of India (NHAI) sources said work had begun on the section, divided into four distinct stretches, on different dates in June. "The contractors have assured us that they will mobilise workers on a war-footing. The count for the 18-month deadline began from June. We will be monitoring their work periodically," said NHAI Jharkhand regional officer Vijay Srivastava.
Ranchi-based M/s Ram Kripal Construction bagged the rights for the 16km-stretch between Chowka and Saherbera (both in Seraikela-Kharsawan) for Rs 196 crore and the over 26km stretch between Vikash Vidyalaya (Mesra, Ranchi) and Rampur (Ranchi) for Rs 382 crore.
A joint venture between Calcutta-based Bharat Vanijiya Eastern and Guwahati-based Bhartia Infra Projects has bagged the rights for the 77.3km-stretch between Rampur and Chowka for Rs 351 crore and Ahmedabad-based Iron Triangle bagged the rights for the 44.2km-stretch between Saherbera and Mohulia (near Ghatshila, East Singhbhum) for Rs 380-crore.
NHAI sources said although the tender process was completed in March before the model code of conduct for the Lok Sabha polls was enforced, the contractors had sought time to bring in equipment and manpower to the work site.
"The tender process for all the four stretches was completed by early March. The contractors faced issues while moving equipment and big machinery during the elections. Finally, they managed to get all of their equipment and started the widening work in June. They will work through the monsoon," said an NHAI official familiar with the project.
At first, Hyderabad-based Madhucon Projects had bagged the Rs 1,479-crore contract to widen to four lanes the NH-33 section, the lifeline of Ranchi and Jamshedpur. The company started work in January 2013. It was meant to complete the project by June 2016, but failed to do so, citing financial issues. Work continued for a while in fits and starts but came to a halt in the middle of 2018.
So far, about 80km of the 163km Ranchi-Jamshedpur section of the highway has been widened.
After protracted legal and administrative measures, with a lot of hand-holding from the Union ministry of surface transport, the project was a revived with a new set of contractors replacing Madhucon. Once all formalities were cleared, chief minister Raghubar Das laid the foundation stone for this second phase of work on the pending NH-33 sections on March 7, 2019.