16-year-old Jharia local drowns in river, family suspect foul play
Purushottam Prasad Chauhan had gone to the Damodar with three female friends who could not save him after strong currents swept him away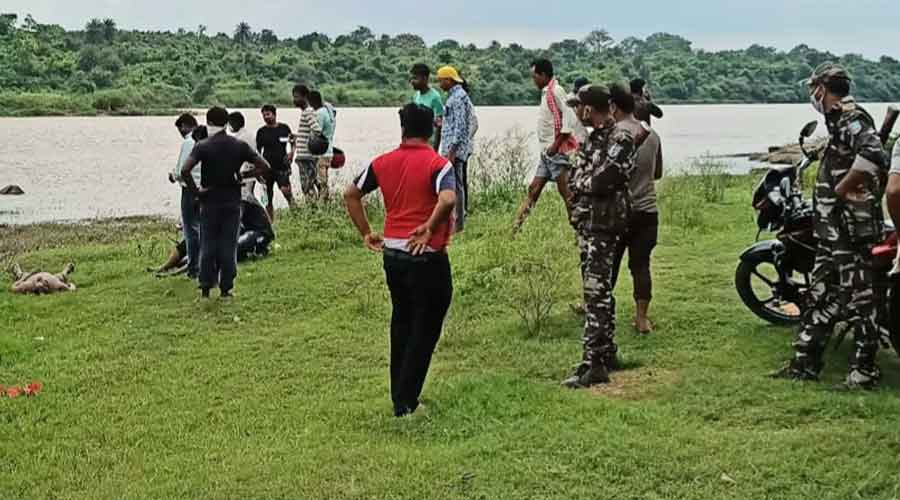 Police and local residents at the site where the 16-year-old's body was found at Sudamdih in Jharia on Wednesday.
Shabbir Hussain
---
Dhanbad
|
Published 14.07.21, 10:04 PM
|
---
The body of 16-year-old Purushottam Prasad Chauhan of Baniahir area of Jharia was found at Chhath Ghat in paltun area under Sudamdih police station about 20 km from Dhanbad district headquarters on Wednesday afternoon.
Purushottam died due to drowning in river Damodar at Amlabad police station area on Tuesday evening.
A team of Sudamdih Police station led by officer in charge, Aditya Kumar Nayak reached the site after getting information from local residents and sent the dead body for post mortem at Sahid Nirmal Mahto Memorial Medical College and Hospital.
Chiranjeevi Prasad, father of deceased suspected the murder of his son conspired by three teenaged girls of Patherdih area who accompanied his son during a trip to the river bank on Tuesday for the occasion of his birthday.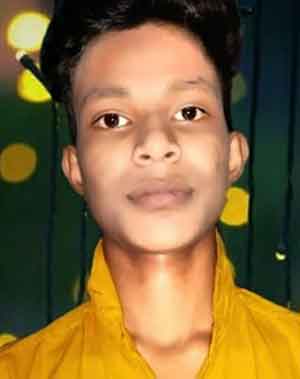 Family members of the deceased, his relatives, local residents and sources in police said that Purushottam went out of his house on Tuesday morning on the pretext of celebrating his birthday and reached the bank of river Damodar under Amlabad police station on his bike.
While the three teenage girls were sitting on the bank of the river, Chauhan went to take a bath in the river and suddenly came in contact with the strong current of water and got carried away in the river.
Though, the girls cried for help but despite the effort of local residents he could not be saved.
Family members of the deceased came to know about the incident when one of the girls reached their home on the bike of the deceased boy and informed them about the incident on Tuesday evening.
Though the rescue operation was stopped last evening due to bad light, his body was recovered on Wednesday.
Chiranjeevi Prasad, while talking to media at the river bank on Wednesday said, "My son went out of house yesterday morning and we came to know about the his death last evening through one of the girls who accompanied him."
"Though, we are not aware of how the girls were associated with my son, we suspect the three girls behind the death of my son," said Prasad.
Narendra Sinha, Circle Inspector of Chandankiyari, who reached the site said, "The boy probably died due to drowning but postmortem report will further throw light on cause of death and we will initiate action after the arrival of report."