YouTube's video purge: What if it is enforced in India
Stand-up satirists and political commentators are sceptical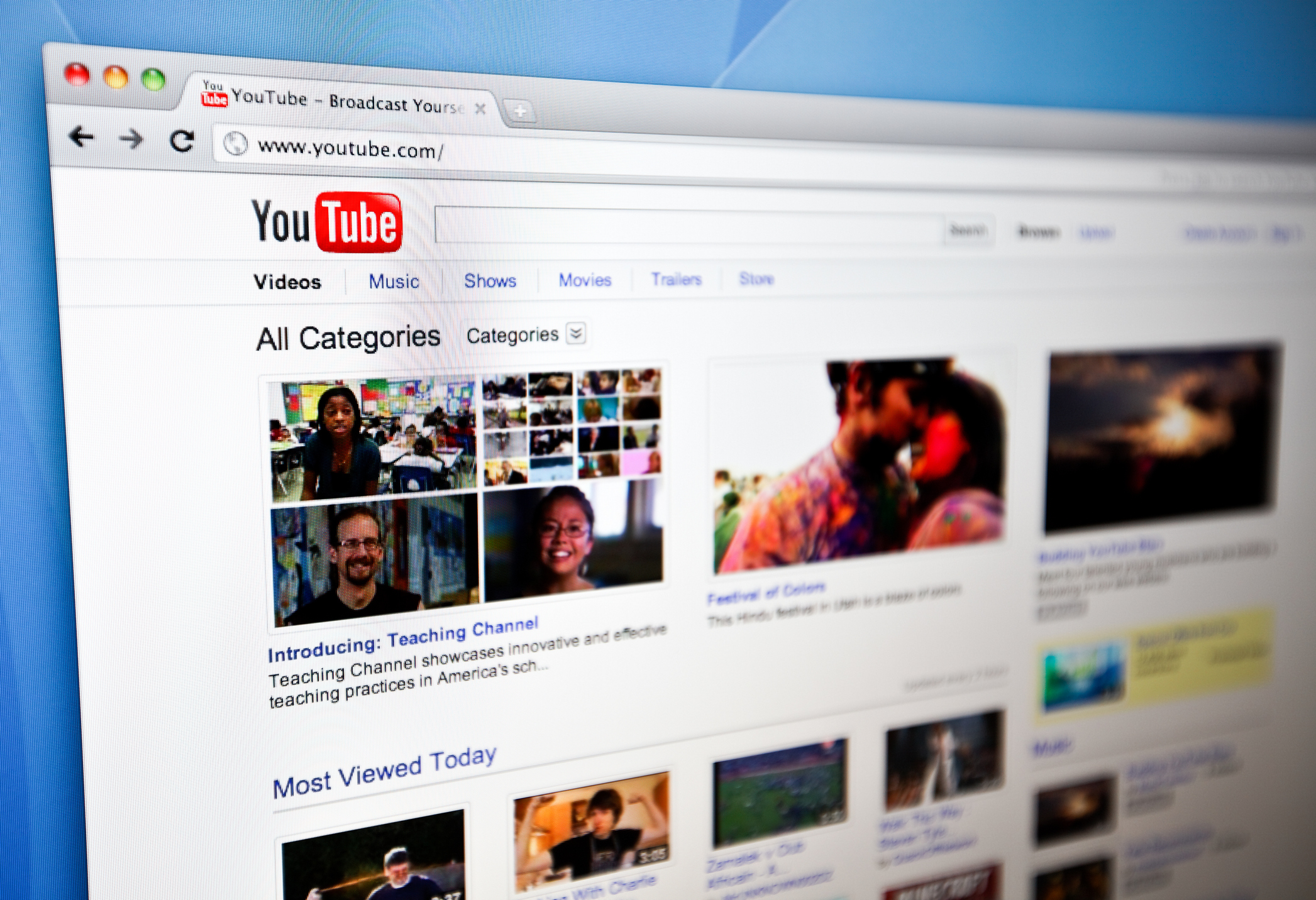 ---
---
Sumukh Mysore, a Bangalore-based rapper, who goes by the name Smokey The Ghost on YouTube, said YouTube's policy implementation in India was "akin to a nuclear energy's use to either light up homes or to blast them".
"YouTube has very confusing policies. They removed a Kanadda rap video by me once on grounds of some language policy," he said. "It had no controversial content, it wasn't even satire."
He said that if hate speech videos are removed, "people won't be provoked at the alarming scale on an everyday basis. But YouTube is not very sound in recognising what is hateful. It can even recognise criticism as hate. I am very sceptical about this policy. I don't want it to come to India."
Stand-up satirist Sanjay Rajoura took the discussion further. Limiting the argument to YouTube was not helpful, he suggested. Indians don't want to question authority. "Why just YouTube, the malice of right-wing extremism persists in our families. Start questioning the prejudices of your father first," he said.
Rathee's Facebook experience seemed similar to that of Max Blumenthal, the editor of The Grazone that is an independent news and politics website publishing investigative journalism and analysis on war and empire.
On June 7, two days after YouTube's announcement to delete hate and far-right videos, Blumenthal posted on Twitter:
In @YouTube's political purge, my video report for the @splcenter exposing Holocaust revisionist David Irving as a fascist and fraud historian was removed. This purge has already gone well beyond its stated aim. It is carpet bombing style censorship.
The platforms have become very good at issuing PR statements about proposed changes that don't ultimately have much effect. Any change in the right direction is good, but the platforms keep making promises they don't ultimately keep.

— Becca Lewis (@beccalew) June 5, 2019
Rathee said he does not support such removal of content unless companies come up with strictly defined, consistent guidelines which are easy for everyone to understand and follow.
One of the earliest sufferers of state-backed action for sharing a satirical social media post was Calcutta-based Jadavpur University professor Ambikesh Mahapatra.
In April 2012, the professor and his septuagenarian neighbour Subrata Sengupta were arrested for circulating on Facebook a cartoon lampooning chief minister Mamata Banerjee.
Ambikesh said he was all for YouTube taking off hate videos. "It will create the possibility for healthy debate…. I am all for it if YouTube takes extremist content off its site," he said, but added that "videos which glorify paid news should also go off air".
Like Rathee, Ambikesh too doubted YouTube's effectiveness, but on a slightly different point – that of separating hate from radical opinions. "In India, even a rational view can be portrayed as extremist by individuals. So YouTube will have to identify hate speech responsibly to ensure there is no attack on freedom of speech. The line between hate, propaganda and radical opinion is fine."
Imagine a YouTube without right-wing videos and hate speech in India.
It may be hard to fathom, but YouTube did make an announcement on June 5 of taking down thousands of videos that promote hate speech, white supremacy and far-right divisive content in the US.
"Today, we're taking another step in our hate speech policy by specifically prohibiting videos alleging that a group is superior in order to justify discrimination, segregation or exclusion based on qualities like age, gender, race, caste, religion, sexual orientation or veteran status," YouTube wrote in a blog on June 5. "This would include, for example, videos that promote or glorify Nazi ideology, which is inherently discriminatory."
YouTube claimed that after its tougher stance towards videos with supremacist content in 2017, including limiting recommendations and features like comments and the ability to share the video, this step "dramatically reduced views to these videos (on average 80%)."
The June 5 announcement got a lot of negative reviews in America. People started posting complaints on Twitter that videos with no hateful content were removed while channels of white supremacists were still there.
In India, where a journalist was arrested last week for taunting the Uttar Pradesh chief minister on Twitter, what could such a promise by YouTube lead to?
This website spoke to stand-up satirists and political commentators on social media who claim to be frequent sufferers of YouTube's deletion policy. Some of them had their content removed from YouTube, others from social media such as Facebook. Their tone suggested that they felt they could become the first sufferers of such a purge policy, which so far has not triggered in India the kind of social media criticism it has in the US.
A stand-up satirist, who did not want to be named fearing YouTube's ire, said he found the idea of the video sharing site coming down on any kind of divisive content in India laughable. "This can happen in America," he said. "Right-wing creators attract ads here. Are you kidding me by telling me YouTube in India will go from being spineless to bring a change for society's good?" he asked.
"They keep deleting my satirical videos against the government on and off even when they are not controversial. I can't even think of allowing you to mention my name with my statement because this will mean that they will take all my videos off their site," he said, before hanging up.
The satirist's doubt was chorused by several others. They said they found YouTube's policy of censoring content confusing, more like carpet bombing.
Dhruv Rathee, a social media political commentator and YouTuber, said he got temporarily banned from Facebook for talking about Hitler.
"I had warned people about what Hitler used to do and how we should be careful about it. Now that should normally be no problem because Facebook only removes neo-Nazi content, but they classified my posts as neo-Nazi and removed them twice," he said.
"These websites' algorithms and teams are simply not prepared to filter out the massive amount of content that gets uploaded," Rathee said.
This website sent a query to a PR agency that works for YouTube in India, asking what criteria does the site employ while deleting videos. YouTube replied by sending this correspondent a link to its June 5 blog.
(3/4) As an open platform, it's crucial for us to allow everyone–from creators to journalists to late-night TV hosts–to express their opinions w/in the scope of our policies. Opinions can be deeply offensive, but if they don't violate our policies, they'll remain on our site.

— TeamYouTube (@TeamYouTube) June 4, 2019
In @YouTube's political purge, my video report for the @splcenter exposing Holocaust revisionist David Irving as a fascist and fraud historian was removed.

This purge has already gone well beyond its stated aim. It is carpet bombing style censorship. https://t.co/jqSnDuSIwa pic.twitter.com/d3YAvxnZtK

— Max Blumenthal (@MaxBlumenthal) June 7, 2019