Young women take guard in Kerala politics
From performing arts to sports to business acumen, the women are equipped with skills that would have helped them shine in other fields too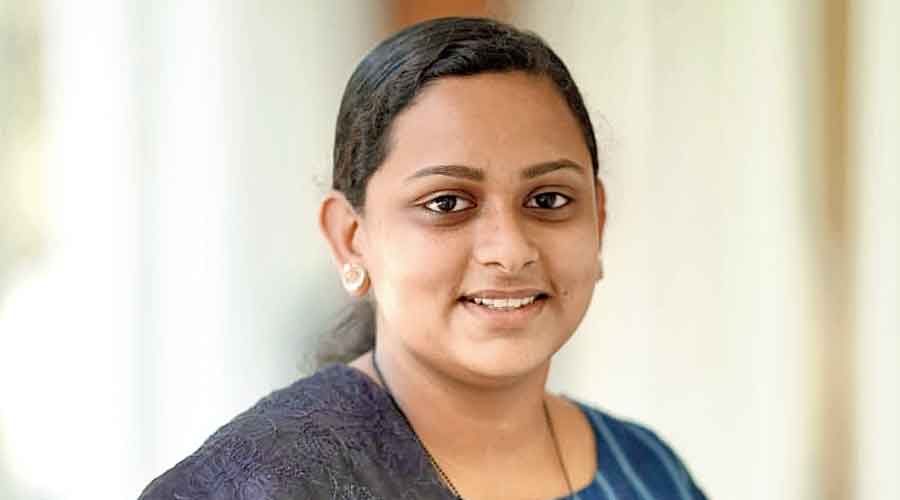 ---
---
They are feisty, confident, multi-faceted and they are like a breath of fresh air in politics.
Half a dozen young women have burst onto public life in Kerala, helming panchayats and even the state's largest city council after the recent local body elections.
And politics is not the only forte of these young leaders — all from the CPM. From performing arts to sports to business acumen, the women are equipped with skills that would have helped them shine in other fields too.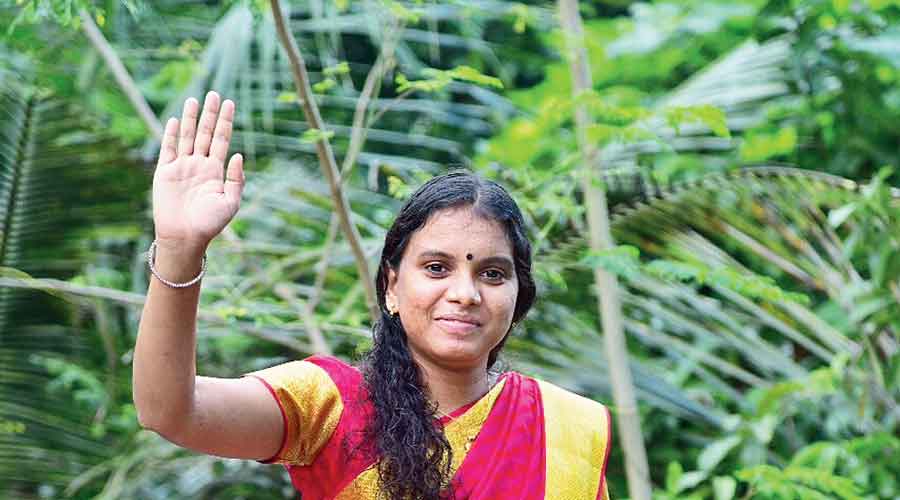 Arya Rajendran and Reshma Mariam Roy, the youngest mayor and panchayat president in the country, respectively, have hogged much of the limelight as they are only 21 years old, just fulfilling the minimum age requirement to contest elections.
But there is another batch of twenty somethings elevated as heads of panchayats who too are making people sit up and take note for reasons not restricted to politics.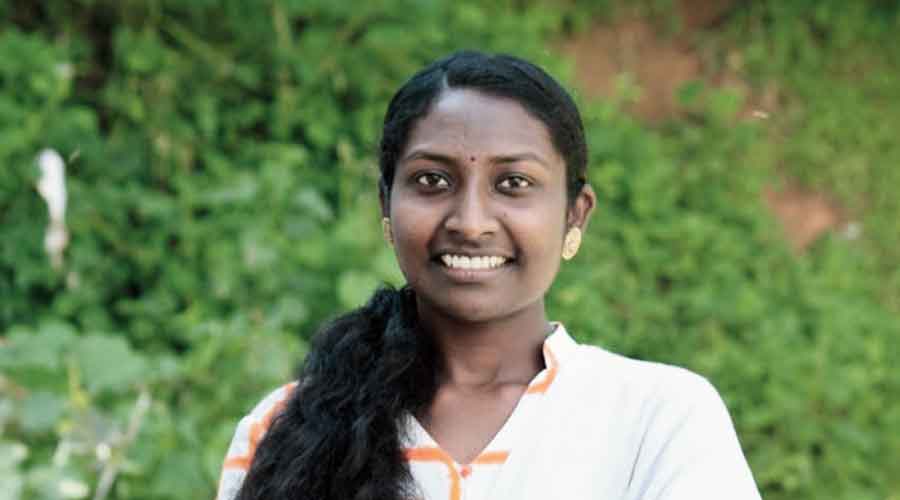 Amritha C, the president of the Ittiva village panchayat in Kollam district, is a trained singer whose skills came in handy at various CPM political events.
The 23-year-old is from a family of CPM workers good at singing. "I took my music classes very seriously until studies came in the way. I hope to pick up from where I left off sooner than later," she told The Telegraph on Saturday.
Like the others helming local bodies, Amritha came up the ranks of the Students Federation of India (SFI) and the Democratic Youth Federation of India (DYFI) before contesting on a CPM ticket in the recent local body polls.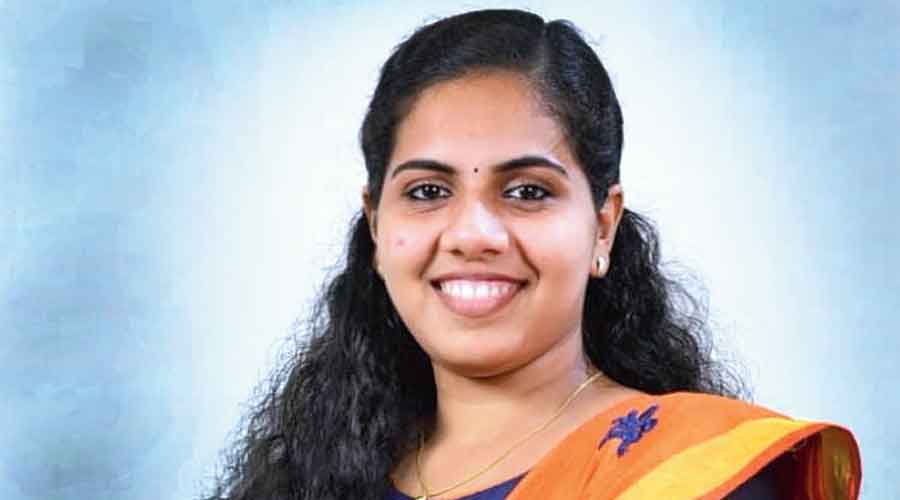 Having completed a computer-programming course from the state-run Industrial Training Institute, Amritha wants to pursue higher levels of programming and music. "When the party told me to contest, I left everything aside for now," said the young woman trained in classical music for 10 years.
"I even won prizes at youth festivals (government-organised talent shows for students). But then I wanted a job to support my family and joined the course in computer programming," Amritha said.
Arya, the new mayor of Thiruvananthapuram, the largest municipal corporation in Kerala, is a trained singer. The soft-spoken mayor who is a BSc mathematics student cut her teeth in politics with Balasangham, the CPM's children's organisation, before becoming part of the SFI and the DYFI.
She could not be reached for comments.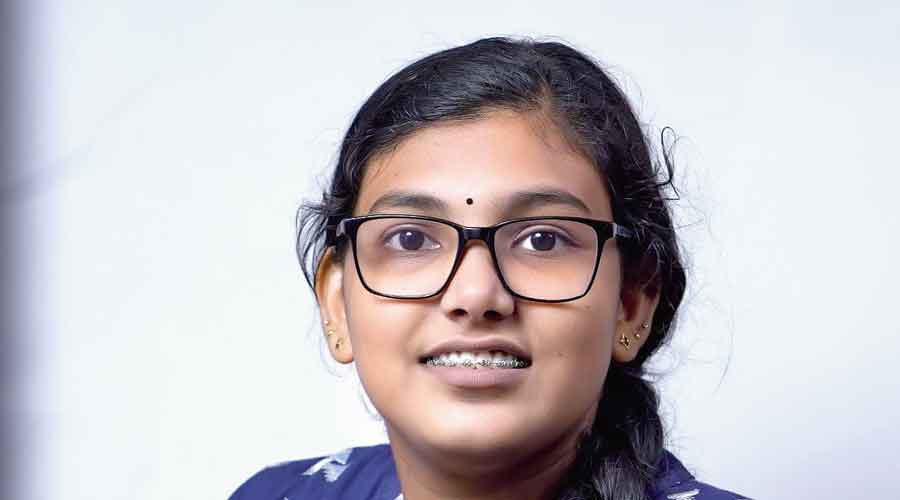 Anas Rosna Stephy's is a story of tremendous grit and endurance. Now the president of the Pozhuthana village panchayat in Wayanad district, Stephy, 23, graduated in zoology from the prestigious Providence College in Kozhikode, become an NCC cadet, learn Bharatanatyam and gave the civil services a shot.
The elder of two children of a couple in Wayanad who earn their livelihood by doing manual labour, Stephy never let any hurdle bog her down.
"As a child I was keen on learning dance and music," she said.
Now she aims to learn Carnatic and western classical violin. "I know I can't start my lessons now since my party has entrusted me with this responsibility. But I will learn sooner than later," she said.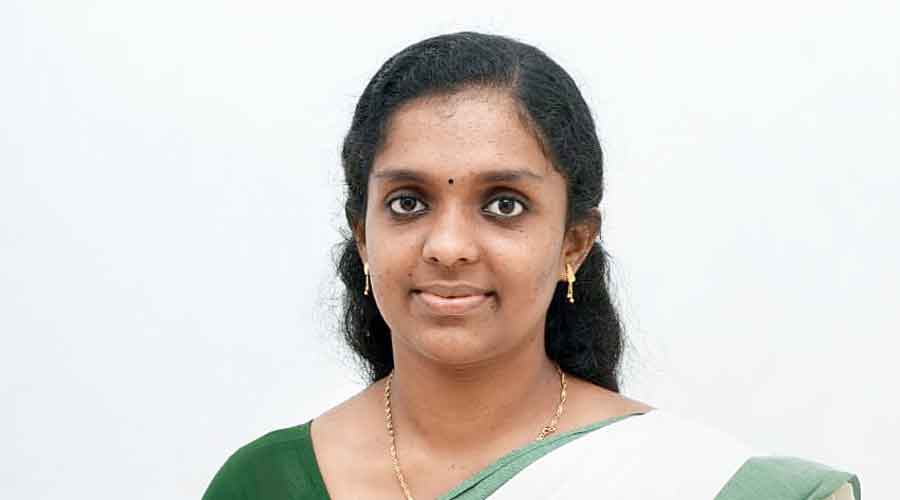 Challenges are nothing new for Radhika Madhavan, 23, the president of the Malampuzha village panchayat in Palakkad. The second-year MA Malayalam student lives in a one-room house along with her younger brother and parents, who do manual labour.
"I don't have too many skills although I wanted to learn dance and music. But my financial background is not favourable for all that," confessed Radhika.
Olavanna village panchayat president Saruthi P, 23, used to be a school-level handball player before getting active in students politics through the SFI.
But that was not the only reason why the Bullet-riding comrade shot to fame. After having spent some 20 days as a volunteer at a Covid care centre in Kozhikode, Saruthi learnt that public distribution had stopped in her area since the owner of a ration shop had tested positive for the virus.
"That was the time when the state government was issuing free cooking essentials. So I ran the ration shop for a week before the owner was ready to take over," Saruthi recalled.
The law student who completed her 10-semester dual degree programme just recently wants to pursue higher education after her five-year term as panchayat president.
Priyanka Prathap, who is the chief of the Kadambanad village panchayat in Pathanamthitta, possesses a bunch of skills that could be handy in her new role.
A second-year student of MSc psychology from University College in Thiruvananthapuram, Priyanka pursued Bharatanatyam for 10 years. Public speaking and "mono acts" — plays with no co-actors — are her other passions that brought recognition.
"Thanks to these skills that killed my stage fear, I love being in the middle of anything," she said, referring to the confidence she gained by performing on stage since Class I.
A product of campus politics through the SFI, Priyanka can't stop thanking her teachers who introduced her to mono acts in Class I.
The youngest panchayat president who completed BBA this year, Reshma, was widely noted for her speaking abilities that belie her age and experience. The reason, in her own words, lay in the fact that she pursued oratory as a skill during her school and college education.
The prizes she won for public speaking at the state government-run youth festivals for school and college students came in handy during her campaign.
"Public speaking is something I always enjoyed since one needs to do proper homework to drive home the points. I am sure my communication skills will help me in fulfilling my duties," said the president of the Aruvappulam village panchayat in Pathanamthitta district.