Yogi should say he is innocent, says Gorakhpur doctor Kafeel Khan
Khan spent nine months in Gorakhpur District Jail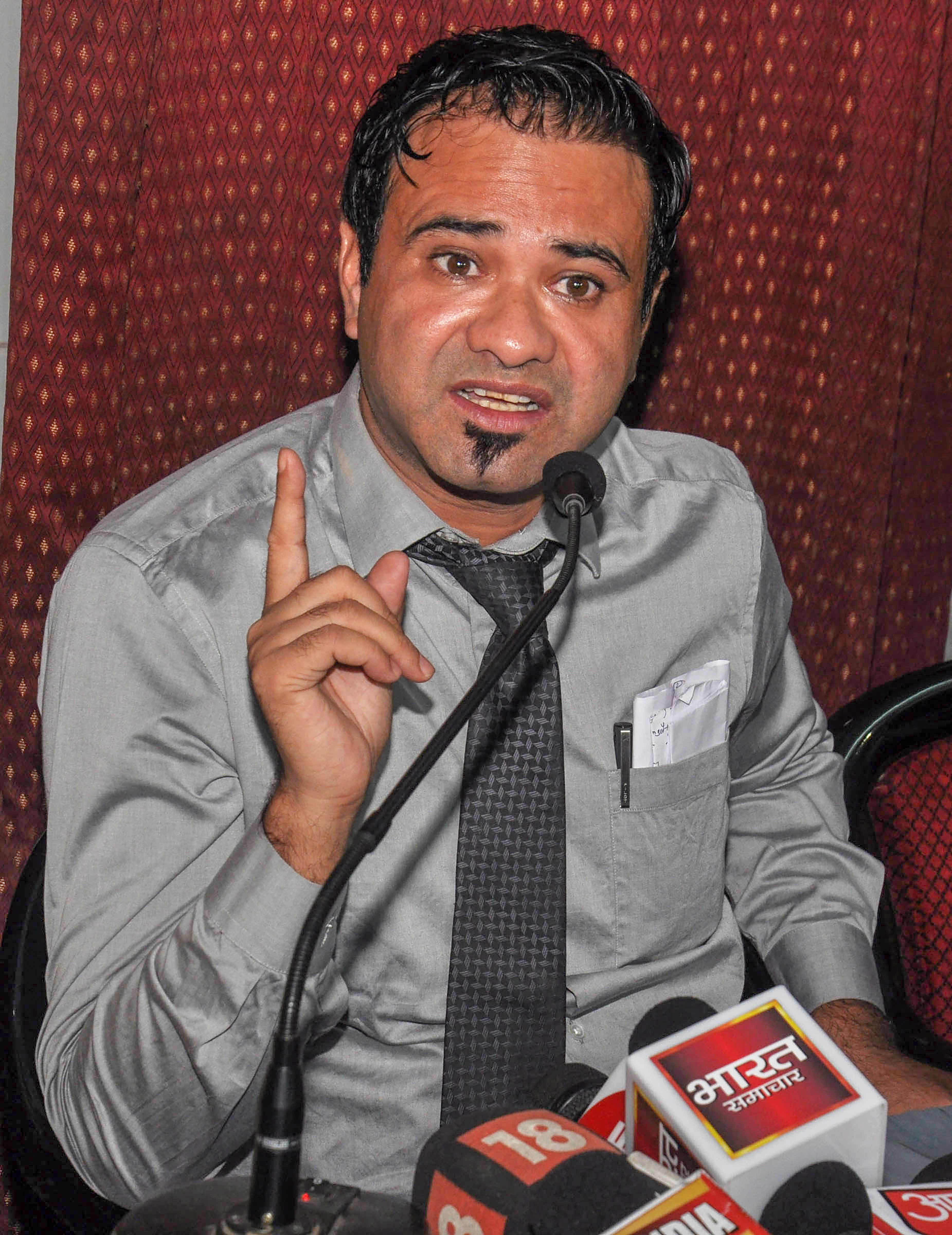 ---
---
Kafeel Khan, the Gorakhpur doctor jailed for alleged medical negligence in the BRD Hospital where 63 children had died in 2017, has been given a clean chit in a state investigation into his role.
Khan, who is believed to have spoken to news outlets today, was hailed as a hero as he had made arrangements for oxygen cylinders but was jailed after a charge made by Uttar Pradesh chief minister Yogi Adiyanath. In an interview to The Indian Express, Adityanath said: "I visited the medical college on August 9, 2017, and a (false) narrative was created over the next two days that how a person named Dr Kafeel is bringing oxygen cylinders in his vehicle to save dying children."
There are allegations that oxygen was in short supply in the Gorakhpur hospital which led to the deaths of the 63 children.
Khan demanded that Adityanath now accept that there indeed was a shortage of oxygen. Khan felt that getting his job back might be a distant dream, though he wants his job back. 'The state should say I was innocent," he said. "I have been asked before if I feel victimised because of my Muslim identity. I'd say, no! It is just that Yogi Adityanath wanted to save his ministers, the then health minister and DGME (director general, medical education) because they were responsible."
The April 18, 2019, report in Hindi looked into the charge of gross misconduct in Khan's treatment of serious patients admitted at the hospital, as well as financial irregularities, negligence of work, and of not discharging duties properly.
The report said: 'Yeh aarop aaropi adhikari par siddh nahin paya jata hai (the official has not been found guilty of the charges).'
Khan spent nine months in Gorakhpur District Jail.
In August 2017, in the middle of an alleged shortage of oxygen, Khan arranged for oxygen cylinders to be brought to the hospital.
The probe report was written by Himanshu Kumar, principal secretary (mining and stamp and registration).
This report went against Uttar Pradesh chief minister Yogi Adityanath's statement who had said that Khan was to be blamed for the children's deaths.
Khan said the report clearing him was "a big surprise". Speaking over the phone, he said: "The report came from the Yogi government's principal secretary and it was even surprising that report accepted there was a shortage of liquid oxygen."

The investigation report cites an RTI reply that mentioned lack of oxygen. 'Recently, an RTI reply mentioned that the state government has accepted that for 54 hours there was a shortage of liquid oxygen in the hospital on August 11-12, 2017.'
The RTI reply had also said that Khan had made arrangements for large oxygen cylinders to save the children.
Khan said the report wasn't supposed to reach the public and was handed to him in an envelope yesterday.

The report noted that while giving Khan bail, the Allahabad High Court had noted that it found no evidence of medical negligence by him.
"Although, they accepted there was a shortage of oxygen, they have kept quiet on why there was a shortage? Who was responsible for the payment? And why were there so many deaths? Those questions remain unanswered," Khan said. "The high court said that Kafeel is innocent. Your inquiry is saying that Kafeel is innocent. Then somebody has killed those 63 kids."
In the two years, Khan said that his family went through the worst of times.
"We've seen those days when we had to mortgage our women's jewellery so that our legal cases could go on. Those days when even Rs 100 was not there (in the house)," he said. The most horrible part, he recalled, was that his daughter, who was about eight or nine months old when he was sent to jail, couldn't recognise her own father.
In June 2018, Khan's younger brother was shot at by two unidentified bike-borne assailants. "The police tried to kill him by denying him surgery for hours. And even in that case, it has been almost 15 months, there has been no chargesheet, no arrest," Khan said.