Yogi Adityanath in Assembly: If someone is coming to die, how will he return alive?
The only deaths in the protests against the citizenship act have occurred in BJP-ruled states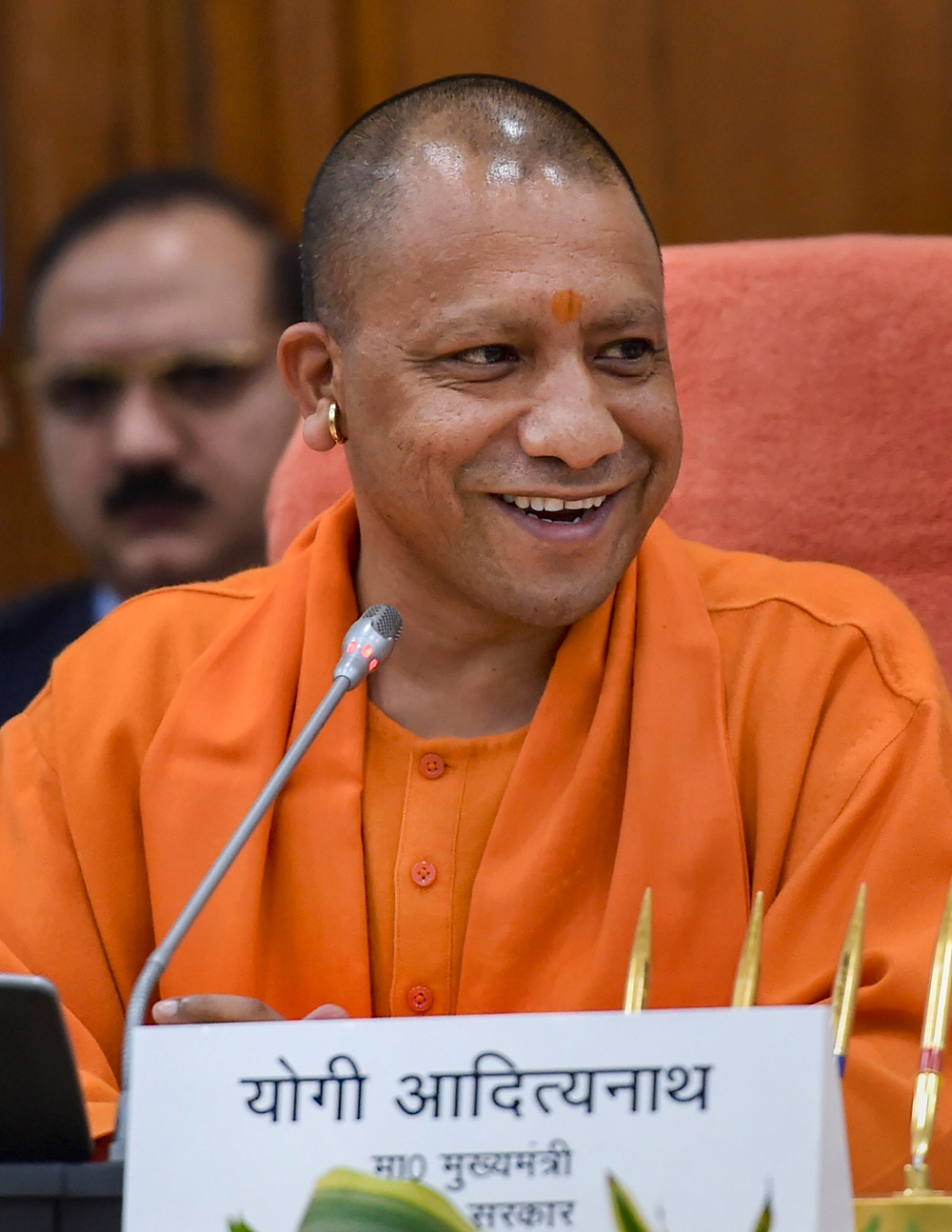 ---
Lucknow
|
Published 19.02.20, 09:00 PM
|
---
Yogi Adityanath, in whose state 22 people have died in police action on anti-CAA protests, asked in the Assembly on Wednesday: "If someone is coming to die, how will he return alive?"
The chief minister of Uttar Pradesh also said: "If someone is out to kill an innocent and is confronted by police, then either the cop will die or he will die. One has to die…."
The only deaths in the protests against the citizenship act, raging across the country for the past two months now, have occurred in the BJP-ruled states of Uttar Pradesh, Karnataka and Assam. Two people died in police firing in Karnataka and five in Assam.
Adityanath, however, denied that anyone in Uttar Pradesh fell to police bullets. "Not even in one case has anyone died of police bullets," he said. "The rioters died of bullets of rioters only," he added, making a claim on a matter that is sub judice.
In Allahabad High Court, Adityanath's government said on affidavit on February 17 that 22 people were killed during the protests on December 19 and 20, but sought time to reply when it was asked how the deaths occurred.
The chief minister claimed that students of Aligarh Muslim University wanted to put Aligarh on fire on December 15 but his police foiled their plan. "I had alerted the Aligarh administration after the violence at Jamia Millia Islamia. There were 15,000 students of AMU who took to the streets and wanted to burn Aligarh but their game plan was averted by an alert police," he said.
Adityanath was himself jailed for 14 days in 2007 on charges of rioting and instigating a mob that killed a Muslim youth in Gorakhpur. After he became chief minister, his government moved an application in Allahabad High Court in 2017 denying permission for his prosecution.
On Wednesday, he warned of a tough crackdown on "rioters", saying: "We will talk to them in the language they understand."
The chief minister was wrapping up a discussion in the Assembly on the governor's address. Samajwadi Party and Congress MLAs had demanded an explanation on why protesters had died in Uttar Pradesh when even bigger protests in other states, not ruled by the BJP, were peaceful.