Why there is still a spring in the step
Protests rise and they ebb. That is their nature. But they rise again. And again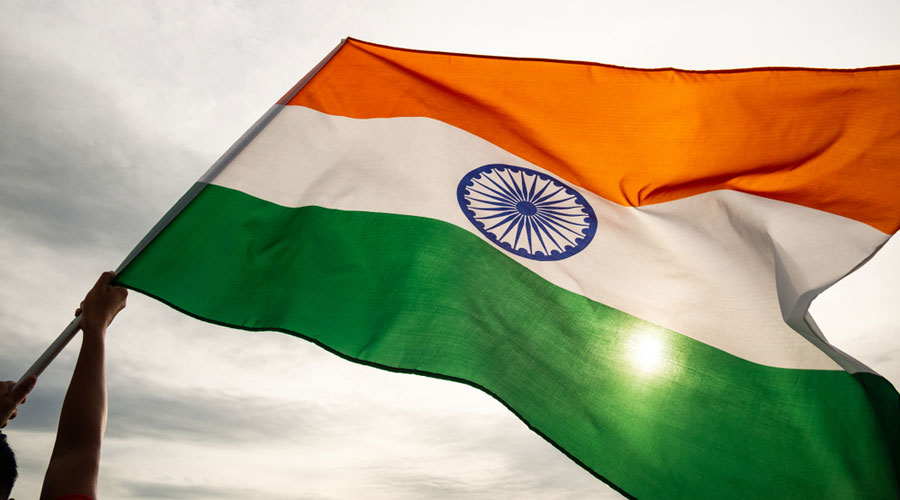 ---
---
Hum laaye hain toofan se kashti nikaal ke
Iss desh ko rakhna mere bachchon sambhal ke.
We have brought the boat home through the storm,
Treasure this country and keep it safe, my children.
This Independence Day comes in the middle of a pandemic that has seen millions of Indians stripped of livelihood and dignity and forced into breadlines. The endless march of the poorest, often barefoot and hungry, carrying children and the elderly, away from the big cities was a spectacle that would shame and shiver anyone. Too many died on the way, 16 at one go, their rotis and chappals strewn by the railway tracks where their sundered bodies lay, cut to pieces by trains that would not ferry them. India had not experienced such heartbreak in the more than 70 years of her existence.
This Independence Day comes also amid the sadness of witnessing the foundation of a temple being laid on the ruins of a mosque, brought down by a criminal act, in a country where the Constitution promises that all religions are equal. Thugs had demolished the mosque, the Supreme Court ruled that a temple would be built in its place and the Prime Minister played the master of ceremonies. This wasn't the India we had set out to build in that midnight hour when we awoke to life and freedom as the world slept.
Yet, amid the despair, there is a spring in the step of this Independence Day that had gone missing for some years as hate spread its tentacles.
There is a glimmer of hope that will not be snuffed out. Not by the grim news from the economy, which gets grimmer by the day. Not by the fear of a ravenous China gobbling our land. Not by the friendless foreign policy hole that India seems to have dug itself into. Not by the lies told by the government. Not even by the sorry figure that our institutions and media continue to cut every day, crawling because they have no spine to stand up.
"Iss desh ko rakhna mere bachchon sambhal ke," the song exhorted. An appeal from the generation that won us August 15, 1947, to the generations after — keep India safe.
It's an appeal the children took to heart this year, stepping up to grasp the baton.
A law student in Kerala with twinkling eyes, turned out in hijab, daring the Prime Minister: "I'm Indulekha. Identify me by my dress?"
A group of five out early on a Sunday morning in Chennai, quietly conveying a message through the kolam — the motifs with rice flour that mark traditional Hindu homes — on a street corner: "No NRC, no CAA."
The students at Jamia Millia Islamia, brutalised by police inside the campus but fighting back with songs, poetry and a library on a pavement. Those at IIT Bombay who took out candlelight vigils in solidarity. And those at IIM Bangalore who, encountering prohibitory orders, left their footwear outside the campus gate as a mark of their protest.
The crowd at a football field in Malappuram that used the half-time to chant "azadi". The students at Aligarh Muslim University, at Jadavpur University, and at Jawaharlal Nehru University.
The students rose in protest not against the lack of jobs and opportunities for themselves, although they have good reason to, with unemployment at a 45-year high. They came out for the idea of India that a new citizenship matrix — othering one religion — had threatened to destroy. They came out against hate. Abandoning fear of reprisal, they erupted in protest after spontaneous protest across the country.
On December 19, four days after the girls and boys at Jamia were attacked for protesting against a discriminatory law, India answered to the call of "We the people. Hum Bharat ke Log". Streets across cities filled up with people of all ages, classes, religions and every walk of life.
"Hum kya Chahein?" Corporation Street in Calcutta asked. "Azadi," August Kranti Maidan in Mumbai answered. "NRC se Azadi, CAA se Azadi, RSS se Azadi."
As these protests rippled across the country, in a corner of Delhi called Shaheen Bagh, Gandhi came alive. Civil disobedience and non-violence went from being phrases that we read in history books to a living demonstration in front of us.
What unfolded is unlike anything most of us have seen before. The only parallel to this organic uprising of ordinary people from disparate backgrounds, from every religion, from every corner of the country and from all age groups — newborns in their mothers' laps to a 94-year-old who had been at August Kranti Maidan on the date that gave the ground in Bombay its name, August 8, 1942 — would be the Independence movement.
The peaceful protests, of which Shaheen Bagh became the unwavering symbol, were a celebration of India by the people of India. There were songs, speeches, poetry, art workshops and readings of the Constitution.
If this is heartening, the very visible Muslim participation is uplifting, because they came as Indians and Muslims, not shy to wear the skullcap as they held aloft the Tricolour, taking on for the first time all those who had over the years told them to go to Pakistan. Religion has nothing to do with nationality. Yet, for years, one community had been asked repeatedly to prove its loyalty or leave the country.
With the CAA and the NRC going beyond the taunts and emerging as a real threat to their Indian identity, a line was crossed and a dam burst. India's Muslims, who had kept their grief on Babri Masjid to themselves, came out in ceaseless waves. "We are Indian by choice, not by chance," one popular poster proudly proclaimed.
It was this conspicuous presence that the Prime Minister tried to use to pit Indian against Indian when he said the protesters could be identified by their clothes. But Indulekha and countless other young women gave a resounding reply, donning the hijab although it wasn't a garment that represented their faith.
Hijab and bindi became a familiar combination at protests across cities. Carol singers, men and women, turned out in skullcaps and hijab to celebrate Christmas in a church. A group of Sikhs ran a langar for the protesters at Shaheen Bagh. People from all communities joined every day.
Then the pandemic sprang upon us and cut short the protests. The police emerged from the shadows and clapped into jails many of those who had spoken up for their own rights and for the rights of others. The courts took their time.
Yet this cannot wipe out the message from the kolam on the Chennai street to the skullcap: "You are not alone. I have your back." Starting this past December, a generation that grew up in the post-Babri-demolition India led a fight for the all-inclusive India that Mahatma Gandhi had fought for, and fought in a manner that would have made him proud. The visuals of girls of Jamia ferociously protecting a fellow student from police lathis, throwing a ring around him, will be an abiding image.
Protests rise and they ebb. That is their nature. But they rise again. And again. As they did from 1857 to 1947. Those that are trying to impose their majoritarian writ upon the country today can use brute power as well as the British did, of this there is no doubt. But Jallianwala Bagh did not stop India's march to freedom. Nor did the repeated imprisoning of the top leaders of the movement or the hangings of so many young freedom fighters.
Last August, who would have thought that ordinary Indians would be out on the streets fighting hate? In these past years, when every effort had been made to diminish Gandhi, who would have thought that a generation that has grown up in an age of strident Hindutva would bring alive his life's lessons in a renewed struggle for the same idea of India that was the kernel of the Independence movement?
The Dandi March of 1930 is possibly the most electrifying campaign of that movement. Even Gandhi's staunchest supporters had confessed to being bewildered when he conceived of it, wondering why he was choosing salt of all things to protest about. But talking about the 24-day march later, Jawaharlal Nehru was to say: "It seemed as though a spring had been suddenly released."
It lit the spark that culminated, several more movements, jail terms and 17 years later, in the day when Nehru would speak of India's tryst with destiny.
The salt tax law did not get repealed. But Independence did come.