Why the moon mission is not a failure: For a brief while, it helped us rediscover India
It is a priceless lesson, for which Rs 900-odd crore, the expenditure on Chandrayaan-2, was a small price to pay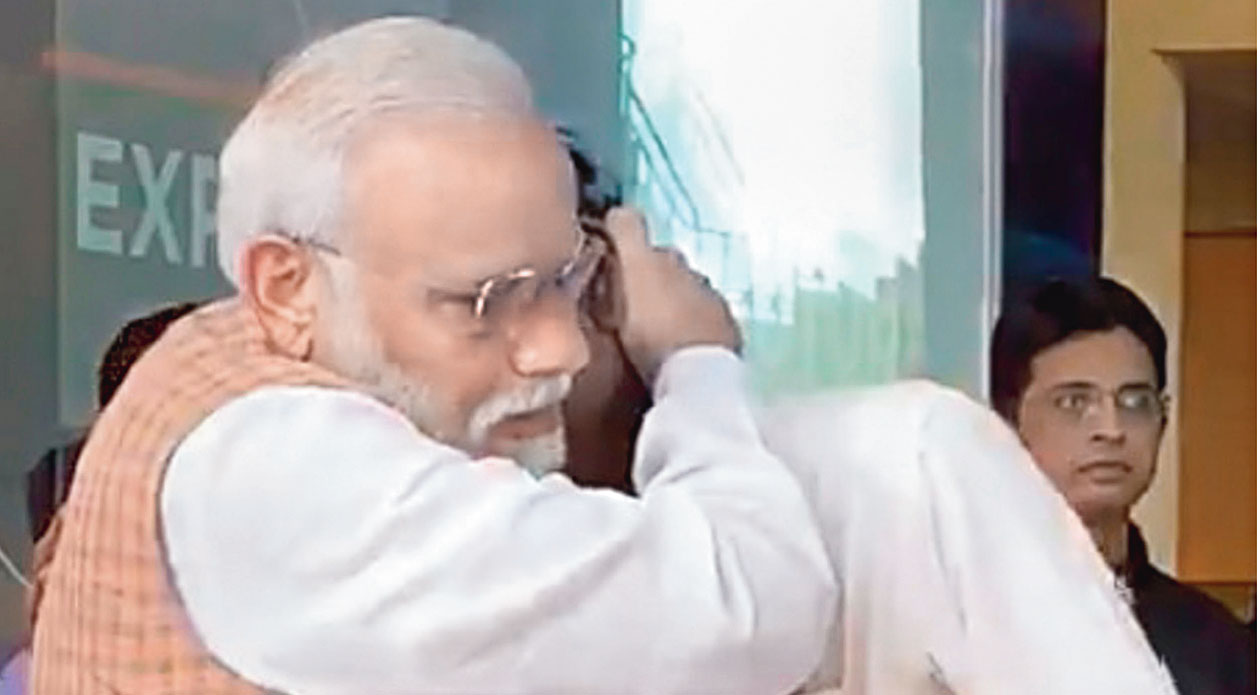 ---
---
Around 2.30am on Saturday, soon after Isro had confirmed it had lost contact with its moon lander, Vikram, industrialist Anand Mahindra tweeted: "The communication isn't lost. Every single person in India can feel the heartbeat of #chandrayaan2. We can hear it whisper to us that 'If at first you don't succeed, try, try again'."
Many felt the tweet captured the mood of the country. It also assumed every Indian was waiting with bated breath for word from the moon — an acknowledgement of the almost primal need to communicate.
It was an unlikely reminder from tens of thousands of miles away to a nation that had almost forgotten how over five million fellow citizens in Kashmir had been denied the right to freely communicate for over a month.
Later on Saturday, CPM leader Nilotpal Basu posted on Facebook: "A communication breakdown is heart-breaking but a communication lockdown for a month — is it humane!"
While a mere communication snag with no finality — Isro is still hopeful that contact could be re-established with the lander — is deemed capable of throwing a nation into the throes of depression, many Indians do not seem bothered too much about the impact of a month-long communication blockade in a locked-down state caught between the military machine and mindless terrorism.
Unwittingly or otherwise, on Saturday — the same day India is supposed to have held its collective breath over a communication delay at 1.53am when the first sign of trouble emerged at Isro — illuminating wisdom was offered by national security adviser Ajit Doval. He told a select group of Indian and foreign reporters in New Delhi: "Even before Internet came into our lives, people were going about their lives doing business. In any society, people always want more than what they have. But to us, their life is more important."
The arresting image of the moon mission will undeniably be the one that shows Narendra Modi locking Isro chief K. Sivan in an inescapable embrace and consoling him with the vigour and energy that have become the hallmark of the Prime Minister.
The gesture in itself was not uncommon for Modi but it was an extraordinary display, considering the occasion and the backdrop, raising the bar for leaders who must step in and seize the reins when the wagon threatens to veer off course.
But it was also a gesture that has so far been denied to Kashmir and sections of the population who have come under attack for what they eat and what they choose to chant or not to.
By remaining tantalisingly silent, Vikram has brought the country face to face with the terrifying prospect of losing the ability to communicate in the most connected age in history.
It is a priceless lesson, for which Rs 900-odd crore, the expenditure on Chandrayaan-2, was a small price to pay.