When to say #MainBhi (Chowkidar)
A short history of "Main Bhi..." slogans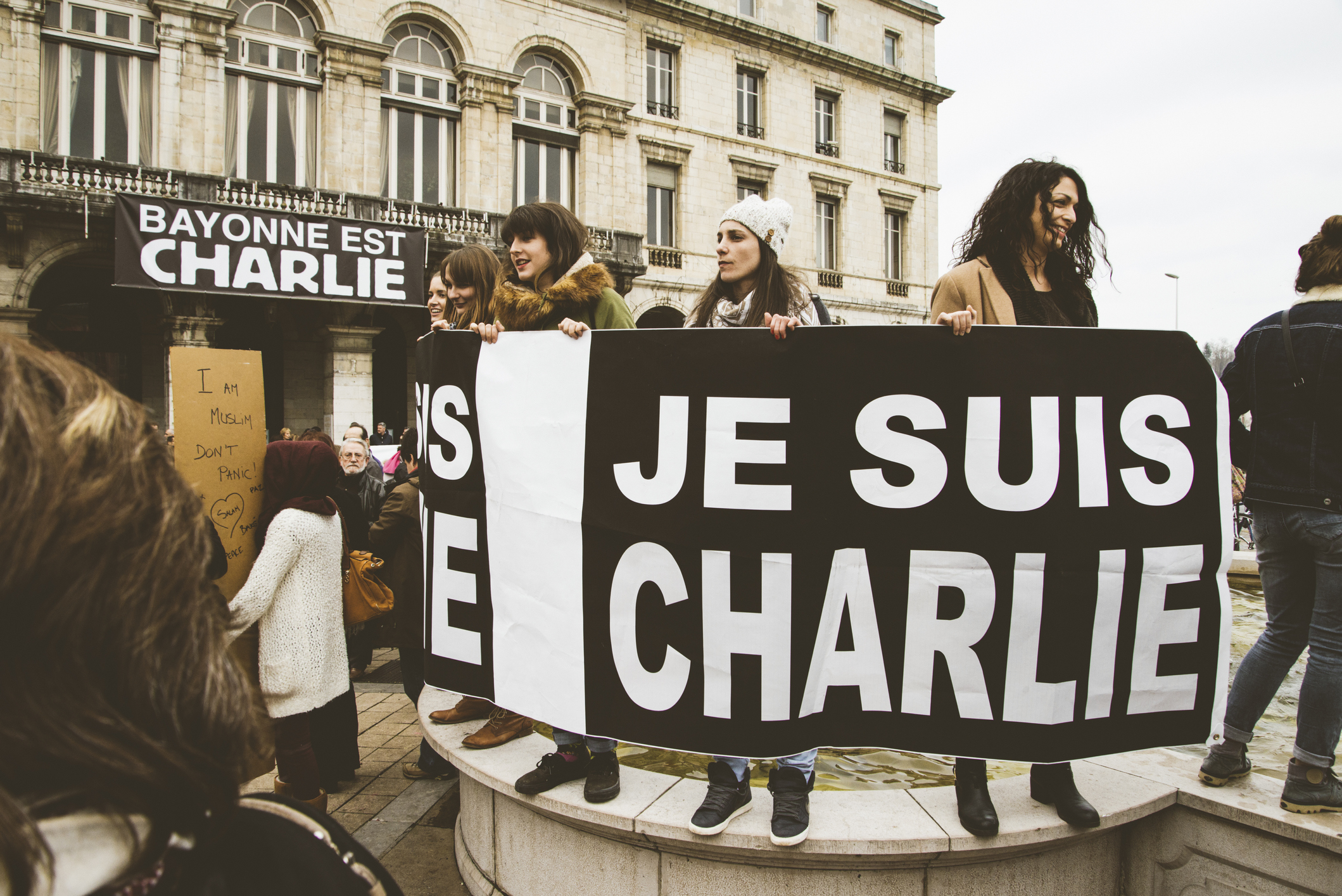 A protest in France after the terrorist attack on Charlie Hebdo.
iStock photo
---
Calcutta
|
Published 18.03.19, 05:44 PM
|
---
#MainBhiChowkidar hoon. pic.twitter.com/NScSquhuRP

— Debasish Bura Gohain (@debasishbgohain) March 18, 2019
The trending #MainBhiChowkidar hashtag, which has found fans but also earned derision on Twitter, stands out for its unusual user and usage.
"Main Bhi Chowkidar" translates to "I am a chowdikar too". Critics of the BJP and of Narendra Modi have laughed at the Prime Minister changing his Twitter display name to Chowkidar Narendra Modi. The ministers have followed suit.
The trending hashtag, however, is the absolute opposite of all "I am..." slogans that have been shouted in streets around the world or used as rallying cries on social media.
Whenever protesters have said "I am…" or "I am… too", they have spoken for sufferers of racial crime. They have shouted in solidarity with victims of terror and/or state-backed attacks. They rallied for movements they believed would bring society a fairer deal, or peace.
Some of these slogans have stood the test of time and have spawned many more.
I am a man
This is a famous anti-slavery and civil rights slogan. It is a direct to whites who used "boy" as a pejorative to refer to people of colour. Decades later, "I am a man" became "Ana Rajul" and it echoed in the midst of the Arab Spring. It is not a slogan that would have sat well with anti-abolitionists.


Je suis Charlie
This slogan of solidarity was on the streets of Paris and across the world after terrorists gunned down 12 staffers of the French satirical weekly Charlie Hebdo on January 7, 2015. The slogan, Je Suis Charlie (I am Charlie), was for protest in the face of terror and in solidarity with free speech. On January 14, a week after the attack, Charlie Hebdo came out with a cover showing a turbanned man (perhaps a cartoon of the Prophet) holding a placard that said "Je Suis Charlie". On top of the cartoon, the magazine said in French: "All is forgiven." Je Suis Charlie has become a powerful cry. After a gunman killed 49 people in a gay bar in Orlando, "Je Suis Orlando" became a call for support to the gay community. Who would not support the slogan? The Islamic State, perhaps.

Main bhi Anna
The white cap with "Main Bhi Anna" written in black became a common sight in news bulletins in 2011, thanks to the hunger strike started by anti-corruption activist Anna Hazare to get a Jan Lokpal Bill passed. The protest, which started on a somewhat apolitical tone, took on political colour and also brought into prominence Arvind Kejriwal, the current chief minister of Delhi. It was, however, a call to check corruption in high places.
#MeToo
Largely triggered by outing on social and traditional media, #MeToo came to symbolise sexual abuse that women face in their workplace. The movement has gathered many supporters and has almost as many doubters. But at the core of it, the movement is believed to have allowed many women to come out and speak about the trauma they faced in their offices about which they had remained silent.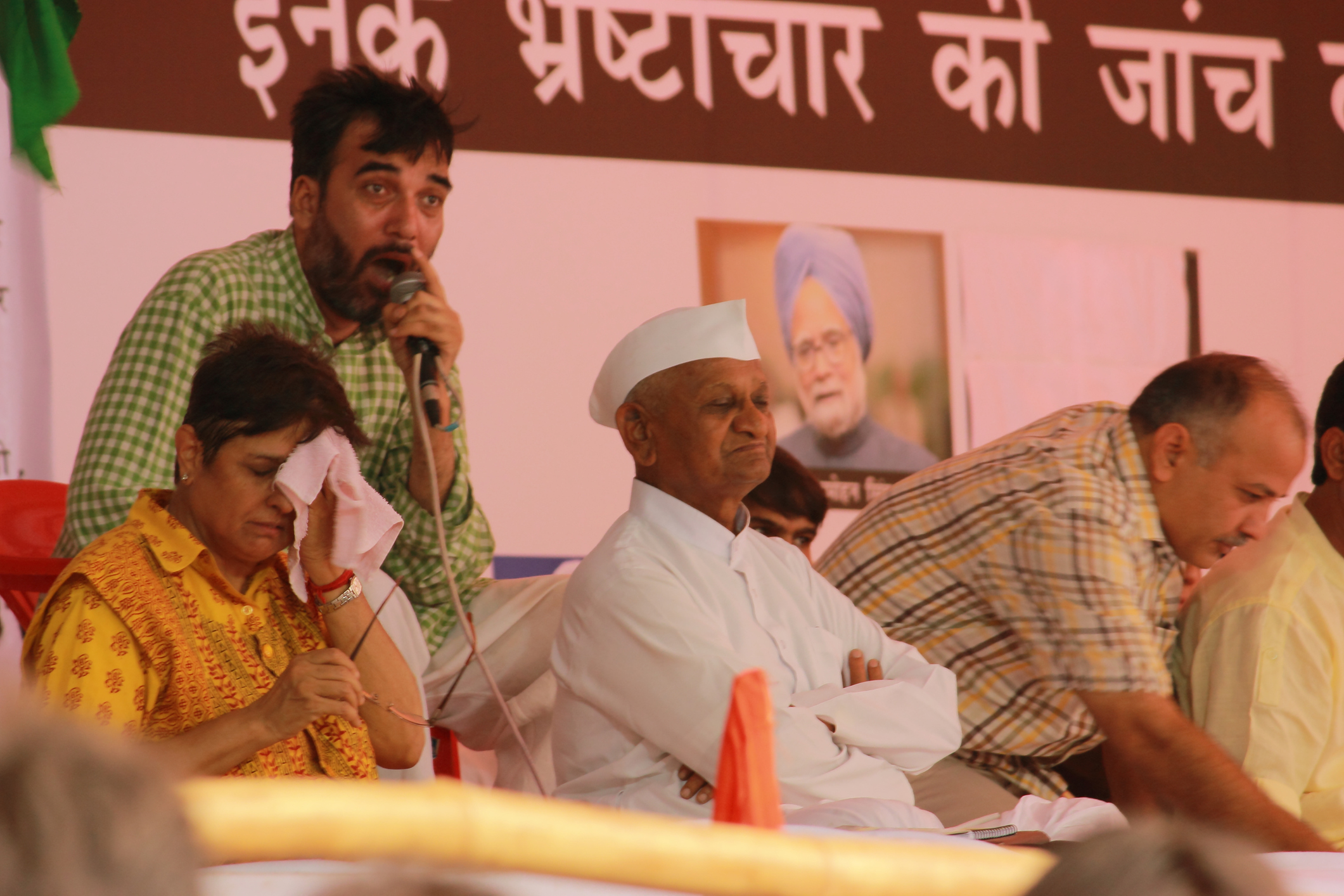 I am Gauri
The murder of journalist Gauri Lankesh in Bangalore on September 5, 2017, sent shockwaves across the country. After Lankesh's murder - it is suspected to be the act of right-wing forces - some of her supporters on Twitter wrote: "I am the rationalist. I am not bhakt. I am independent. I live in a democratic country.I am a free thinker.#IAmGauri.'
Cut to today. #MainBhiChowkidar has its own song and video. Enjoy it here:
I am a Muslim too
After the Trump administration tried to block entry of migrants from Muslim-dominated nations, protests were held in many cities in the US to block the move and to show solidarity with migrants from Islamic countries. Many placards at the marches read "I am Muslim too".


#IAmAPakistani…
Immediately after the February 14 Pulwama fidayeen attack on the CRPF convoy, peace-loving Pakistanis put up the hashtag #IAmAPakistani, followed by #IWantPeace or #IRespectIndia.
#MainBhiChowkidar, contrary to all these examples, is a slogan coined by the elected Prime Minister of the world's largest democracy who has brute majority in House of the People. It is seconded by his ministers, who are individuals holding public office of immense power. Some of them may continue to do so, if the BJP returns to power.
It has tried to turn upside down the nature of all "Main bhi…" protests by giving the impression that the country needs a vigilante Prime Minister and ministers to save India's citizens from a stalking, ever-present but undefined danger.