When Modi turned up at Karkare's house
Modi had repeatedly accused the Maharashtra anti-terrorist squad led by Karkare of bias for the Malegaon blast arrests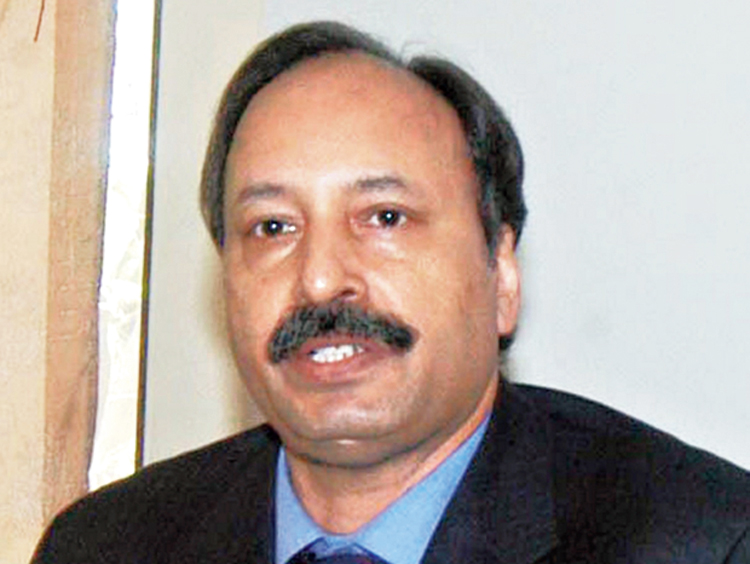 Hemant Karkare
(Photocorp)
---
New Delhi
|
Published 20.04.19, 01:27 AM
|
---
Narendra Modi, then chief minister of Gujarat, had turned up at the home of Hemant Karkare in November 2008 after the grieving family had thrice told his office they did not wish to meet anyone, according to media reports then.
Karkare's widow Kavita, however, was quoted as saying the day after the visit: "It is part of our culture to be hospitable to visitors, and Modi is an elderly person. He came (to our) home, sat in the living room for a while…."
Kavita, who passed away in September 2014 after a stroke, had also tried to avoid controversy over the family snubbing Modi's public offer of Rs 1 crore for the families of the 14 policemen killed in the 26/11 attacks, saying simply that the chief minister had made no such offer to her.
Earlier, after the funeral, her sister-in-law Amruta Karkare had said: "Didi has refused to meet any politician…. She told me, 'They can't put a valuation on Hemant's life. I won't let them gain political mileage using his death'."
Until days before Karkare's death, Modi had repeatedly accused the Maharashtra anti-terrorist squad led by him of bias after it uncovered the terror network behind the Malegaon blast and arrested Lt Colonel Shrikant Purohit and Pragya Singh Thakur. He had described the arrests as politically motivated and against the national interest.
Now, 11 years later, Modi has nominated to a Lok Sabha seat the terror suspect Karkare had arrested and who has said her "curse" led to his death.
Actor Swara Bhasker re-tweeted a message on Friday: "Hemant Karkare was a hero. Sadhvi Pragya is a terrorist. We know who the BJP has sided with."
Another tweet recalled Modi's visit to "Mrs Karkare's house" and said: "Wonder what would happen if that lady could curse."