What you need to know about RCEP and India's 'concerns'
The fear was cheap Chinese goods would flood Indian markets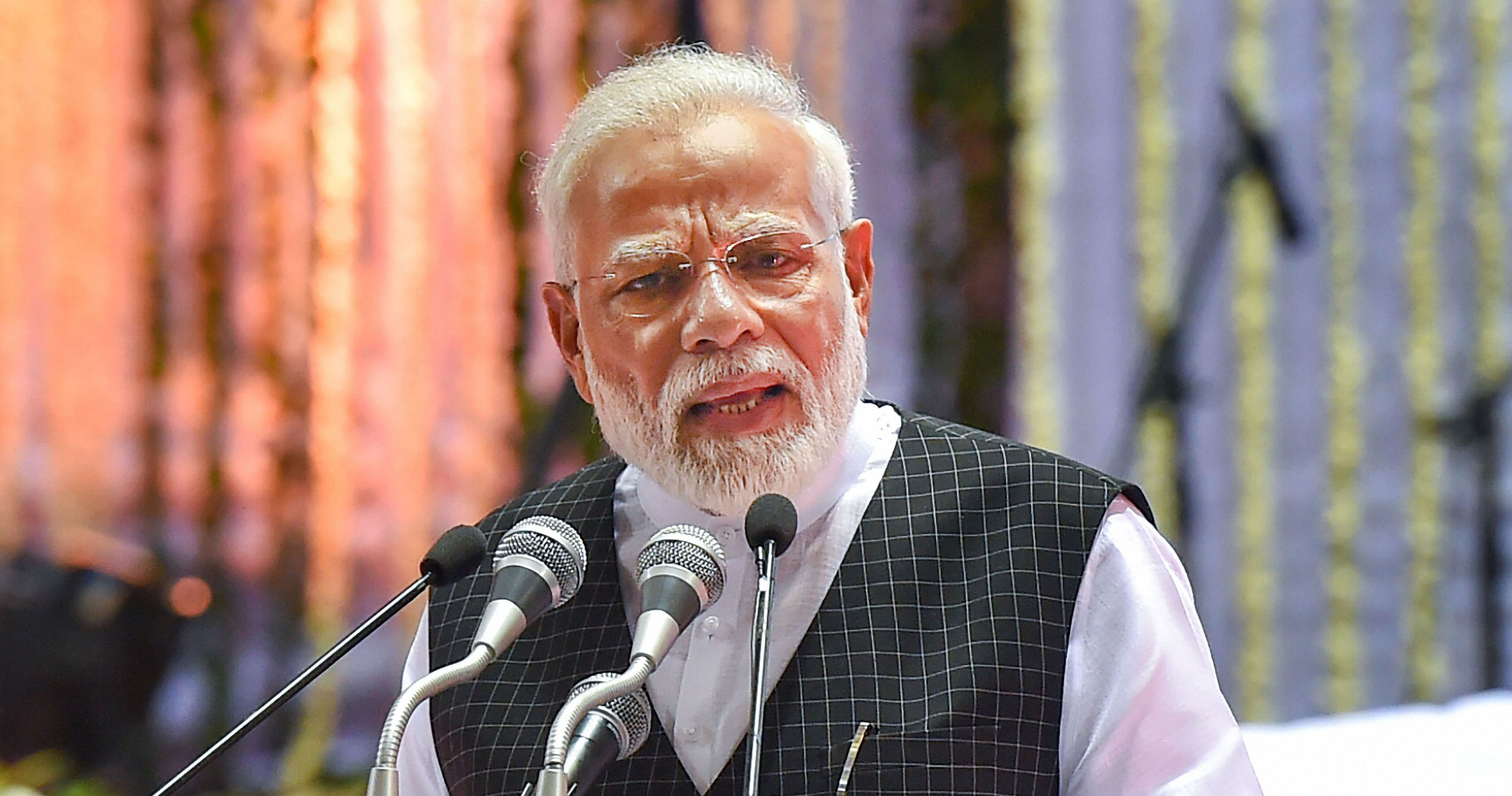 "The present form of the RCEP Agreement does not fully reflect the basic spirit and the agreed guiding principles of RCEP," Modi said.
PT file photo
---
New Delhi
|
Published 04.11.19, 04:57 PM
|
---
India on Monday pulled out of the China-backed Regional Comprehensive Economic Partnership (RCEP) over unresolved 'core concerns' largely about cheap Chinese goods flooding the country. 
Prime Minister Narendra Modi said the proposed deal would have an adverse impact on livelihoods of all Indians. Modi conveyed India's decision at a summit meeting of the 16-nation formation, effectively wrecking its aim to create the world's largest free trade area that has half of the world's population. 
'The present form of the RCEP Agreement does not fully reflect the basic spirit and the agreed guiding principles of RCEP. It also does not address satisfactorily India's outstanding issues and concerns. In such a situation, it is not possible for India to join the RCEP agreement,' he said. 'When I measure the RCEP Agreement with respect to the interests of all Indians, I do not get a positive answer. Therefore, neither the talisman of Gandhiji nor my own conscience permit me to join RCEP,' he added.
The RCEP summit was held in Bangkok.
What is the RCEP trade deal?
The deal aims to create an integrated market with a free-trade agreement among 16 countries that account for about 25 per cent of the global gross domestic product and about 30 per cent of global trade. Ten of these countries are Asean members. These are Indonesia, Thailand, Singapore, Malaysia, the Philippines, Vietnam, Myanmar, Brunei, Cambodia, Laos. Six other countries with free-trade agreements with the Asean nations were also to be in the RCEP bloc. The countries are Australia, China, India, Japan, New Zealand and Korea. 
But India has now stepped back, and the 15 other countries have announced that they will ink the deal next year. 
Who is the main mover for RCEP?  
China was pushing for the inking of the deal in an attempt to counter-balance the impact of its lingering trade war with the US as well as to project the region's economic might to the West.
President Xi Jinping's visit to Mamallapuram in Tamil Nadu to meet Narendra Modi last month and their seven-hour chat was directed at assuring Delhi that its concerns on RCEP would be addressed. 
What were India's concerns?
India has been worried that the agreement, which requires the gradual elimination of tariffs, would open up the country's domestic markets to a flood of cheap Chinese goods and agricultural produce from Australia and New Zealand that would harm local producers.
Modi said there were no assurances for India on market access and non-trade barriers in the RCEP pact, according to a Reuters report.

India's most thorny market access issue has been with China, its second-biggest trading partner with whom India had a $53-billion trade deficit in 2018-19. Delhi had been pushing to build safeguards into the pact to prevent a sudden surge in imports, but inadequate protection was among the key issues that persuaded Modi not to sign the pact, government sources said.
Trade negotiators and business groups in India backing the deal said the industry would have joined global supply chains for high-end goods such as electronics and engineering. That, and greater access to overseas markets, would have helped offset an economic slowdown at home, they argued.

Which are the sectors that would have been affected?
India's food and agricultural sectors could have seen stiff competition from Australia and New Zealand in dairy products. Textiles would have seen competition from China and Vietnam.
Farmer group representatives, citing an example, said that dairy cooperatives in India now earn about Rs 280 to Rs 300 a kilogram of milk powder. They are worried that milk powder from Australia or New Zealand might become available at Rs 180 to Rs 200 a kilogram.
The farmers are also fearing that the RCEP might allow cheap imports of palm oil from Malaysia and Indonesia and rubber, tea, cardamom and vanilla from other Southeast Asian countries.
India could also face stiff competition from China and Vietnam on polyester fabrics, and on imports of steel and allied products from China. 
What about opposition to RCEP in the country?

The Modi government is battling an economic slowdown in every sector, from farm goods to FMCG to cars and steel. 
In addition to that, Opposition parties as well as farmers' bodies have aired their misgivings on the RCEP deal.
On Monday, after a meeting of Opposition parties, Congress leader Ghulam Nabi Azad said that although they are not against the idea of the free-trade agreement, they saw it going the way of the GST -- an idea started off by a previous Congress government that fell flat because of implementation shoddiness under NDA rule.

"GST also started in our time. Yeh toh aisa hai ki doctor ne patient ko operation ki date di thi, aur usi waqt doctor ka transfer ho gaya. Toh compounder ne operation kar diya (this is like a doctor scheduling an operation for a patient, but then he got transferred. So, the compounder did the operation instead). What happened with GST, the same way this deal might go as well," Azad said.
Congress leaders Rahul Gandhi and Priyanka Gandhi Vadra tweeted their concerns of cheap Chinese products flooding the market and millions losing jobs as a result.
India is facing a massive economic slowdown. 90 lakhs jobs have already been lost in the last six years of BJP rule. RCEP is going to ensure this figure rises exponentially. This is possibly the worst time for India to join RCEP.#DontSignRCEP https://t.co/CjuRfi4mzw

— Priyanka Gandhi Vadra (@priyankagandhi) November 4, 2019
On Saturday, the CPI(M) politbureau released statement opposing the deal will harm India's manufacturing and agriculture.
"The secretive and undemocratic manner in which BJP central government is conducting these negotiations for RCEP without involving the stakeholders and without consulting the states and parliament is highly objectionable," the statement read.
So, is India out of RCEP?
"India has significant outstanding issues, which remain unresolved. All RCEP participating countries will work together to resolve these outstanding issues in a mutually satisfactory way. India's final decision will depend on satisfactory resolution of these issues," leaders representing different countries said in a joint statement.
For now, MOdi is being hailed by the BJP for his 'decisive leadership' and his 'india first' policy.
We extend our solidarity and support to the all-India protest on November 4 called by Kisan organisations against the proposed RCEP. https://t.co/Ch1SGVMCyC

— Sitaram Yechury (@SitaramYechury) November 2, 2019