VVPAT 'behind Lavasa harassment'
Lavasa had dissented against the Election Commission's clean chit to Prime Minister Narendra Modi and BJP president Amit Shah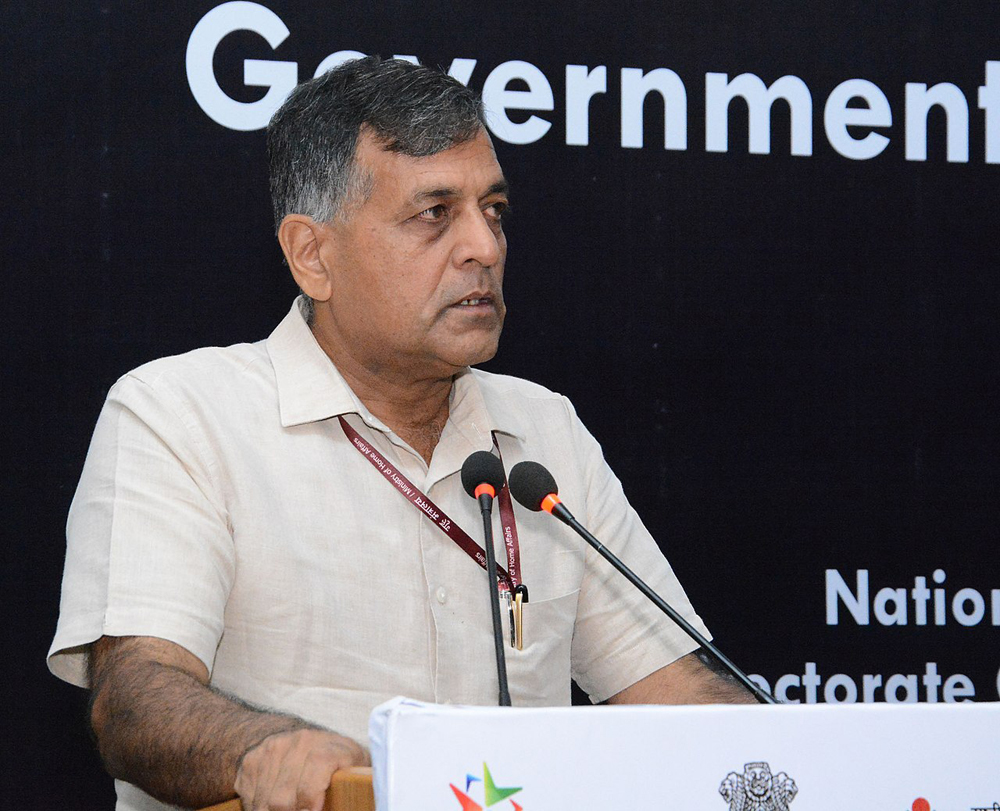 ---
New Delhi
|
Published 05.11.19, 09:23 PM
|
---
Kannan Gopinathan, an IAS officer who alleged in September that paper audit trail machines had made EVMs vulnerable to tampering, on Tuesday tweeted in support of election commissioner Ashok Lavasa, saying the latter was being "targeted by the government" as he had shown "interest in finding out the vulnerabilities in the EVM-VVPAT process".
The Indian Express reported on Tuesday that the power ministry had asked chief vigilance officers of all its PSUs to check if Lavasa had extended undue favours to any of the 14 companies that his wife Novel Singhal is a director of, during his tenure as a bureaucrat in the ministry from September 2009 to December 2013.
His wife, son and sister received notices from the income tax department in September for allegedly owning "disproportionate assets".
Gopinathan, who has offered to resign from service to regain "my voice" and be able to speak out on situations he sees as unbecoming of a democracy, tweeted a picture of the newspaper report and said in three tweets: "An Election Commissioner who had shown interest in finding out the vulnerabilities in the EVM-VVPAT process is targeted by the government. We will keep quiet now too. And let them tarnish his image & discredit him.
"If we don't support him now, let's not crib later that why is the election commission so subservient. This is a time our institutions, or whatever is left of them, need support from us citizens.
"Also, let us remember that it was this Government which found him to be honest, capable and integral enough to be Finance Secretary and later Election Commissioner. But his exertion of independence as EC is irking the Government. Worried about him becoming CEC!"
Lavasa had dissented against the Election Commission's clean chit to Prime Minister Narendra Modi and BJP president Amit Shah for provocative speeches during the Lok Sabha polls.
Lavasa is the senior-most election commissioner after chief election commissioner Sunil Arora, who is scheduled to vacate office when he attains the age of 65 in April 2021. Lavasa's term in the EC would end in April 2022.
While the chief election commissioner can only be removed by a two-thirds majority vote in both Houses of Parliament, the two election commissioners can be removed by the President on the recommendation of the chief election commissioner.
Lavasa, who is on leave in Australia, could not be reached for comment on Gopinathan's claims.
Highly placed EC source said the poll panel had not received any communication regarding any probe on Lavasa. A senior EC official said: "An interim reply was sent by the EVM division to Kannan Gopinathan in response to his letter (in September). The technical experts committee had also been requested to look into his averments."
In response to Gopinathan's tweets in September, the EC had said: "There was no document available where he has at any point of time sent any written analysis on the issue which he is now raising immediately post his resignation…. Nonetheless a more rigorous scrutiny even of this is being done."
Gopinathan, whose resignation is yet to be accepted and is facing a probe for alleged misconduct, said VVPATs could be hacked with malware to tamper the recording of votes as it connects the ballot unit to the control unit, for which there is no foolproof detection test.