Vigilantes thrash cow transporter in Kerala
Van chased, waylaid in southern state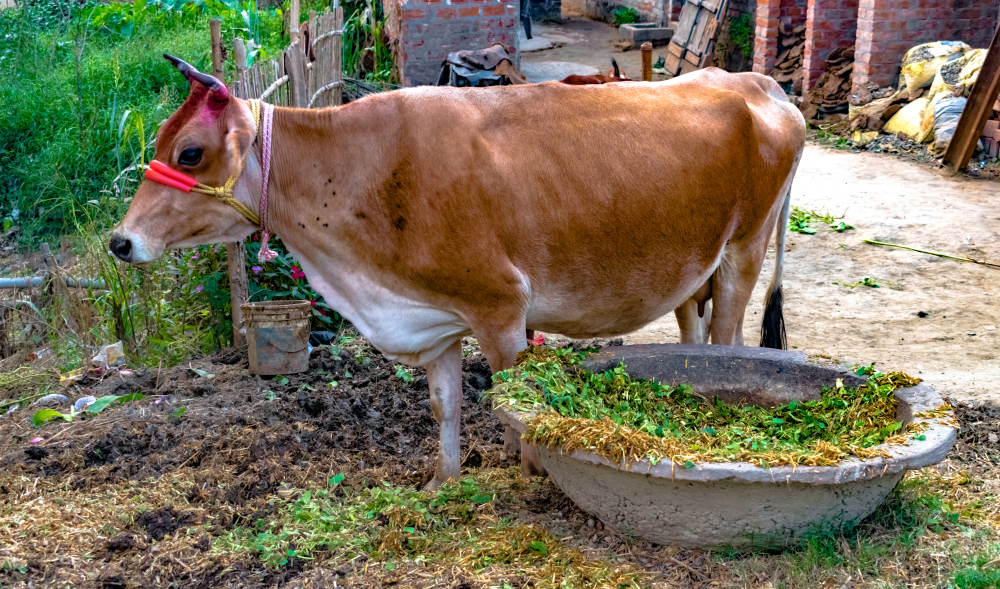 In the eye of the storm
A Shutterstock photo
---
Bangalore
|
Published 26.06.19, 01:12 AM
|
---
Six men in a car waylaid a van transporting cattle in a north Kerala district early on Monday, dragged out the driver and his assistant and assaulted them in a suspected case of cow-vigilantism in the southern state.
A cow-farm owner who had bought the cattle from Ismail, a seller in neighbouring Karnataka, said he suspected the assailants were local Bajrang Dal members.
Police, however, said they were not sure yet if activists of the Sangh parivar group were involved in the attack.
Cow slaughter is banned in Karnataka and middlemen who buy cattle from the state usually transport them to either Kerala or Goa where beef is freely eaten and cow slaughter is not an issue. This has led to friction in Karnataka where Sangh parivar groups object to the sale of cattle for slaughter.
Dakshina Kannada district, from where the cows were being transported, has for long been a hotbed of communal strife and cow vigilantism.
Kasaragod, in neighbouring Kerala where the van was intercepted on Monday, has also witnessed similar incidents because of the presence of Right-wing groups.
Police said the van's driver, Hamza, 40, and another man, Altaf, 30, were transporting two cows and a calf from a seller in Puttur, Dakshina Kannada, when the assailants started following them in a Hyundai car early on Monday.
The car intercepted the van around 6.30am, minutes after they had crossed over into Kerala. The six occupants of the car dragged Hamza and Altaf out of the van, asked them where they were taking the cattle and beat them up even though they had fitness certificates issued by a vet for the cows, the police said, indicating the deal was legal.
"They didn't even listen to us and started raining blows. Then they drove the van with the cattle towards Karnataka," Hamza told reporters from a hospital in Badiyadka, Kasaragod, on Tuesday.
The assailants punched and slapped both Altaf and Hamza, who suffered cuts in one hand, indicating the attackers had used a sharp object. "I had never seen any of them before but they kept asking us about Harris, which means they knew where the cattle was being taken to," Hamza said.
Harris has lodged a complaint with the local police in Badiyadka, 40km from Puttur. "I suspect some local Bajrang Dal activists," Harris told reporters. "I think I know two or three of the attackers as they are well-known faces in Badiyadka," he said but didn't reveal any names.
He also claimed the assailants stole from the van Rs 50,000 that was meant for him. "The seller who sold the cattle to me had sent the money with the driver," Harris said.
It was not clear why a seller would send money to a buyer but local journalists said it must have been a pending amount Ismail owed Harris. Such sale and purchase of a small number of cattle don't usually involve banks.
A police official from Badiyadka police station told The Telegraph a case of dacoity had been registered and a hunt was on to nab the attackers. "We still don't know if they are from the Bajrang Dal or any such group," said the official who didn't want to be named.
He said four of the alleged attackers had been identified as Akash, Ganesha, Rajesha and Mithun. "We identified them based on the descriptions given by the driver and his assistant."
Vigilante groups in Karnataka have earlier too intercepted transporters carrying cattle to Kerala or Goa. In August 2016, vigilantes from the Hindu Jagarana Vedike didn't even spare a BJP worker who earned his livelihood as a cattle transporter in Udupi. A group had intercepted Praveen Poojary as he headed towards Udupi in a van and beat him to death.
The last reported case of cow vigilantism in Kasaragod was in April last year when a group waylaid a van transporting cattle from Mangalore, the district headquarters of Dakshina Kannada.
A Muslim youth who tried to film the incident was assaulted too.