Early clinical trials in the UK show it is safe
Oxford Covid vaccine to be tested on 1,500 Indians
Oxford and AstraZeneca are collaborating with partners across the world for a larger global programme made up of a phase-3 trial in the US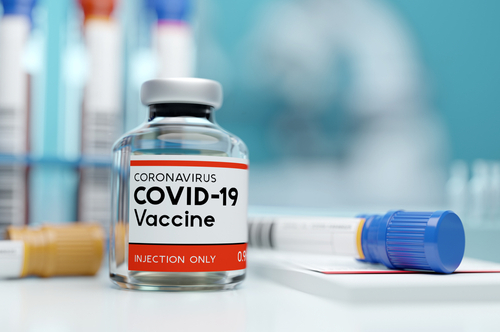 ---
---
The candidate vaccine against the new coronavirus disease developed by Oxford researchers and shown as safe and able to induce promising immune responses will be tested in India, among other countries, scientists and company officials said.
More than 1,500 healthy volunteers are expected to be enrolled from multiple sites across India for the Indian arm of the clinical trials of the Oxford vaccine that could start within weeks, a senior official with the Serum Institute of India, the world's largest vaccine-maker, told The Telegraph.
The Oxford researchers had announced on Monday that early clinical trials in the UK have shown that the candidate vaccine is safe and generates strong immune responses against SARS-CoV-2, the virus that causes Covid-19.
Oxford and AstraZeneca are collaborating with partners across the world for a larger global programme made up of a phase-3 trial in the US, enrolling 30,000 people, a paediatric study and phase-3 trials in low-to-middle-income countries, including Brazil, South Africa and India.
"We hope clinical trials with this vaccine can start in India by early August," said Rajeev Dhere, executive director at the Serum Institute, which exports multiple vaccines worldwide and plans to mass-produce the coronavirus vaccine.
Dhere said the India trials would seek to enrol "more than 1,500" volunteers from multiple sites. He declined to name the sites pending approvals.
The company is now awaiting mandatory approvals for the trial from ethics panels at the partner medical institutions after which it will seek approval from the regulatory authorities.
The Oxford researchers have been working with the UK-based global biopharmaceutical company AstraZeneca for the development and large-scale manufacture and potential distribution of the vaccine.
The collaboration has committed to supply more than two billion doses of the vaccine through global partnerships, including the pact with the Serum Institute.
Immunologists say testing the candidate in different populations worldwide is important because the vaccine uses an adenovirus and components of SARS-CoV-2 to generate immunity against Covid-19.
Scientists say it is unclear whether and how pre-existing immunity levels in populations, which are known to vary across countries, might impact the capacity of the vaccine to generate the immune responses. Pre-existing immunity levels to the adenovirus vary from 80 per cent in India to 60 per cent in South Africa to around 30 per cent in the US.
The planned clinical trial in India will be the third of a candidate vaccine against Covid-19 in the country. Safety and efficacy trials of a candidate made by the Hyderabad-based Bharat Biotech and another from the Ahmedabad-based Zydus Cadila began earlier this month.
Vaccine scientists say the diversity of vaccine-design strategies is critical because no one knows which candidate will actually protect people from SARS-CoV-2. Worldwide, as of July 15, 23 candidate vaccines are in human clinical trials while 140 others are undergoing lab and animal studies.