UP: Two arrested with regard to payment for tweets'in favour of Yogiji'
A purported audio recording was sourced that discussed the monetary transactions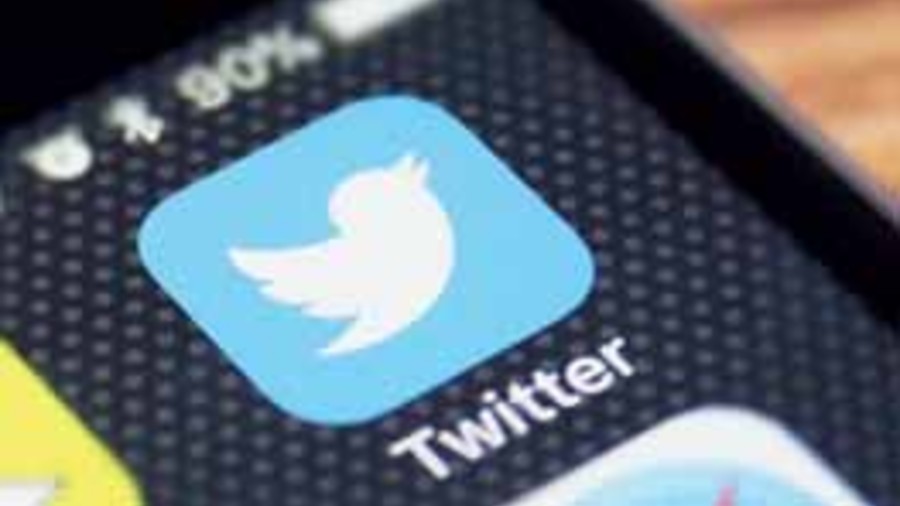 ---
|
Lucknow
|
Published 08.06.21, 12:32 AM
---
Two men have been arrested in Lucknow over an audio recording of a purported conversation that discusses payment for tweets "in favour of Yogiji".
"We have arrested Himanshu Saini and Ashish Pandey for tampering with two audios and handing it over to a third person to make it viral on social media. They had merged two audio conversations. They wanted to make it appear as if Rs 2 would be paid to those who tweet/retweet certain kind of posts," Salman Taj Patil, deputy commissioner of police, crime branch, Kanpur Nagar, told The Telegraph over phone on Sunday evening.
On Monday, the wife of Ashish Pandey posted a tweet appealing to chief minister Yogi Adityanath to hear her out. "My husband Ashish Pandey has lived the name 'Yogi Adityanath' for four years…. Perhaps this is the test of respect, worship and faith. I request Yogi Adityanathji to allow me the chance to meet you and give my husband's side of the story," Preeti Verma tweeted in Hindi. Verma is a a member of the UP State Commission for Child Rights.
When a Twitter user responded that Pandey had not "lived" but "sold" the name of Yogi Adityanath and made crores of rupees and got government accommodation, Verma shot back: "If you knew so much, you would not be living for Rs 2 per tweet."
The arrests were made on the complaint of Kanpur resident Atul Kushwaha, who said his image had been tarnished by the audio clip.
 The purported conversation in Hindi on the audio clip that emerged on Twitter on May 30 goes like this:
First person: Tell me how the rate of Rs 2 is fixed for a tweet.
Second person: It is for those who have more than 100 followers.
First: Fine, tell me what would be the hashtag.
Second: I have posted it in the group (possibly a messaging platform). See in the group.
First: Yogiji's hashtag?
Second: Yes, Yogiji's hashtag. Any problem?
First: No, I want to ensure that more and more people tweet.
Second: The payment will be less. Only 25 tweets are being asked for. The hashtag should be in Yogiji's favour.
First: In Yogiji's favour?
Second: Yes, in Yogiji's favour. Meaning, write good things about Yogiji.
First: Whose trend is it?
Second: Why do you bother? It is Atulji's trend. It is Gajendra Chauhan's trend. You know Gajendra Chauhan, right? He will retweet. Ensure 25 tweets from each ID. You have to send the links in the group. Make it quick along with pictures.
The complaint at Kalyanpur police station in Kanpur suggested Atul Kushwaha is the "Atulji" referred to in the audio clip.
Around the time the purported conversation went viral, Gajendra Chauhan, the actor who had played Yudhisthir in B.R. Chopra's television saga Mahabharat and is closely associated with the BJP, had participated in a Twitter campaign with the hashtag "Yogiji_ka_shashakt_UttarPradesh(Yogi's strong UttarPradesh)" and had encouraged supporters to make it trend. That tweet could no longer be seen on Chauhan's profile after the controversy erupted.
The audio clip had been shared on Twitter by a retired IAS officer in Uttar Pradesh, who is one of the three people named in the FIR filed on May 31. The others are Himanshu Saini, arrested from Khalabazar in Lucknow on Sunday, and Puneet Saini.
Dinesh Kumar Shukla, assistant commissioner of police of the Kalyanpur area of Kanpur, told this correspondent: "The retired IAS officer and two others have been booked under Section 505 of the IPC."
Surya Pratap Singh had retired as principal secretary in the Uttar Pradesh education department.
The FIR alleges that the audio clip was a recording of two individuals talking to each other, "talking about payment for tweets in favour of Yogiji", and identifies them as Puneet Saini and Himanshu Saini. It says Kushwaha was also named in the conversation and adds that this was an attempt to defame him as he had been writing "selflessly" on social media about the "good work" of the Adityanath government for several years.
IAS officer Singh was named as accused for sharing the recording on Twitter.
Singh told The Telegraph on Wednesday: "They say the chief minister is very popular. Then why do they need to pay Rs 2 to someone to tweet or retweet in his praise? I am saying that it is related to corruption and a racket in the information and publicity department of Uttar Pradesh."
Sharing the audio, Singh had tweeted on May 30:
"The information department must say how much the government is spending on thousands of such trends. People's money is being squandered while the poor are struggling for every morsel of food."
This newspaper also sent a WhatsApp message to Shishir Singh, director of the information and publicity department, asking about IAS officer Singh's claims, but received no response. Calls to his cellphone also went unanswered.