UP: FIRs against Twitter, journos and Congress leaders
All have been booked over a video showing a Muslim from Ghaziabad alleging that he was assaulted and his beard was cut off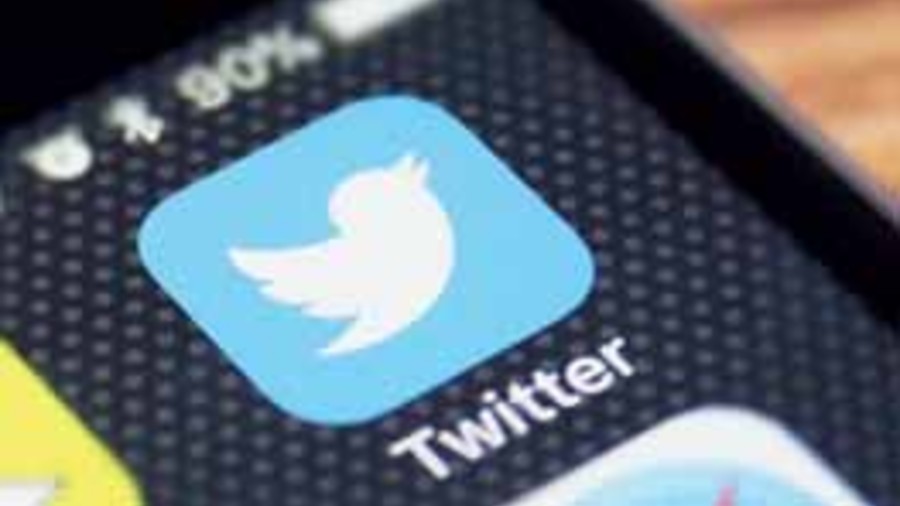 If the BJP government in Uttar Pradesh pursues the FIR with vigour, it is expected to become a test case, especially since there is no official word yet that the micro-blogging platform has lost its protective cover under the revised IT rules from pesky lawsuits.
File picture
---
New Delhi
|
Published 17.06.21, 02:48 AM
|
---
Uttar Pradesh police have registered an FIR against Twitter, several journalists and Congress leaders over a video showing a Muslim from Ghaziabad alleging that he was assaulted and his beard was cut off.
The police action came on a day the Narendra Modi government at the Centre persisted with its sabre-rattling strategy in an effort to cow Twitter into submission on the new information technology intermediary guidelines.
If the BJP government in Uttar Pradesh pursues the FIR with vigour, it is expected to become a test case, especially since there is no official word yet that the micro-blogging platform has lost its protective cover under the revised IT rules from pesky lawsuits.
Some cyber law analysts suggested that no specific government action was required and Twitter could be deemed to have automatically lost the shield as soon as the compliance deadline ended on May 25. Twitter has said it "continues to make every effort to comply with the new guidelines".
The FIR has been filed at Ghaziabad in Uttar Pradesh against journalists Saba Naqvi, Rana Ayyub, Alt News co-founder Mohammed Zubair, online news portal The Wire and Congress leaders Shama Mohamed, Salman Nizami and Maskoor Usmani for tweeting the video.
The police have accused them of tweeting the video without verifying facts and "giving a communal colour" to the incident. Although hundreds of social media users had tweeted the video, it is not clear why the journalists and politicians have been picked out for the police action.
On Sunday, the video clip did the rounds on Twitter accounts and showed the elderly man, identified as Abdul Samad, saying he was assaulted on June 5, his beard was chopped off and he was forced to chant "Jai Shri Ram" by some attackers.
The police ruled out any communal element, claiming that a dispute over amulets (tabeez) sold by Samad had led to the assault on him by six men who included Hindus and Muslims. Three suspects have been arrested.
The FIR said that despite a clarification put out by Ghaziabad police ruling out any communal link, the users did not delete the posts and Twitter took no action to remove them.
An official in the Union government asked: "Why did Twitter not flag the particular video linked to the case as 'manipulated media' even though thousands of people re-tweeted it?"
However, Samad's family has contested the police version. "My father never sold tabeez in his life. We are carpenters. We do not know why the police have come up with such a baseless story. We want a fair probe into the case," Babloo Saifi, Samad's son, told NDTV.
The family had filed an FIR with Ghaziabad police on June 6.
The police FIR against Twitter and others have been registered under Sections 153 (provocation to cause riot), 153A (promoting enmity between religious groups), 295A (acts intended to insult religious beliefs), 505 (mischief) and 120B (criminal conspiracy) of the Indian Penal Code.
The Press Club of India on Wednesday expressed concern over the police FIR against The Wire and the journalists and appealed to the Uttar Pradesh government to intervene and ensure that journalists are not made easy targets of "police highhandedness" through the filing of FIRs against them.
Govt heat
On Wednesday, information technology minister Ravi Shankar Prasad piled pressure on Twitter — ironically through a series of tweets.
"There are numerous queries arising as to whether Twitter is entitled to safe harbour provision. However, the simple fact of the matter is that Twitter has failed to comply with the Intermediary Guidelines that came into effect from the 26th of May," he tweeted.
The safe harbour provision in the Information Technology (Intermediary Guidelines and Digital Media Ethics Code) Rules, 2021, provides a shield against lawsuits.
Since February this year, this protection has become contingent on social media players putting in place a grievance redress system and on the appointment of key personnel who will become responsible for compliance with Indian laws.
"It is astounding that Twitter, which portrays itself as the flag-bearer of free speech, chooses the path of deliberate defiance when it comes to the Intermediary Guidelines," Prasad tweeted.
The pressure on Twitter to comply has coincided with its refusal to take down tweets that were critical of Prime Minister Modi and its decision to tag a tweet of at least one BJP leader as "manipulated media".
Prasad said: "If any foreign entity believes that they can portray itself as the flag bearer of free speech in India to excuse itself from complying with the law of the land, such attempts are misplaced."
Twitter officials said that till Wednesday evening, they had not received any communication from the information technology minister on the status of its safe harbour provision.
Safe harbour
N.S. Nappinai, founder of Cyber Saathi, said: "It is incorrect to assume Twitter has lost its tag as intermediary. What it has lost is the protection under Section 79 of the IT Act due to non-compliance. This again has nothing to do with government whim or action.
"Any intermediary which enjoys protection under Section 79 has to comply with the conditions set out therein. One of the conditions is compliance with the rules framed by the central government. Failure to do so automatically takes away the protection. No specific government action is needed for such loss of protection."
Cyber law expert Pavan Duggal said: "Twitter, by not complying with the rules, lost its statutory immunity after the expiry of 90 days from February 25.
"Effectively, it now means that the honeymoon period of Twitter as a service provider under the Indian cyber law is over. They no longer have the suraksha kawach or statutory exemption from legal liability. This effectively means that they are liable to be sued in civil and criminal courts across the country and they are liable to defend each one of them for third party data or information made available by them."
The Internet Freedom Foundation, which is fighting for digital freedom rights, said in a series of tweets: "The present concerns arise from Rule 7 of the IT rules, but Rule 7 only says that the provisions of Section 79 of the IT Act won't apply to intermediaries that fail to observe the IT Rules. As per Section 79, intermediaries are immune from liability/ penalty if they comply with legal takedown requests of user posts from courts & public authorities."
The foundation added: "The new IT rules, as per several digital rights organisations, are unconstitutional. In fact, they have been challenged in several high courts. Even if we presume that the IT rules are legal and constitutional, where alleged non-compliance is for appointment of officers, etc, when companies like Twitter are prosecuted, courts will decide if it is an intermediary and not the government."
The parliamentary standing committee on information technology, headed by Congress MP Shashi Tharoor, has asked the representatives of Twitter and the IT ministry to present themselves before the panel on Friday.
They have been asked to submit their views on the subject, "safeguarding citizens' rights and prevention of misuse of social/ online news media platforms including special emphasis on women's security in the digital space".