Uttar Pradesh people now feel proud of their identity: Yogi
This became possible because of the work done by my government and the leadership of prime minister Narendra Modi, says the chief minister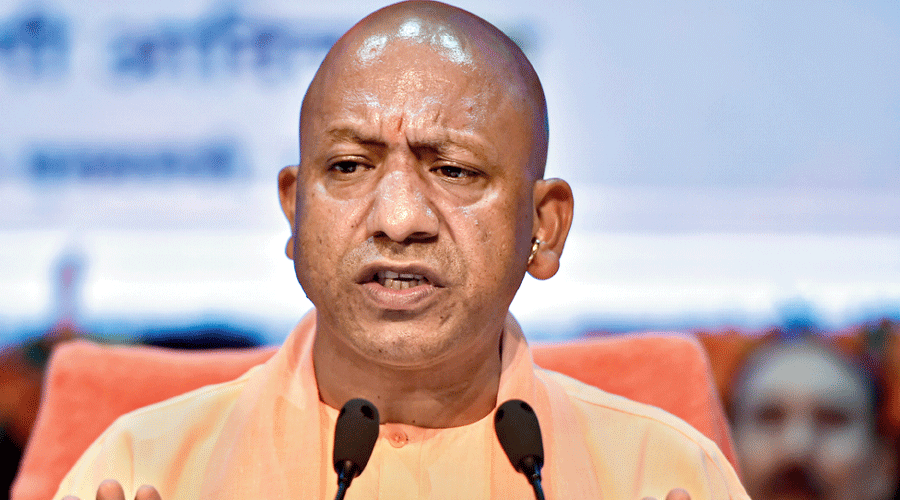 Yogi Adityanath
File picture
---
Mumbai
|
Published 04.01.23, 07:57 PM
|
---
Uttar Pradesh Chief Minister Yogi Adityanath on Wednesday said residents of the northern state are now proud of their "UP identity" and flaunt it wherever they go in the country and abroad, which was not the case five years ago.
Adityanath is on a two-day visit to Mumbai for a roadshow and interaction with representatives from industries and Bollywood ahead of the Global Investors Summit (GIS-23) scheduled next month in Lucknow.
"Five years ago, people of Uttar Pradesh would not disclose their identity and the name of their native state wherever they went in India or abroad. But now they flaunt their Uttar Pradesh identity with pride," Adityanath said while addressing a gathering of migrants from UP settled in Mumbai.
Five years ago, the people of Uttar Pradesh suffered from an "identity crisis" which is not the case now, he said. "They are not feeling awkward or ashamed (of their UP identity)," the CM added.
Referring to the 2022 victory of the BJP in Uttar Pradesh elections for a second consecutive time under him, Adityanath said it was the first time that a government in UP was voted back to power after five years with a two-thirds majority.
"This became possible because of the work done by my government and the leadership of prime minister Narendra Modi,'' he said, adding the UP government had worked for the welfare and progress of its people in all fields in the last five years.
"Infrastructure including expressways, air connectivity, and metro and railway networks are being created. Rivers are being converted into waterways. We have a four-lane interstate connectivity, airports, and metro networks,' the BJP leader said.
He said no communal riots took place under his government in UP.
"The law and order situation and the security of women have improved. People have faith in the government and administration," he said, adding more than 5 lakh youths have been given government jobs through a transparent process without a bias of caste and religion.
The chief minister said the state government implemented all flagship schemes of the Central government without any bias.
"During the COVID-19 pandemic, 40 lakh migrants settled in various parts of the country went back to their native places. But no one left UP during the pandemic. At the same time, we took care of migrants who returned. We don't run away from challenges. We face them head-on," he added.