Use car insurance add-ons effectively for enhanced coverage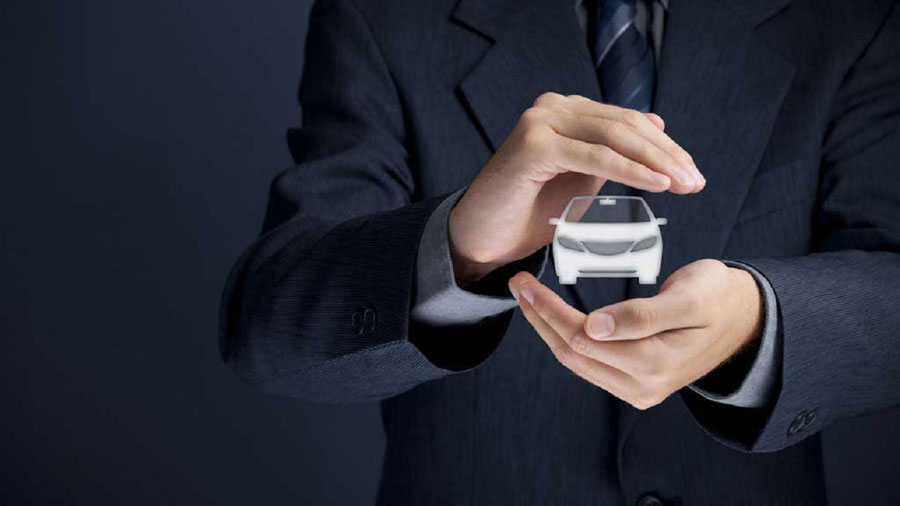 ---
---
You always dreamt of buying that shiny, brand new car for yourself! Finally, it's yours and you want to take it for a drive. Don't forget the car insurance! It's the most important thing that needs to be bought after you have bought your dream machine. According to official statistics, around five lakh road accidents get reported every year in India[1]. Having a car insurance policy protects you, at least financially, if you find yourself at the receiving end of this statistic.
Moreover, a car insurance policy also protects you from a major financial setback in case of theft of your car, which is a major concern in India with around 2.5 lakh cases of vehicle thefts reported every year. Sadly, only around 25 per cent of those vehicles are usually recovered[2]. For the rest 75 per cent, having an insurance policy is the only way to recover the lost asset, or the costs for it. Despite this, and the added fact that having insurance is mandatory in India, over 60 per cent of vehicles in the country are uninsured[3]. Do not make this mistake and ensure that you have a valid insurance policy for your vehicle not only when you take it out on the road, but also when it is parked safely in your house.
But, is just having a car insurance enough to protect your car? Let's take a look at the example below to understand this further.
Don't be under-insured
Arnab Dutta lives in Kolkata and works in a private sector company as a software engineer. Last year he bought his new car and during the monsoons, his car's engine got damaged due to water logging. Unfortunately, his car insurance did not cover any damages which happens to the car due to water ingression. He had to bear a huge cost to repair the engine.
Not only in Kolkata, there are such multiple cases across India where the buyer do not get proper cover even though their car is insured. And when they needed it most, they found their insurance policy falling short. This is a typical example of having insurance, but at the same time being under-insured. This is where add-on features, also referred to as riders, come to your rescue. These riders can be added to your policy during the next car insurance renewal.
Keeping Arnab's example in mind, it is clear that these days just getting a basic car insurance in India might not be not enough, you also need to get add-on covers for a comprehensive protection of the car. Here are some add-on covers that might be useful for you:
Zero depreciation cover: Probably the most commonly recommended add-on, this cover entitles you to claim the full cost of replacing car parts damaged in accidents without having to pay from your pocket. As per standard motor insurance policies only the depreciated value of car parts is reimbursable and not the replacement value. Typically, insurance companies deduct a value from your claim before making the payout as they factor in standard depreciation, which is the loss in the value of car parts with time.
Engine protector: As mentioned in the example above, an engine is the most important part of a vehicle. Usually, damages to the engine are not covered under a regular comprehensive car insurance policy in conditions when there is water ingress in the engine. Your vehicle's engine will be insured against damages due to flooding, consequential losses etc. with the engine protector add-on.
24x7 Roadside Assistance: This is a very useful add-on that provides certain round-the-clock services such as refueling, towing, change of flat tyre, battery related technical problems, arranging for a mechanic's services and so on, in case of a car breakdown. In a situation like that, the company will send help wherever you are. Also, you will be eligible for taxi service, assistance in arrangement of emergency accommodation and other utility benefits if you are stranded in a remote destination.
NCB Protection: You earn a No Claim Bonus (NCB) when you don't make any car insurance claim in an entire policy year. However, as soon as you make a claim, the no-claim-bonus that you have accumulated, which can be up to 50 per cent of the annual premium, gets rolled back. This can happen even if the damage to your vehicle is due to no fault of your own, like if someone hit your parked car. However, with this add-on-cover, you can make one or two claims during the policy year without compromising your accumulated NCB. This claim can be made for loss such as windshield glass repair or replacement, accessories or total vehicle theft and also for the total loss of the vehicle. The NCB Protection Cover will take care of your first two claims. But, this cover is usually not available for vehicles that are older than three years.
Key and lock replacement cover: If you lose your car keys, the regular insurance policy does not cover the loss. However, with this add-on, the insurance policy will cover the replacement costs of the lock and key. However, this is usually available only once in the policy period.
Return to Invoice Value: While normally, the liability of the insurer is capped at the Insured Declared Value (IDV) of the vehicle which is determined basis various factors and is almost always lower than the price you paid for the car, this add-on cover makes the insurance company take the on-road price of the car as its IDV. This means that you will get a claim amount equal to the on-road price of the car in case of total loss or theft of the car.
Consumables expense cover: You can buy this add on in case you want to seek compensation for money spent on nuts and bolts, screen washers, engine oil, bearings and so on, in case your car meets with an accident. The insurer will pay you for the value of such consumables, which are otherwise excluded from the claim amount under standard motor insurance.
Daily Cash Allowance Benefit: With this add-on, the policyholder gets a daily cash benefit when his/her car is out for repairs for more than a day. The cover is also applicable in case of theft or loss of the car and the allowance will be offered until the date of recovery.
Registration Certificate (RC) Cover: Under this add-on, the insurance company will reimburse the cost of procuring a new RC of the insured's car in case the original one is lost/damaged.
Personal Belongings Cover: With this add-on, the insurance company pays a certain amount to the policyholder in case of loss of his/her personal belongings kept in their car.
The above mentioned add-ons and covers will differ as per every insurance company. Of course, you might not need all the add-ons mentioned above. You will need to pick and choose the ones that suit you the most. For instance, there is no point in getting the engine protection cover if you live in an area that receives scant rainfall. However, don't neglect the add-ons just because they might make your insurance policy a little expensive. As Arnab in the example above learned, being under-insured is as good as not being insured. Evaluate your premiums with the car insurance calculator and choose the right coverage while meeting your budget.
If you are planning to buy your dream car or already have bought one, don't forget to buy a car insurance policy that gives you 24x7 assistance, easy claim process and option to avail add-on covers. Insurers like Bajaj Allianz General Insurance tick all the right boxes, and with their digital onboarding process, getting a complete cover for your car has never been easier. Not only that, with Bajaj Allianz, you can remain worry-free as this leading insurance company has advanced claims servicing process and fast settlement record with their "Motor On the Spot" feature offering claim settlement in 20 minutes (terms and conditions apply). So what are you waiting for? Get Bajaj Allianz Car Insurance Policy today! Insurance is the subject matter of solicitation. For more details on benefits, exclusions, limitations, terms and conditions, please read sales brochure/policy wording carefully before concluding a sale.
Source:
[1] https://www.thehindu.com/news/national/other-states/15-lakh-people-die-in-five-lakh-accidents-every-year-nitin-gadkari/article30548240.ece
[2] https://ncrb.gov.in/sites/default/files/CII%202019%20Volume%203.pdf
[3] https://sites.ndtv.com/roadsafety/60-of-vehicles-in-india-are-not-insured-and-most-of-these-are-two-wheelers-3027/#:~:text=According%20to%20a%20General%20Insurance,less%20than%20half%E2%80%94were%20insured

This is a sponsored article and curated by ABP Digital Brand Studio. The Telegraph India editorial team played no role in creating this content.