Uproar in Odisha Assembly over diarrhoea
Opposition Congress demands a reply from Naveen Patnaik on how six people die in two days due to water-born disease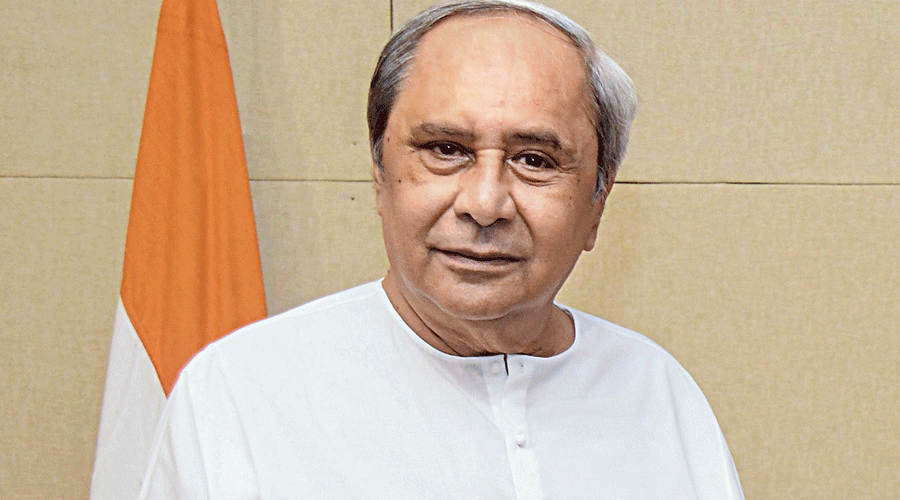 Naveen Patnaik.
File photo
---
Bhubaneswar
|
Published 17.07.22, 02:28 AM
|
---
Death of six persons because of suspected diarrhoea in the tribal-dominated Rayagada district in southern Odisha rocked the state Assembly on Saturday.
In the 1990s, the area frequently shot into the national limelight following deaths caused by eating mango kernels.
Raising the issue during the Zero Hour, the Opposition Congress created uproar in the state Assembly, demanding a reply from chief minister Naveen Patnaik on how six people died in two days due to the water-born disease and what the district administration was doing to address the situation. As the pandemonium continued, Speaker Bikram Keshari Arukh adjourned the House twice and directed the state government to make a statement on the issue on Monday.
The heat of the House echoed outside. The Rayagada administration rushed to the spot to inquire into the allegation of six deaths because of diarrhoea. They are likely to submit a detailed report on Saturday night.
Deaths took place in the last two days at Tikiri and Dhudukabahal villages under Kashipur block in the Rayagada district, about 450km from state capital Bhubaneswar. While two people died on Thursday, four others subsequently succumbed to the disease at the district hospital on Friday.
Doctor in charge of Kashipur area under Rayagada district, R. Rama Rao said: "The first death was reported from Dhudukabahal village. Only two days back, 46 people were admitted to the hospital. Now the caseload has come down. The health officials are in touch with the villagers."
Officials also maintained that Anganwadi workers have been mobilised to sensitise people on how to protect themselves from waterborne diseases.
Senior Congress MLA Narasingha Mishra said: "Government has no idea about the number of deaths in the tribal-dominated Kashipur block. The health system has completely collapsed in the area. Some urgent steps should be taken to save the people. The state government is claiming that the state is number one in the implementation of the National Food Security Act. However, people in the tribal Kashipur are yet to be covered under the NFSA."
Mishra also maintained that people died after allegedly consuming non-food items like mango kernel and liquor and demanded a statement from the chief minister on what has led to the death of six people in Kashipur area.
Congress MLA Taraparasad Bahinipati too joined the chorus and demanded a reply from the chief minister.
The local Rayagada MLA Makaranda Muduli urged the state government to send a team to Rayagada immediately. After the Speaker issued a direction to the government to place a statement on the floor of the House on Monday, normalcy was restored.