University Grants Commission advises colleges and varsities to admit students by September 30
The UGC said classes for first-year students should start by October 1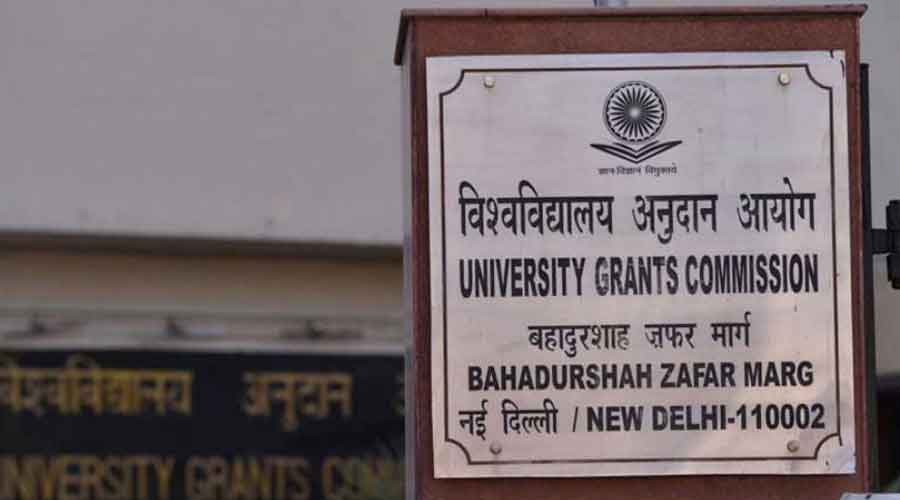 ---
---
The University Grants Commission (UGC) has advised colleges and varsities to admit undergraduate students by September 30 and fill the vacant seats thereafter by October 31.
Classes for first-year students should start by October 1, the UGC has said. In pre-pandemic times, the session used to begin in July.
For second and third-year students, classes should begin as early as possible, the higher education regulator's guidelines for the upcoming academic calendar say.
The terminal exams for third-year students must be held before August 31. These exams can be conducted in any of three modes — offline, online or blended — while adhering to Covid guidelines.
"For intermediate semester/ year students, assessment shall be based on internal evaluation and previous semester (if they have been held by now) as suggested in the 2020 guidelines," the UGC statement said.
Post-admission vacancies, which will have to be filled by October 31, arise if there are no takers for some seats or if some students leave mid-session.
The universities have already planned their academic calendars on a similar pattern. For example, Delhi University has decided to start classes for second-year students from September 1 and those for third-year students from July 20.
DU assistant professor Abha Dev Habib expressed concern over separate academic calendars for students of different years and said it was forcing teachers to work continuously through the year.
"Teachers are working all the time — be it teaching or evaluation or admission. Online education has changed the working conditions of teachers. Teachers have to work as per the staggered timetables of first-year, second-year and third-year students," she said.
Habib said teachers would have to complete 180 days of teaching in an academic year and because of the loss of days owing to the delayed admissions in the pandemic-hit year, they would have to make up for lost time.
"Many college teachers correct exam papers and participate in admission work during vacations. This year, the teachers will have to take classes and also do evaluation simultaneously (because of the paucity of time). This will add to the pressure on teachers," she said.
Habib said online classes had compelled teachers to remain available 24/7 for email queries and text message from students.
DU assistant professor Rajesh Jha said the UGC guidelines would not help guide universities on academic matters. He said the guidelines lacked vision when it came to minimising the fallout of the pandemic on the academic session, admissions and exams.
"The academic session is going to start from October (for the first-year batch) instead of the usual July. There is no mention of how the academic session can be brought back on track," Jha said.
According to him, the management of such issues should be left to universities.