Union Budget 2022: Focus on health data, not care
The Jan Swasthya Abhiyan said funds in 2022-23 for several programmes covering mother and child care, chronic disease control and mental health will be stagnant or decline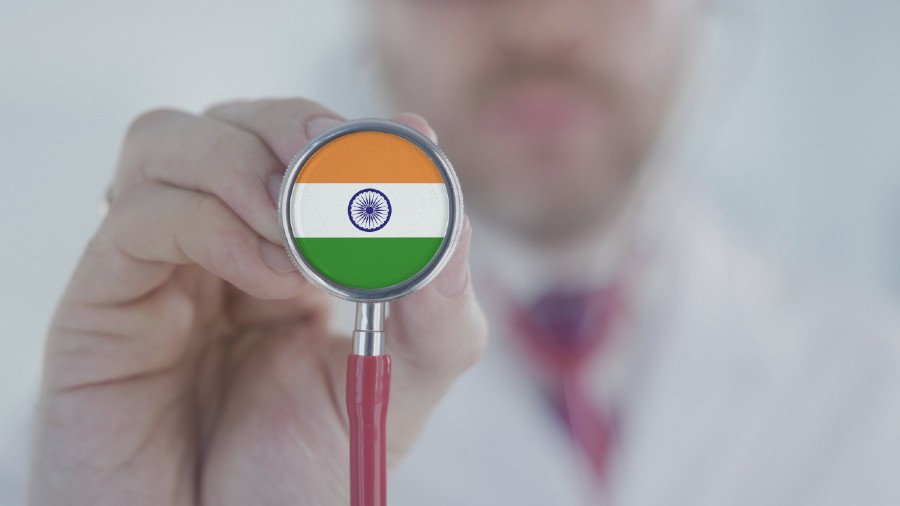 Representational image.
File photo
---
New Delhi
|
Published 03.02.22, 12:06 AM
|
---
Two networks of health groups and doctors on Wednesday decried what some described as the Narendra Modi government's "fascination" for electronic health records while major public health programmes remain under funded.
The Jan Swasthya Abhiyan (JSA), the Indian branch of the global People's Health Movement, and the Progressive Medicos and Scientists Forum (PMSF) have criticised the Centre's 2022-23 health budget outlay of Rs 83,000 crore as inadequate and a decline in real terms.
Health economists had said on Tuesday that the 2022-23 outlay is 0.2 per cent higher than the projected expenditure of Rs 82,920 crore and thus an effective decrease taking inflation into account.
The JSA said funds in 2022-23 for several health programmes covering mother and child care, chronic disease control and mental health will be stagnant or decline, while a plan to digitise patients' health records will receive a 566 per cent increase.
The budget outlay for the Ayushman Bharat Digital Mission — a plan to enable patient's medical records to be accessed with their consent by doctors, clinics, or hospitals across the country — has increased from Rs 30 crore to Rs 200 crore this year.
"The government's fascination to create electronic health records in the middle of a pandemic, while neglecting the actual public healthcare delivery system, raises serious doubts about the main intentions of the programme," the JSA said in a statement.
Under the mission, every citizen may opt for a digital health identity and patients' health records would be preserved online, digitally protected, but potentially accessible via keyboard strokes by healthcare institutions and doctors across the country.
"This amounts to placing undue emphasis on health cards rather than on health care," the JSA said. "When health services on the ground are grossly inadequate, what sense does it make to prioritise digital health records?"
In an independent statement, the PMSF — a network of doctors and health activists — also said the potential of digital technology can only be realised in the presence of the health infrastructure, including human and material resources.
"People exist in flesh and blood and experience problems in real terms which digital illusions can hardly cure," the PMSF said, also calling for an increase in funds for health programmes.
The JSA said the budget allocation for the health ministry's National Health Mission for 2022-23 is Rs 37,000 crore, which is a decline from Rs 37,080 crore expenditure this year. In real terms, this is a cut of around Rs 4,000 crore, it said.
"It is unfortunate — the funds to address mother and child care, cancer, dialysis, should have actually increased significantly to make up the disruptions caused by Covid-19," said Indranil, associate professor of health economics at the OP Jindal Global University, Sonipat (Haryana).