UN report on climate change sounds warning for India
Scientists have pointed out that the country is on course to become one of the worst climate-affected regions of the world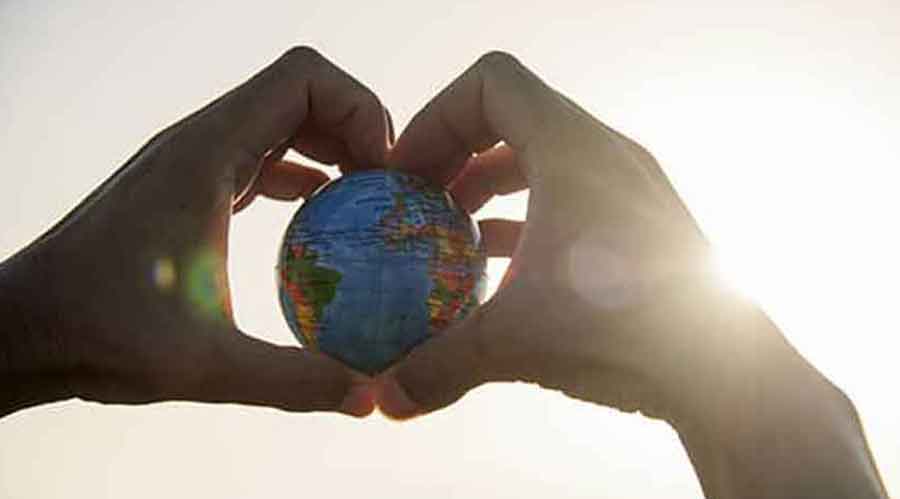 Representational image.
Shutterstock
---
Published 01.03.22, 01:57 AM
|
---
A crucial UN report on climate change, released on Monday, has sounded a "dire warning about the consequences of inaction", confirming that climate change is already causing widespread disruption in nature and affecting the lives of billions around the world.
An earlier report, published six months back, had termed climate change as "code red for humanity".
The report has been co-written by 945 global scientists on behalf of the UN body Intergovernmental Panel for Climate Change (IPCC); and was released in Berlin after 195 governments approved its content a day before.
Scientists associated with its preparation have pointed out to The Telegraph that India is on course to become one of the worst climate-affected regions of the world, with its urban areas being particularly destined to be affected.
"This report is a dire warning about the consequences of inaction," said Hoesung Lee, chair of the IPCC; echoing what the climate scientists and activists complained after the Glasgow climate summit failed to take enough steps on ground to reduce carbon emission.
"The world faces unavoidable multiple climate hazards over the next two decades with global warming of 1.5 degree centigrade," reads the report, adding that "even temporarily exceeding this warming level will result in additional severe impacts, some of which will be irreversible".
The earlier working group I report, published in August last year and termed "code red", had predicted that the world may have a 3-4°C rise by the end of the current century; unless the emission of greenhouse gases can be significantly minimised soon. Greenhouse gases, dominated by carbon dioxide, warm up the atmosphere and trigger a chain action of climate change, causing several immediate and long-term impacts on human beings and ecosystems. 
"The situation is changing dramatically; the window of action is getting smaller and smaller, and this ongoing decade is going to be very vital," said Aromar Revi, a contributing lead author of the report.
The report predicted various trends with "very high" and "high" confidence:
⚫ Climate vulnerability differs substantially among and within regions
⚫ The rise in weather and climate extremes has led to some irreversible impacts as natural and human systems are pushed beyond their ability to adapt
⚫ Approximately 3.3 to 3.6 billion people live under severe climate threat
⚫ A high proportion of species is vulnerable to climate change
⚫ Beyond 2040, climate change will lead to numerous risks; and multiple climate hazards will occur simultaneously
⚫ Adaptation planning and implementation are giving multiple benefits; however, it is unevenly distributed and has gaps, there are mal-adaptations as well.
⚫ Cities, especially coastal ones, are under climate risk.
"India is going to be one of the worst affected regions in the world… within India, the cities, particularly those which are at or near coast like Mumbai, Chennai, Calcutta, Bhubaneswar, stand extremely threatened," said Anjal , an Indian scientist and lead author of the chapter on cities; settlements and key infrastructure in the report.
Prakash pointed out that India's vulnerability stood out due to its high urbanisation coupled with rising climatic impacts; be it sea level rise, cyclones or heat waves in many coastal cities.
"India is going to have 600 million urban population by another 15 years, double the population size of the US, and add up the climate risks with that; and you have a great problem in your hand," he said.
"Cities will be at great risk from increasing heat stress, huge rainfall, sea level rise and flooding, cyclone," Prakash said.
"About 54 per cent of India falls under either arid or semi arid zones; and hence will be highly affected" the researcher added.
"India has significant climate risk… In several places, the incidences of malaria, dengue and other vector-borne diseases will increase," said Chandni Singh, an Indian scientist who was a lead author on Asia chapter and contributed on cities.
"India will need to multiply the adaptation efforts several fold to deal with the projected risks and increasing impacts from climate change" said Harjeet Singh, senior international adviser to Climate Action Network (CAN).
The experts this paper spoke to admit that while the report has stressed the need to act now for cutting carbon emission immediately, it has remained largely silent on the issue of scarce funding; particularly in the adaptation sector.