Twitter rejoices as Jaipur declared a World Heritage Site
Leaders across the political spectrum expressed their delight following the announcement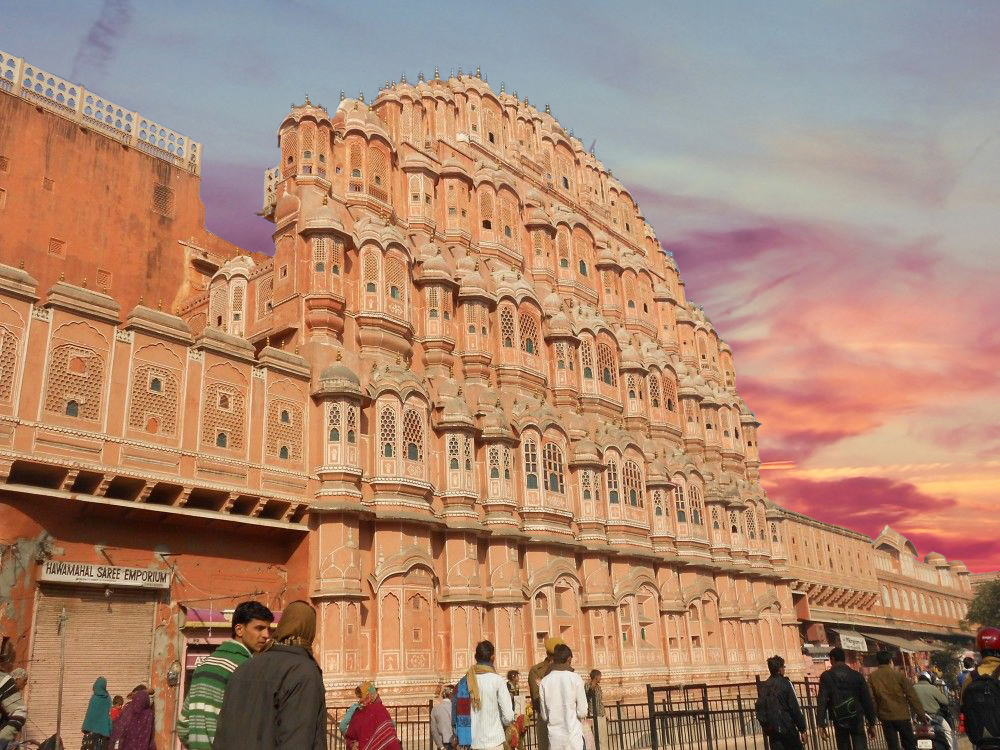 ---
---
Pink has bloomed in Jaipur, the capital city of Rajasthan, which was declared a World Heritage site by Unesco on Saturday. The UN agency broke the news on Twitter:
🔴 BREAKING

Just inscribed as @UNESCO #WorldHeritage Site: Jaipur City in Rajasthan, #India 🇮🇳. Bravo 👏

ℹ️ https://t.co/thV0mwrj0X #43WHC pic.twitter.com/NU4W32dy3x

— UNESCO (@UNESCO) July 6, 2019
The announcement that the Walled City — famed for its lively culture and signature architecture — had made it to the coveted list of iconic sites was made after the 43rd session of the Unesco World Heritage Committee in Baku, Azerbaijan, reports PTI.
On its `website`, Unesco spoke of the history of the city. It was founded in 1727 by Sawai Jai Singh II on the plain and built according to a grid plan, the website says. Jaipur's unique architecture was an amalgamation of Hindu, Mughal and Western influences, the website adds.
Leaders across the political spectrum expressed their delight following the announcement. Prime Minister Narendra Modi tweeted:

Jaipur is a city associated with culture and valour. Elegant and energetic, Jaipur's hospitality draws people from all over.

Glad that this city has been inscribed as a World Heritage Site by @UNESCO. https://t.co/1PIX4YjAC4

— Narendra Modi (@narendramodi) July 6, 2019
The Rajasthan chief minister, Ashok Gehlot, chimed in, saying the tag would "add to the glory" of the city:
It is a matter of great pride that our #PinkCity, #Jaipur has been declared as a #WorldHeritage site by @UNESCO .
It will add to the glory of capital city of #Rajasthan.

— Ashok Gehlot (@ashokgehlot51) July 6, 2019
Gehlot's deputy, Sachin Pilot, called for celebrations in the city that was a few days ago the scene of ugly protests over the alleged rape of a seven-year-old girl.
Great news !! And what a wonderful feeling having the walled city of #Jaipur now listed as a #WorldHeritageSite @UNESCO 💥💥 we must all join hands and endeavour to make Jaipur a city of pride for now and all future generations 👍

— Sachin Pilot (@SachinPilot) July 6, 2019
Former chief minister Vasundhara Raje took some of the credit for Jaipur making it to the World Heritage Site list:
To return the lost charm of #Jaipur, our Govt. launched the Old City illumination Project, Museum of Legacies and started notable renovations, most of them firsts. The underground museum is one its kind in India. pic.twitter.com/dJWIaXoxYg

— Vasundhara Raje (@VasundharaBJP) July 6, 2019
Among others who were elated by the news included noted economist and former Niti Aayog chairman Arvind Panagariya:
Jaipur, my home city and city of my birth, is now World Heritage Site. A great gift from UNESCO this morning. https://t.co/lCQKvlOSxY

— Arvind Panagariya (@APanagariya) July 6, 2019
The other sites added to the list are located in Australia, Bahrain, China, Indonesia, Japan and the People's Democratic Republic of Lao.