Trinamul MP sees House hall plot
Jawhar Sircar alleged that the MPs have not been consulted for the design of the new Parlia - ment building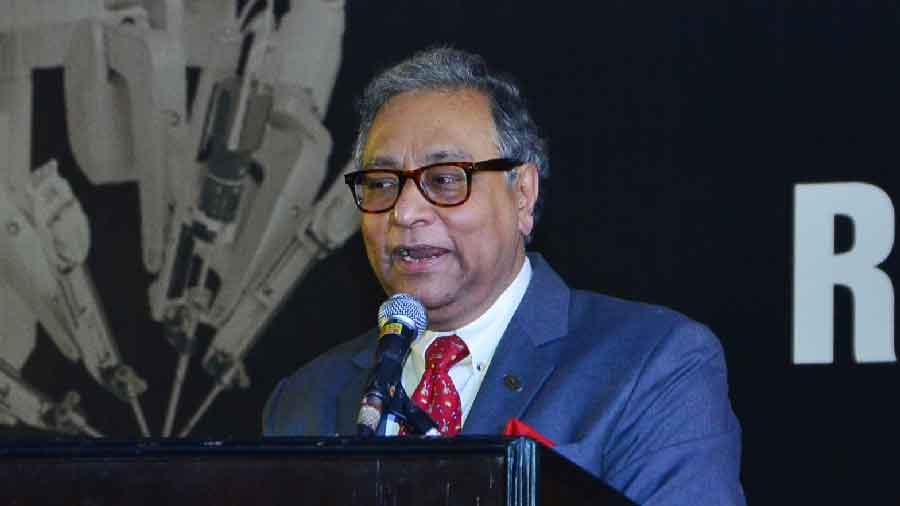 Jawhar Sircar
File picture
---
New Delhi
|
Published 09.02.23, 03:46 AM
|
---
Trinamul Congress Rajya Sabha member Jawhar Sircar on Tuesday alleged the new Parliament building under construction now had a large hall that had been deliberately designed to look vacant most of the time so that the importance of the House can be undermined.
He alleged that the MPs have not been consulted for the design of the new Parlia ment building. The building is expected to be ready soon.
"Very soon we will move to the new Parliament building but not a minute's discussion has been held with the users of Parliament," Sircar said while taking part in the motion of thanks to the Presi - dent's address. He said he had found out that there would be no banking facility in the new building.
A grand hall has been constructed which is far beyond the requirement of MPs in the near future.
"I see a plan behind the large hall. As it is, 50 per cent of the members are outside, maybe in the lobby and other places, for doing their other important things. So, when the camera pans to the House, it looks half-empty as it is even now. But if the hall size is made one and a half times larger, the TV camera will show that MPs do not take the House seriously," Sircar said.
He called it part of the narrative that Parliament is not required.
"Parliament has to be belittled. In one state Assembly — I am talking about the state of Gujarat — the Assembly sittings were reduced to 29 days in a year. Is some similar grand plan of belittling the legislature also on for the national Parliament?" Sircar questioned.
The old Parliament building has all Indian symbols all around. But the new triangular building will not have the same splendour.
An architect chosen from Gujarat is taking Rs 250 crore for advising on a completely unaesthetic building, he alleged.