Traffic belies Janata Curfew aim
The number of LMVs hovered around 10 at 4pm and 5pm, while HMVs numbered fewer than five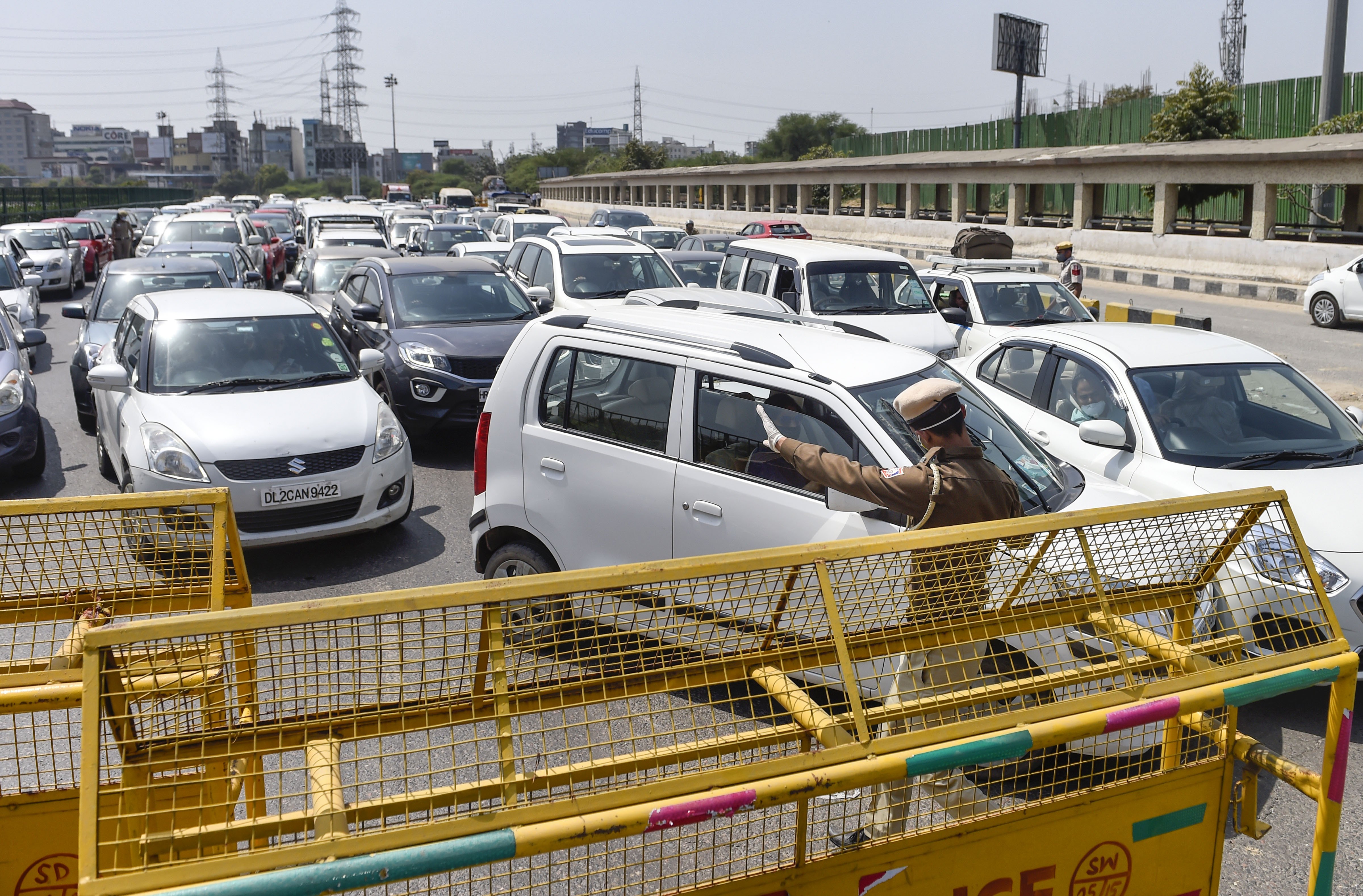 ---
---
The Janata Curfew was not over yet but the number of vehicles on the roads had increased after the appointed hour to clap hands and clang metal plates passed at 5pm on Sunday, an analysis of traffic on a Delhi road has shown.
N.K. Sahu sat in his balcony, observing the vehicular movement on road number 211 in Dwarka for five minutes every hour for four hours, keeping track of traffic on a day Prime Minister Narendra Modi had called on citizens to observe the 7am-9pm people's curfew.
The retired Indian Economic Service cadre officer counted the vehicles and prepared a chart too.
At 3pm, his chart shows, there were fewer than 20 motorcycles on the road, fewer than 15 light motor vehicles (LMVs), fewer than 10 heavy motor vehicles (HMVs) and fewer than five pedestrians.
At 4pm, the number of motorcycles fell below 15 and remained at 15 at 5pm, the hour Modi had asked people to clap and ring bells to show solidarity with emergency and healthcare workers battling the coronavirus.
The number of LMVs hovered around 10 at 4pm and 5pm, while HMVs numbered fewer than five.
At 6pm, however, there was a spike in traffic except for pedestrians. The number of motorcycles rose over 20, that of LMVs over 15 and that of HMVs to more than 5.
"The chart shows positive traffic movement and a dip in traffic during 5pm to 5.05pm but it picked up again. Does it mean that the public was waiting for the 5pm moment and move on to their usual life after that?" Sahu wondered.
Social activist Ashok Rao said that all the benefits of social distancing accrued through the day was lost in the evening when people started celebrating in groups at many places.
"At 5pm, it was like a festival. People were dancing, singing bhajan in groups, clapping and beating plates. The purpose of the Janata Curfew was social distancing. The purpose was defeated at many places by the congregation in the evening."
Rao said such clapping for healthcare professionals amounted to slighting the contribution of others, such as sanitation and supply-chain workers, shopkeepers and cooks, who too deserve respect.
The 5pm call, he said, was a political campaign. "The leaders should get off the campaign mode and work to help the system. Every person is affected. Each of them is part of the system. They should be supported."
To remain at home, people need food and some money at least, he added.
Professor Rajeev Kumar, who teaches at Jawaharlal Nehru University, said the beating of plates and blowing of conch shells had created such a din that the birds had scattered and fled.
"When birds see me on my terrace, many come near as I feed them. It was the reverse yesterday (Sunday). I found the birds highly disturbed. They were flying away as far as they could, as high as possible," Kumar said.
"Today, not a single bird came though I stood on the terrace. I found the stray dogs disturbed too."