TN twins, Left gear up for Hindi battle
DMK Rajya Sabha member says the party would oppose the 'imposition' of Hindi on Tamil Nadu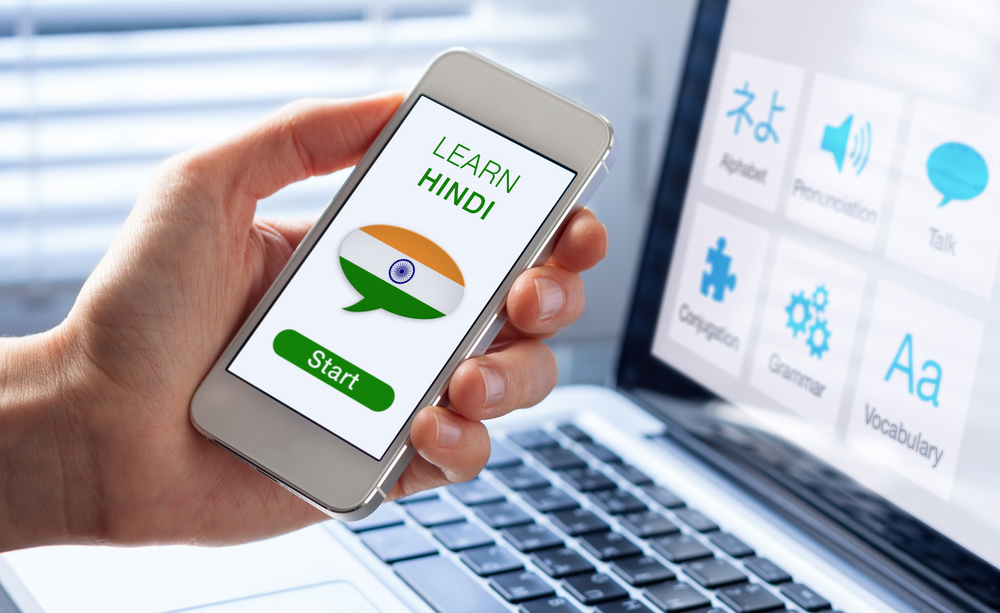 The draft policy submitted to the government on Friday says: "The three-language formula… will be continued."
(Shutterstock)
---
New Delhi
|
Published 02.06.19, 10:47 PM
|
---
Tamil Nadu parties DMK and AIADMK as well as the Left have decided to oppose in Parliament and other forums the draft National Education Policy's endorsement of the three-language formula in secondary school and push for its extension to preschool and primary classes.
Tamil Nadu is the only state to have officially rejected the three-language formula, which was introduced in 1968 and prescribes the teaching of Hindi, English and any other modern Indian language in Classes VI to X. Tamil Nadu board schools are required to teach only Tamil and English.
However, the draft policy submitted to the government on Friday says: "The three-language formula… will be continued."
It adds: "Because research now clearly shows that children pick up languages extremely quickly between the ages of 2 and 8, and moreover that multilingualism has great cognitive benefits to students, children will now be immersed in three languages early on, starting from the foundational stage onwards."
"Foundational stage" refers to the proposed three years of preschool and Grades (Classes) I and II.
DMK Rajya Sabha member R.S. Bharathi told The Telegraph the party would oppose the "imposition" of Hindi on Tamil Nadu.
"The draft policy has again spoken about the three-language formula. They want to impose Hindi. We are not against Hindi but it cannot be imposed; it can only be voluntarily taken up by the children," Bharati said.
AIADMK leader A. Navaneethkrishnan said all Tamil parties were united on the issue. "Learning Hindi is an utter waste. You cannot get any job abroad by learning Hindi. We will oppose it in Parliament and outside Parliament," he said.
The CPM politburo has opposed the teaching of three languages from preschool, saying "such forcible imposition will only lead to feelings of linguistic chauvinism detrimental for the unity of our people and the country".
External affairs minister S. Jaishankar, who is from Tamil Nadu, tweeted in Tamil and English that the government had not taken any decision on what is "only a draft report".
"Feedback shall be obtained from general public. State governments will be consulted. Only after this the draft report will be finalised. Government of India respects all languages. No language will be imposed," he posted.
On Saturday, DMK leader Kanimozhi, AMMK leader T.T.V. Dhinakaran and Congress veteran P. Chidambaram had opposed the "imposition of Hindi".
Letter and spirit
Two academics, however, told The Telegraph that though state boards outside Tamil Nadu do follow the three-language formula, they don't do so "in the correct spirit".
Panchanan Mohanty and J.S. Rajput said the formula was intended to promote "national integration" by teaching children to "speak" multiple Indian languages. So, the 1968 document said that along with Hindi and English, schools in the Hindi belt would teach another Indian language, "preferably a south Indian language", while those in the other states would teach the regional vernacular.
However, the academics said, schools in the Hindi-speaking states have tended to make Sanskrit compulsory apart from Hindi and English. While Sanskrit does fall in the list of the 22 modern Indian languages approved by the three-language formula, it's not currently a spoken language and defeats the aim of "national integration", they said.
They added that the southern states apart from Tamil Nadu have been teaching Hindi "without any rigour", which means the students can hardly speak the language.
"Sanskrit is not a spoken language, so it is not relevant to national integration," said Mohanty, coordinator of the Centre of Endangered Languages and Mother Tongue Studies at Hyderabad Central University.
Rajput, former NCERT director, said: "The three-language formula has not been implemented (by the northern states) the way it was intended to. It has therefore not helped social cohesion between southern and northern India. Sanskrit should not replace the learning of south Indian languages."
Mohanty cited census data that show that nearly 87 per cent of Hindi speakers are monolingual, which means they did not seriously study more than one language.
While over 25 per cent of Tamil speakers and nearly 18 per cent Bengali speakers are bilingual, just 3.28 per cent and 4.45 per cent of them, respectively, are trilingual.
"If the three-language formula were properly implemented, most Indians would have become trilingual," Mohanty said.
Sanskrit is a compulsory language in the central government-run Kendriya Vidyalaya Sangathan schools.
The Navodaya Vidyalaya Samiti, the central government body running residential schools, too officially follows the three-language formula. However, a study by IIM Ahmedabad has found that this formula is not implemented in the Hindi-speaking areas, the key reason being the students' reluctance to learn a third language that may not be of much practical use in future.