Third year exit lock in DU four-year undergraduate course
Academics express concern over the additional cost impoverished students would have to bear for the extra year of stay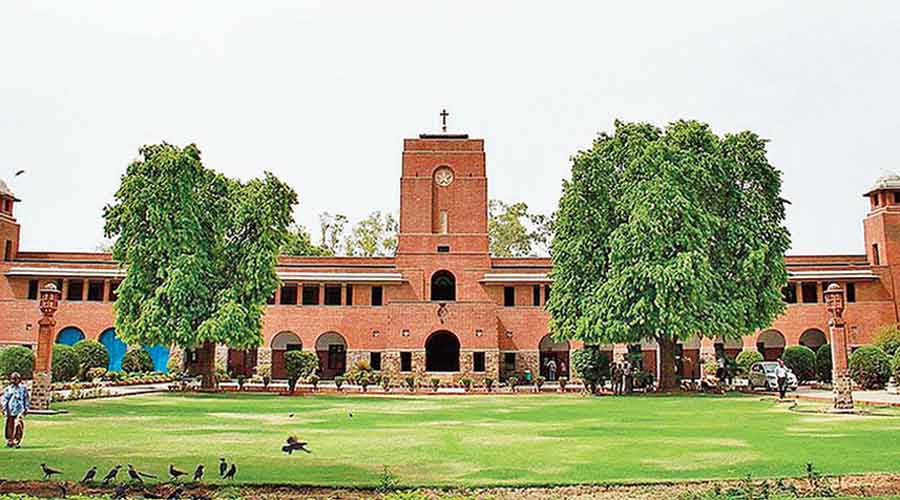 Delhi University
File picture
---
New Delhi
|
Published 02.01.21, 01:30 AM
|
---
A Delhi University committee is considering an undergraduate programme that seeks to deny exit option at the end of three years despite such a duration being the widely followed practice and the National Education Policy making provision for a bachelor's degree after a three-year course.
The committee, headed by Prof. Vivek Suneja and tasked with suggesting the structure of four-year undergraduate courses, has circulated a module under which students will get a certificate at the end of the first year, a diploma at the end of the second and a bachelor with research degree at the end of the fourth. Students will be allowed to leave at the end of the first, second and fourth years, but not the third.
There is also a proposal to reduce four core papers in the major subject and add courses on hobby, ethics and skills in the four-year programme.
The new National Education Policy (NEP) promises multiple exit and entry options in undergraduate courses. Students quitting at the end of three years are to receive a bachelor's degree.
A section of teachers expressed concern over the denial of exit option at the end of the third year and also questioned the "poor" design of the course.
Currently, BA, BCom and BSc courses in universities have a duration of three years.
DU Academic Council member Seema Das, who is also a member of the Suneja committee, has submitted a note expressing several concerns.
"The academic rigor of the three-year Bachelor Programme would be considerably diluted with the deletion of four core/major papers. Reduction in core papers would not allow a graduating student to master the respective subject," Das has written.
"There is a strong probability that a few disciplines would be preferred over others in choice of minor subjects/papers by the students. This may lead to the elimination of a few subjects and redundancy of teachers", she added.
Former Executive Council member and treasurer of the Delhi University Teachers' Association (DUTA), Abha Dev Habib, said the proposed exit points after the first and second years would allow students to leave with a false notion of achievement.
"The course structure leading to these exit points shows that the coursework cannot add to their abilities, knowledge and worth. The first few semesters are largely concerning basic courses, where students won't attain any real academic rigour or skills," Habib said.
"Students will have to spend one extra year for the same degree with no value addition at a much higher cost," Habib said.
According to her, an extra year of stay in the national capital for an outstation student would entail a cost of Rs 1 lakh to Rs 2 lakh.