The elephant in Isro's room: the inside story of jumbo satellite's recall
The GSAT11 was sent to French Guiana for launch and brought back. A section of the space establishment is suggesting there is more to the postponement than Isro's caution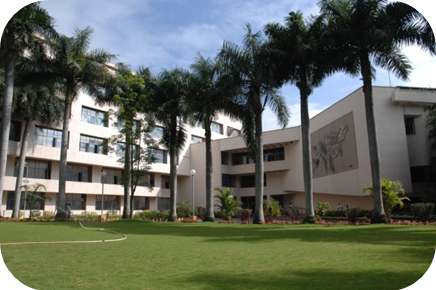 ---
---
In April this year, the Indian Space Research Organisation (Isro) was just five days away from filling liquid propellant into GSAT11, the heaviest and the most advanced telecommunications satellite built by the country yet.
Pumping liquid propellant into the satellite's onboard fuel tanks signals that the operation is entering its last lap and Isro engineers were preparing to load the satellite atop a rocket for its scheduled May 25 launch.
GSAT11, weighing over 5,700kg or heavier than an adult Asian elephant, was squatting at Kourou in South America's French Guiana, awaiting a ride into space aboard the European Ariane rocket.
A Russian-made Antonov 124 chartered flight had ferried GSAT11 from the Isro Satellite Centre in Bangalore to Kourou — a popular spaceport because of its proximity to the equator and because the coastal site minimises the risk of debris from any launch failure from falling on human habitations.
GSAT11 is a "high throughput satellite" which can process far more data per second than conventional satellites. E-governance, banking services such as ATMs, reservation systems and phone networks, including in remote areas, are expected to benefit from improved connectivity offered by the satellite that was supposed to be a key component of the Digital India drive.
Good to go?
Not in the summer of 2018. Isro aborted the launch process and the jumbo satellite was lugged all the way back to Bangalore, covering over 14,000km and entailing additional expenditure.
India's heaviest satellite has not only become the first to be brought home from a foreign launch site, it was also becoming the most travelled on the planet.
The Isro decision to bring the satellite back was then attributed to prudent precaution, especially since the space agency had lost contact with another satellite — the GSAT6A — on April 1. Not too long ago, Isro had also quietly confirmed the end of the operation of a remote-sensing satellite called RISAT1.
Communication with GSAT6A -- at 2,140kg a welterweight compared with the heavyweight GSAT11 – had snapped two days after it was launched from Sriharikota on March 29.
Against this backdrop, it was assumed till now that GSAT11 was being brought back purely because Isro did not want to take any chances as another failure would have been disastrous for the pride-pumping reputation of the Indian space establishment.
Documents now available with The Telegraph have thrown up new information and offered an insight into what transpired at two meetings in April, following which the decision to bring the satellite was finalised at another level.
The Standing Spacecraft Authorisation Board had met on April 2 and April 16, including over video conference that linked up officials and project teams at several Isro facilities. By April 24, word was out that GSAT11 was being recalled.
Six strands emerge from the minutes of the meetings on April 2 and 16:
*At least four engineers had recommended without reservations that GSAT11 could go ahead for further operations, meaning it was ready for launch.
According to the records, one of the three engineers "expressed confidence that GSAT-11 can go ahead with rest of planned launch base operations". The other two engineers said "GSAT-11 can be cleared for further operations".
*The fourth engineer had explicitly cautioned that "there is a certain risk associated with bringing back GSAT-11 and the original quality can suffer. It is better to proceed with further operations as the configuration is robust enough".
This is the first time it has come to light that some engineers had unhesitatingly recommended that the launch should go ahead. Isro officials later said it was not unusual for divergent opinions to be aired at such meetings, suggesting that too much should not be read into the opinion that was eventually overruled.
*Out of 11 officials (the total number of participants is not clear) whose opinion has been recorded, only one director said "it is desirable to bring back GSAT11".
*The remaining six fell in what may be loosely characterised as cautious but neutral territory. They felt it was better to wait for the analysis of the GSAT6A process to establish the root cause of the failure.
*Isro chairman K. Sivan did not use the word "recall" but suggested he was not averse to taking more time. In view of the GSAT-6A on-orbit anomaly and its repercussions on GSAT-11, "even if additional time, cost and efforts are demanded, we should ensure that GSAT-11 will be a success," Sivan was quoted as saying in the minutes.
*Although the fate of GSAT6A hung heavy over the meeting and several participants were keen to wait till the failure was decoded, there was near-unanimity among the 11 officials that the configuration of GSAT11 (awaiting launch) was superior to and different from that of GSAT-6A (which had failed).
The events narrated till now are recorded and indisputable. From here on, an intriguing element without conclusive proof has come into play.
A section of the space establishment is suggesting that there is more to the postponement than an overcautious response prompted by the loss of GSAT6A. This section alleges that a foreign satellite service provider stands to extend its first-mover advantage and expand its commercial footprint in India because of the delay in launching GSAT11.
A senior space agency official said the recall and delay in the launch of GSAT11 would compel the state-run Bharat Sanchar Nigam Limited (BSNL) to consolidate its reliance on the foreign platform called Jupiter, made by the US-based Hughes Network Systems, to expand its broadband services across rural and urban areas.
A senior telecom industry executive told The Telegraph that BSNL had begun to offer its Jupiter-based services in 2017 and at least two public sector banks are already relying on it for rural connectivity.
Hughes had said Jupiter-powered services would be five times faster than any satellite Internet access available in India, offering speeds up to 100 Mbps.
Had ISRO launched GSAT11 on schedule and followed it up with GSAT20 in early 2019, Isro could have competed to provide BSNL similar services, a government official said.
GSAT11 is now scheduled to be launched in the ongoing quarter of this year. "The necessary preparations to use these satellites, such as procurement of ground hardware and infrastructure, are under advanced stages," an Isro spokesperson said. "The country's requirement will be met through indigenous capacity well in time."
But a space agency official pointed out that a delayed launch allowed more potential customers to adopt the foreign platform rather than wait for GSAT11. "Customers invest resources when they tie themselves to a specific platform -– it is not an easy decision for them to switch to GSAT11 when it becomes operational," said the official who did not wish to be named as he is not authorised to speak to the media.
"It's like when you've already invested in a rooftop antenna and set-top box of one direct-to-home satellite services provider," the official said. "You're not going to change just because another has entered the market."
However, Isro told this newspaper in response to a questionnaire that the decision to bring back GSAT11 was based on a technical review by a former chairman and space commission members and driven by concerns that two satellites, RISAT1 and GSAT6A, had faced "premature end-of-life".
Isro described its decision to bring back GSAT11 as "wise".
GSAT11 uses a power system configuration similar to those on the earlier failed satellites. But while tests in Bangalore after the return did not find problems in its power system, they revealed problems related to the satellite's solar array that have been corrected, Isro said.
"The recall of GSAT11 has thus proved to be a wise decision," the space agency said.
But at the April meetings, Isro engineers had pointed out that GSAT11 was designed differently and appeared protected through special mechanisms and redundancies against a GSAT6A-like failure.