The dead return home at Delhi's Mustafabad
Funerals in lane after lane in northeast of the capital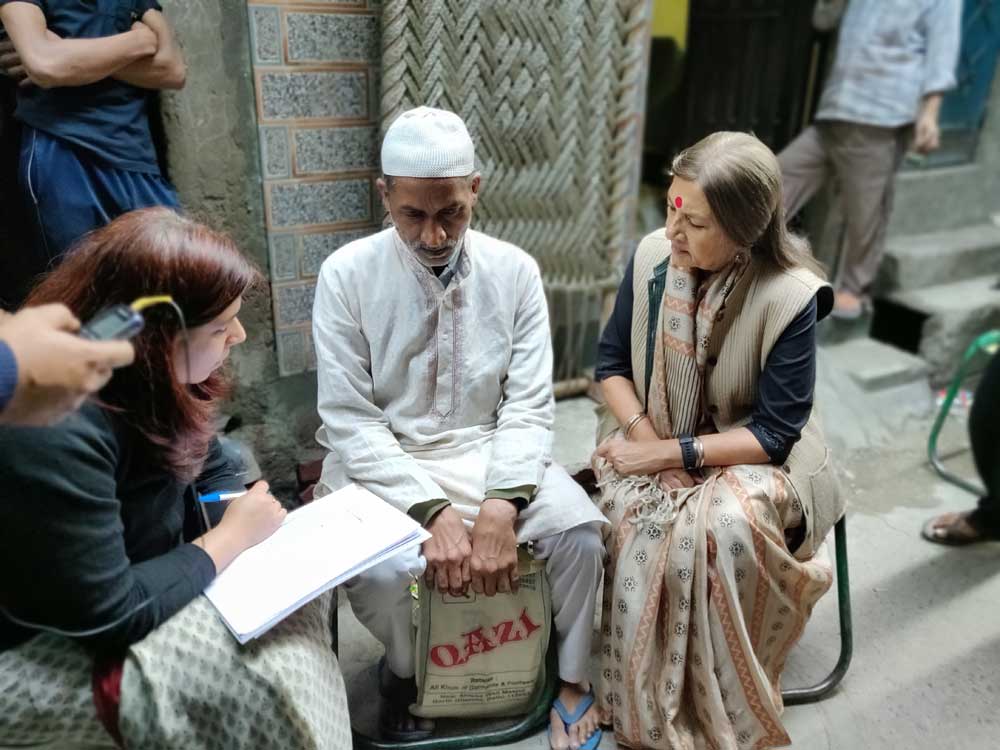 ---
New Delhi
|
Published 04.03.20, 04:27 PM
|
---
It was Gali No. 16 on Saturday, Gali No. 6 on Sunday and Gali No. 4 on Tuesday — northeast Delhi's Mustafabad is witnessing the sordid aftermath of violence: funerals.
After the four days of violence in Delhi, lane after lane are watching the dead return home.
On Tuesday, the body of a 19-year-old, Aquib, was brought back to the lane where his family lives on rent.
Outside his home, wrapped in white, his body was kept on a charpoy. Women, including his mother and two sisters, held on to the bedstead and wailed, even as men prepared for a funeral.
Aquib was in the intensive care unit (ICU) of GTB Hospital since February 24, when the violence started. He was hit in the head in the midst of stone pelting near Bhajanpura when he was trying to rush home. He died late on Monday.
On February 23, an allegedly inflammatory speech by BJP leader Kapil Mishra at Maujpur Chowk had led to mob violence. By next afternoon, violence had spread to several parts of Mustafabad and neighbouring Shiv Vihar in northeast Delhi where the homes of Muslim families were specifically targeted.
"Aquib was out to buy clothes in Bhajanpura for his sister's wedding in April," his older brother Waseem said.
Their father, Ikramuddin, sells clothes on a pushcart while Waseem sells bangles in various localities.
After he saw his injured brother, Waseem took him to a hospital nearby but was immediately referred to GTB Hospital. The doctors told him that his brother was bleeding profusely.
Waseem claimed that despite his brother's condition, they were harassed by the doctors and the hospital staff.
"They sent us to a different hospital to get a CT scan and no ambulance was provided. We had to call an ambulance of our own. And I had to bring him back on an e-rickshaw," he said.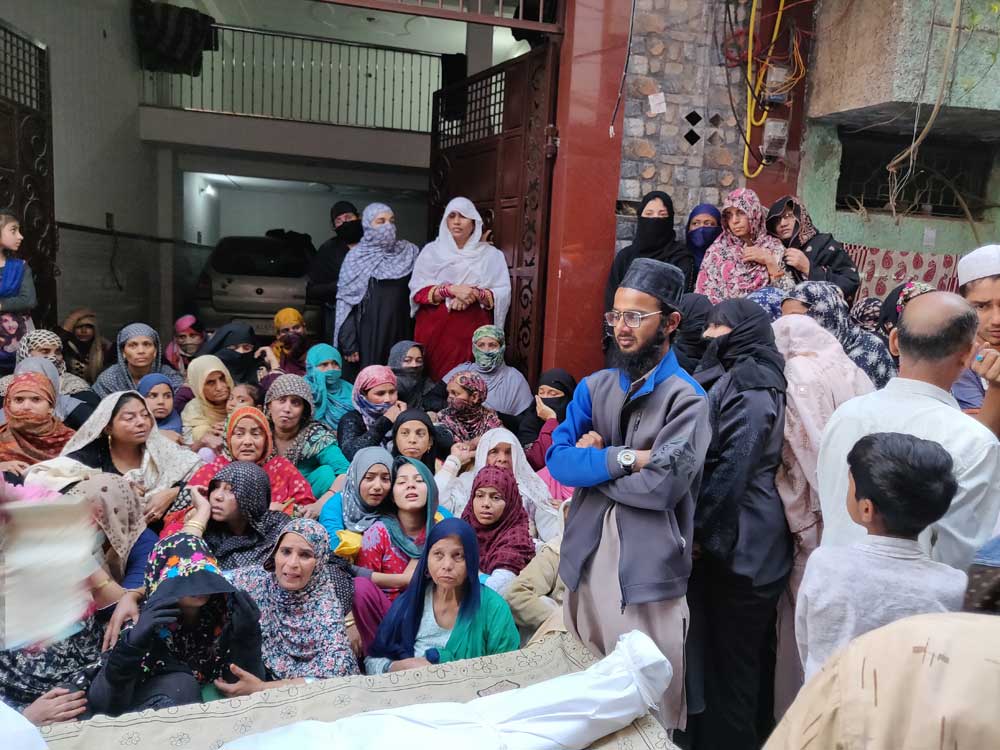 Like Aquib, many of the dead were unsuspecting bystanders.
Two days earlier, in Gali No. 6, local residents had buried a 40-year-old car mechanic, Aqil Ahmed, who was also caught by the rampaging mob. He was returning from his in-laws' in the neighbouring town of Loni in Uttar Pradesh on February 25.
He was reportedly killed near a drain in Bhagirathi Vihar, a locality across the road from Mustafabad. His body was found at GTB Hospital when the family recognised him from among other corpses.
In Gali No. 16, Babu Khan mourns the death of his two sons, 30-year-old Aamir and 17-year-old Hashim. They were killed on February 26 when the two were returning home at night.
Hashim was one of the youngest victims of the violence in which 49 people were killed and more than 250 injured.
While speaking to CPM leader Brinda Karat, who was there to meet the grieving families, Khan recalled the night when he lost his sons. On February 24, fearing more violence, he sent Hashim away to his elder son's home. Aamir, who used to work as a driver and lived in Ghaziabad, was unemployed.
Two days later, when things were calmer, he returned to drop his younger brother home on a motorbike. Khan got a call from them that they had reached Gokulpuri, about 4km away, and were about to take a shortcut to reach home in five minutes. They never returned.
"Kya bigaada tha mere bacchon ne. Gareeb ki toh yahi daulat hoti hai. Bacchi poochti hai kab aa rahe hai abbu. Kya jawab dun? (What wrong did my sons do. This (children) is the only wealth a poor man has. His daughter asks when is father returning. What should I answer?)," said Khan. "Uparwala kisi dushman ke saath bhi na kare aisa (God shouldn't do this to even enemies)," he added.
Their bodies were fished out from a drain between Ganga Vihar and Gokalpuri. Khan said their bodies were so mutilated that her daughter could only recognise the brothers from their clothes. On Saturday, the funeral of the brothers was attended by hundreds in Mustafabad.