Teen incident old: Revathy
Girl was not assaulted, says actress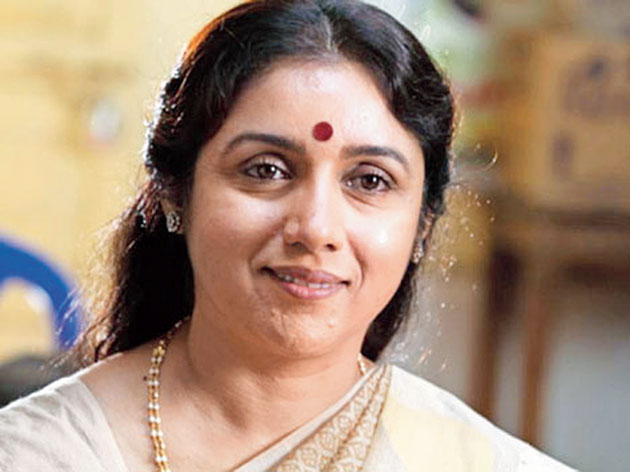 ---
---
Veteran actress Revathy said on Sunday that the incident of a teenaged girl knocking on her doors pleading to save her during a shoot had taken place 25-26 years ago and not recently as some people were projecting it to be.
The actress also made it clear that the 17-year-old girl had not been sexually or physically assaulted.
Revathy had referred to her during a Women in Cinema Collective (WCC) media conference on Saturday where the powerful Association for Malayalam Movie Artistes (AMMA) was accused of bias against a sexually assaulted actress. The AMMA had also been accused of "victim shaming" and publicly "mocking" women who had chosen to speak up about last year's sexual assault on the popular south Indian actress.
In a media note on Sunday, Revathy said the incident involving the 17-year-old girl had happened 25 or 26 years ago and not in recent years as some people were making it out to be.
The actress-director issued the clarification after many people criticised her silence and a man reportedly filed a police complaint against her for "hiding" the incident all these years.
"On that night, around 11.30pm, a 17-year-old girl, whose identity I do not wish to disclose, came running to my room and knocked on my door," Revathy said. The actress said she did not know who the girl was.
This happened in spite of her grandmother staying with her, Revathy said, adding she had asked the girl to come inside and locked the door.
"The girl was scared and I was also equally scared and both of us waited out that night in fear. No sexual or physical assault actually happened. That is an incident which has always troubled me all these years," Revathy said in the media note.
Revathy said she had shared the experience since she did not want such incidents to be repeated in the industry.
"Though a lot of people might think it was a trivial issue, it was a traumatic experience for me and that girl. No one should dare to come and scare a young artiste into submission," she said, adding that she did not have the courage to confront whoever was out there that night.
Revathy had said on Saturday that the AMMA was continuing with its "apathetic" stand regarding the actress who had been sexually assaulted at a time the nation was extending support to abused women. She had attacked AMMA president and superstar Mohanlal, saying the outfit's leadership was "unjust".
The WCC has been on the warpath since the actors' body decided to reinstate prominent actor Dileep, who was arrested on the charge of conspiracy in the February 2017 kidnap and assault and later released on bail.