Taseer stripped of OCI card
Aatish was initially a supporter of Modi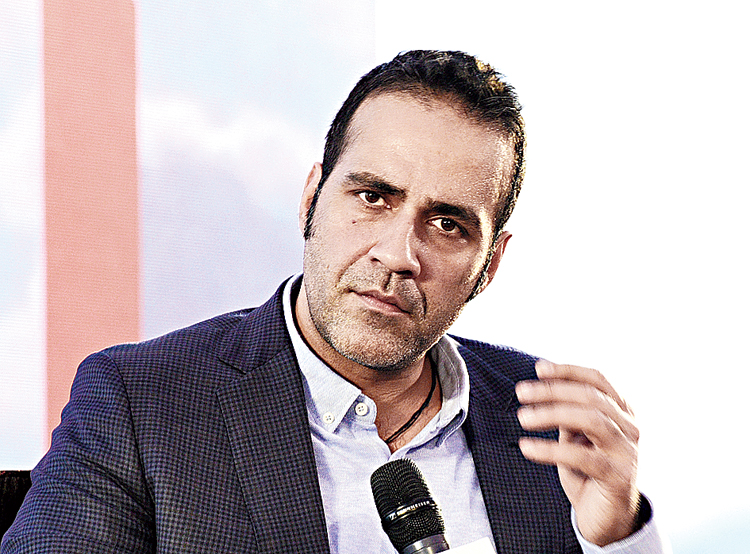 Aatish Taseer
(File photo)
---
New Delhi
|
Published 07.11.19, 09:48 PM
|
---
The Centre on Thursday night revoked the Overseas Citizen of India (OCI) card of author and journalist Aatish Taseer, who had written a widely read pre-election cover story titled "India's Divider in Chief" in Time magazine on Prime Minister Narendra Modi.
"Mr Aatish Ali Taseer, while submitting his PIO application, concealed the fact that his late father was of Pakistani origin," Union home ministry spokesperson Vasudha Gupta said.
Aatish, a UK national, is the son of assassinated Pakistan politician Salman Taseer and Indian journalist Tavleen Singh who has supported Modi on almost all issues, barring economic decisions. When Aatish had come under attack after the Time article and was called a "Pakistani citizen", his mother had said he was not a Pakistani.
Aatish, who was initially a supporter of Modi and many of whose views sit comfortably with those associated with Hindutva sympathisers, was born in London and raised singly by his mother in India.
Home ministry sources said the revocation of the card had nothing do with the Time article. OCI card holders are entitled to a visa that allows them to visit India at any time, for any length of time and for any purpose. They are exempt from reporting to local police.
The home ministry spokesperson said: "Mr Taseer was given the opportunity to submit his reply/objections regarding his PIO (person of Indian origin)/OCI cards, but he failed to dispute the notice."
"Thus, Mr. Aatish Ali Taseer becomes ineligible to hold an OCI card, as per the Citizenship Act, 1955. He has clearly not complied with very basic requirements and hidden information."
On Thursday, Aatish took to Twitter to contest the home ministry's claim. "This is untrue. Here is the Consul General's acknowledgment of my reply. I was given not the full 21 days, but rather 24 hours to reply. I've heard nothing from the ministry since," he tweeted.